Jump To Top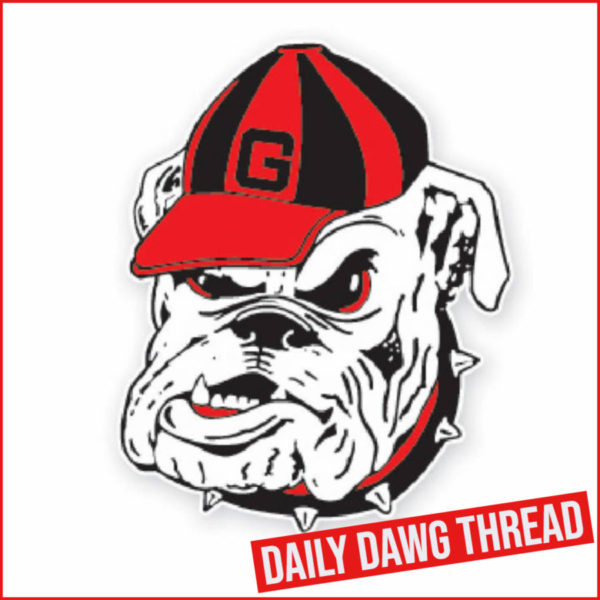 Ethan Quinn is NCAA Men's Tennis National Champion
Georgia men's tennis redshirt freshman Ethan Quinn used a comeback win against Michigan's Ondrej Styler, 6-7(2), 7-6(5), 6-2, to win the 2023 NCAA Singles National Championship on Saturday at the United States Tennis Association National Complex.
Quinn joins the elite company of Mikael Pernfors (1984, 1985) and Matias Boeker (2001, 2002) as the only three Bulldogs to capture the national singles title. The All-American is the fourth freshman to claim the crown since 1977 and the first Georgia player to advance to the finals since John Isner did so in 2007.
"Since I started college, my goal was to win the singles championship," said Quinn. "Getting to achieve that goal is special and getting to join that list of guys is amazing. They had phenomenal careers, and I just hope my career can be just as good as theirs one day."
The second-seeded Quinn saved four match points in the second set to force a tiebreaker. He would go on to take the breaker and the third set versus No. 8 Styler.
Quinn defeated TCU's Luc Fomba, UNC's Ryan Seggerman, Stanford's No. 9-16 Nishesh Basavareddy, Michigan's Andrew Fenty, Virginia's No. 9-16 Chris Rodesch and No. 8 Styler to mark his place in history.
The Fresno, Calif. native closed the season by winning 17 consecutive singles matches and going 22-1 dating back to Feb. 19. His win against Styler, who is ranked No. 8 in the Intercollegiate Tennis Association singles poll, moved Quinn to 34-10 on the year and 26-7 against ranked opponents. 
Quinn immediately went up 2-0 to start the championship match, going up a break and saving two break points to begin the day. He then broke Styler on a deciding point to take a 5-2 lead, however; the Michigan senior twice broke Quinn and held to put to take his first lead of the day, 6-5. Styler then took the set, 7-6(2).
Each side held in the second set until another pair of double faults, this time from Styler, gave Quinn the break he needed to get back on serve, 3-3. On the subsequent game at deciding point, Styler's sliding pass went just out of reach from Quinn to earn the break back.
With Styler leading 5-4, he held championship point at 40-love, but Quinn dug deep and saved four match points to earn the break. The set again went into a breaker after holding serve. Quinn rocketed his first ace of the match past his opponent to tie the breaker 2-2 and then won three of the next four points to lead 5-3. He would then take the breaker to force a third set, 7-6(5).
Momentum began to swing towards Quinn as the match went into the deciding set. He broke Styler in the first game and routed four straight points while serving to lead 2-0. Styler would respond with a break of his own but was unable to hold serve, and Quinn again took a break lead, 4-2.
He closed out the match and captured the national championship with a 6-7(2), 7-6(5), 6-2 victory.
The 2023 SEC Freshman of the Year and a member of the All-SEC First Team, Quinn is the first freshman in program history to both make the finals and win the national championship. Quinn is also part of an accomplished group of Bulldogs to make the finals, which includes Patricio Arnold (1991), George Bezecny (1985), Boeker (2001, 2002), John Isner (2007), Wade McGuire (1992) and Pernfors (1984, 1985).
"It was a match with a lot of big momentum swings," said head coach Manuel Diaz. "In the end there, when Styler served for the match, you need to make some returns and he gave himself a chance. Ethan played with a little bit more freedom, and somehow it earned one point, then the other. It just seemed that time slowed down for him a little bit. He was patient when he needed to be and played assertively when he needed to in the end. I'm super proud of him for showing the grit and continuing to fight the good fight. He earned a great win for himself and our program."
Ethan Quinn Photo Gallery
Watch a fullscreen slideshow
HERE.
Singles Results
Round of 64 – 05/22/23
No. 2 Ethan Quinn (UGA) def. Luc Fomba (TCU) 6-7(7), 6-2, 7-5
Dan Martin (MIA) def. Philip Henning (UGA) 7-6(4), 6-4
Round of 32 – 05/23/23
No. 2 Ethan Quinn (UGA) def. Ryan Seggerman (UNC) 6-4, 6-4
Round of 16 – 05/24/23
No. 2 Ethan Quinn (UGA) def. No. 9-16 Nishesh Basavareddy (STAN) 6-3, 4-6, 7-5
Quarterfinals – 05/25/23
No. 2 Ethan Quinn (UGA) def. Andrew Fenty (MICH) 6-2, 6-4
Semifinals – 05/26/23
No. 2 Ethan Quinn (UGA) def. No. 9-16 Chris Rodesch (UVA) 2-6, 6-2, 6-4
Finals – 05/27/23
No. 2 Ethan Quinn (UGA) def. No. 8 Ondrej Styler (MICH) 6-7(2), 7-6(5), 6-2
Doubles Results
Round of 32 – 05/24/23
Garrett Johns/Pedro Rodenas (DUKE) def. No. 4 Trent Bryde/Ethan Quinn (UGA) 6-4, 7-6(5)
Redshirt Freshman Ethan Quinn Interview
On being down and facing match points …
"I had been in that position plenty of times before in my career. I knew I had been down match points before and could still win the match. I just trusted myself, trusted the way I had been returning – I had broken him a few times already in that match – so just trusting the way I have been playing and just keep going for it."
On joining Pernfors and Boeker as Georgia's NCAA singles champions ..
"Since I started college, my goal was to win the singles championship. Getting to achieve that goal is special and getting to join that list of guys is amazing. They had phenomenal careers, and I just hope my career can be just as good as theirs one day."
On celebrating with teammate Trent Bryde …
"I am just so appreciative of Trent. He has been my roommate throughout the entire year. I know he didn't have to stay extra, but for him to be here, I really appreciate him being here and getting to spend that time together. Knowing that it is his last time traveling with the team it is pretty special, and I will always treasure it."
On playing in a trio of three-set matches …
"I just trusted my training. Coaches definitely re-enforced that on the change-overs. I had a lot of time with Sean Hayes our strength and conditioning coach this year. He definitely played a huge part in helping me handle these pressure moments where it is definitely exhausting."
On facing so many players with a talented service game…
"I stayed true to what I do. Staying solid on both sides and keeping it short and compact. I knew I wouldn't have a lot of time to react, so as long as I was doing the proper things, staying simple, I knew that I would have a chance to return it. With those bigger guys, once you start returning more balls, they get a little frustrated because they expect free points. Once I was able to execute that game plan and having so many of them this week for me to practice it many times, knowing that it would work many times, helped push me forward."
On the message the coaches gave when he was heading into the second set breaker…
"They reminded me that I had been there so many times before. Throughout the year, I played plenty of breakers that I won, obviously I lost a few as well, but just to hang tough. They knew that with a big server, when you're making a lot of balls in, especially in a breaker where they're expecting to get free points and not have to work hard, it can be tough for them. I just made sure that I was making it tough on Ondrej during his service points and I would stay strong on my service points, knowing I would stay strong on both sides of the racket, I would be fine."
Head coach Manuel Diaz' comments:
On the match…
"Ethan got off to a great start in the first and had tremendous rhythm. Things were going well, but he probably got nervous and rushed a little bit. He was very frustrated after losing that first set. He just hung in there and kept fighting. He gave himself a chance. Even though he broke back, he was broken again. It was a match with a lot of big momentum swings. In the end there, when Styler served for the match, you need to make some returns and he gave himself a chance. Ethan played with a little bit more freedom, and somehow it earned one point, then the other. It just seemed that time slowed down for him a little bit. He was patient when he needed to be and played assertively when he needed to in the end. I'm super proud of him for showing grit and continuing to fight the good fight. He earned a great win for himself and our program."
On his message to Ethan after going down in the second set…
"I told him to be a little bit more patient and to assert himself at the right times. When he blew his lead in the first set, he tried to shorten the points a little bit too much and rushed a little bit when it wasn't there. He needed to wait for the right time to strike. He continued to return very well, like he did this entire tournament. He was in so many games when his opponent served, so he did that well once again when the match was on the line. Once we split and had a good start in the third, I thought he had a lot of momentum but he got broken again. The biggest response was there at 3-all when he broke back immediately back after getting broken and he was able to close it out."
On what it means to him for Ethan to win the title in comeback fashion…
"It shows a lot of maturity and toughness. He never gave up and that's what it takes. He's a wonderful young man that continues to believe. He never gave in and kept fighting, and in the end, he was able to pull it out."
---
Jump To Comments