Jump To Top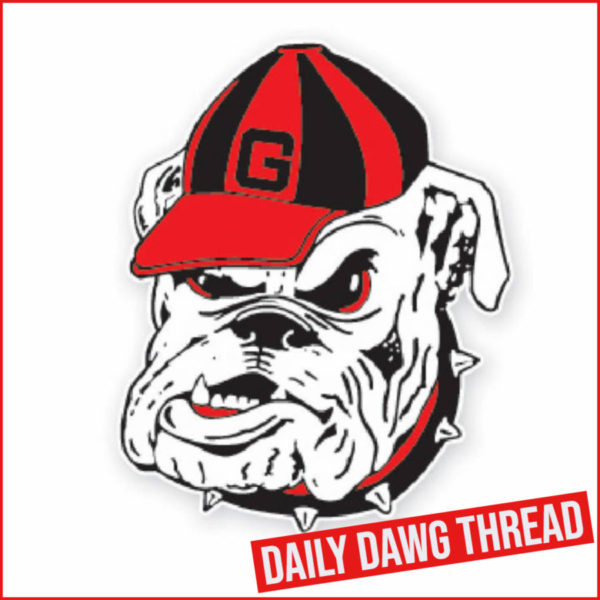 MGolf: UGA finishes inside the top-15, advances to the fourth and final round of stroke play at the NCAA Championship
The University of Georgia men's golf team carded an 8-over-par 288 on Sunday to finish inside the top-15 and advance to the fourth and final round of stroke play at the NCAA Championship at Grayhawk Golf Club.
The 30-team field features 20 teams that are ranked in the Bushnell/Golfweek Division I Coaches poll. Illinois holds the 54-hole team lead with a three-round total of 6-under-par 834 (285-273-276). Pepperdine is second at 3-under-par 837 (28-287-269), while Florida is third at 1-under-par 839 (283-278-278). The Bulldogs are 14th at 24-over-par 864 (285-291-288). Georgia Tech's Ross Steelman holds the 54-hole individual lead at 9-under-par 201.
The Bulldogs were paced by senior Ben van Wyk and sophomore Maxwell Ford who each turned in rounds of 1-over-par 71, while senior Connor Creasy and junior Caleb Manuel both tallied rounds of 3-over-par 73. Sophomore Buck Brumlow rounded out the Bulldogs with a 4-over-par 74.
Ford is tied for 23rd with a 54-hole total of 2-over-par 212 (71-70-71), while van Wyk is tied for 44th at 5-over-par 215 (71-73-71) and Manuel is tied for 55th at 7-over-par 217 (70-74-73). Creasy sits in a tie for 81st at 10-over-par 220 (73-74-73), while Brumlow is tied for 131st at 16-over-par 226 (74-78-74).
Georgia will return to the course Monday, May 29 for the final round of stroke play at the 2023 NCAA Championship. Freshman Carter Loflin will sub in for Brumlow for the final 18 holes. The top eight teams following tomorrow's round will advance to match play. You can follow along at Golfstat.com.
---
Photo/Video Flashback: Dawgs demolish Ducks in Atlanta
Watch a fullscreen slideshow
HERE.
---
Jump To Comments