Today's Contents – Click to Read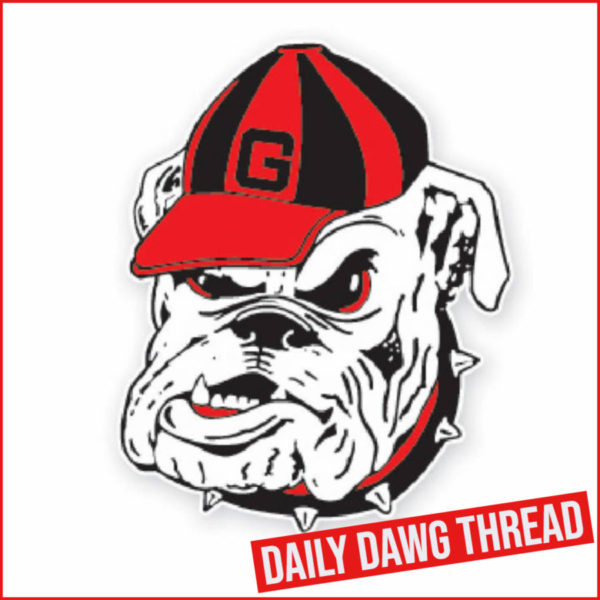 ---
MGOLF: UGA Qualifies For Next Round At NCAA Championships
Needing a top-15 finish to qualify for the final round of stroke play in the NCAA Championships, the Georgia men's golf team came in 12th on Sunday at Grayhawk Golf Club.
Playing Grayhawk's par-70, 7,289-yard layout, the Bulldogs fired a 9-over 289 (their lowest tally of the tournament) to move to 32-over 872. Oklahoma stands first at 1-under 839, followed by Oklahoma State at 3-over 843 and Vanderbilt at 5-over 845.
The Bulldogs now must turn their attention to being among the top eight schools following Monday's round to qualify for match play. Arkansas currently sits in the No. 8 position at 26-over 866, six ahead of Georgia. The match play quarterfinals and semifinals are set for Tuesday and the championship is slated for Wednesday.
"You almost have to look at this tournament in terms of checkpoints," Georgia head coach Chris Haack said. "The first one is being in the top 15 after three rounds. We've accomplished that, scratching and clawing against the most exceptional programs in the country. Our next one is to make up some ground so we can compete in match play. I have faith that our players will do everything in their power to take that next step. If we play our game and take one shot at a time, that will be more than enough."
Freshman Maxwell Ford paced the Bulldogs on Sunday as he posted a 1-over 71. Juniors Connor Creasy and Ben van Wyk added 2-over 72s, and senior Trent Phillips signed for a 4-over 74. Junior Nicolas Cassidy had Georgia's non-counting score of 7-over 77.
Phillips, van Wyk, and Ford all moved to 7-over 217 for the tournament, while Cassidy now sits at 18-under 228. Gordon Sargent of Vanderbilt leads the individuals at 4-under 206, followed by Chris Gotterup of Oklahoma (3-under 207) and Eugenio Lopez-Chacarra of Oklahoma State (2-under 208). The NCAA medalist will be crowned on Monday.
"We are just going to stay patient (on Monday)," said Creasy, who found five birdies as a third-round substitute for the Bulldogs. "We'll take the birdies when they come, but we also know pars are really good on this course. We all believe in each other. We know what to do and how to do it. It's just a matter of executing."
The Bulldogs will return to Grayhawk on Monday with tee times slated for 1:11-1:55 p.m. EDT. Georgia will be paired with Texas Tech and Florida. Golfstat will provide scoring, pairings, and tee times for the NCAAs. The Golf Channel will broadcast the NCAAs on Monday from 5-9 p.m., on Tuesday from noon to 2:30 p.m. and from 5-9 p.m., and on Wednesday from 5-9 p.m.
Also Sunday, Phillips and Ford were named to the Division I PING All-Southeast Region Team by the Golf Coaches Association of America.
Today's Contents – Click to Read
---
QB SLIDESHOW: Stetson Bennett, Carson Beck and Brock Vandagriff
Watch a fullscreen slideshow
HERE.
Today's Contents – Click to Read
---
Jump To Comments