Today's Contents – Click to Read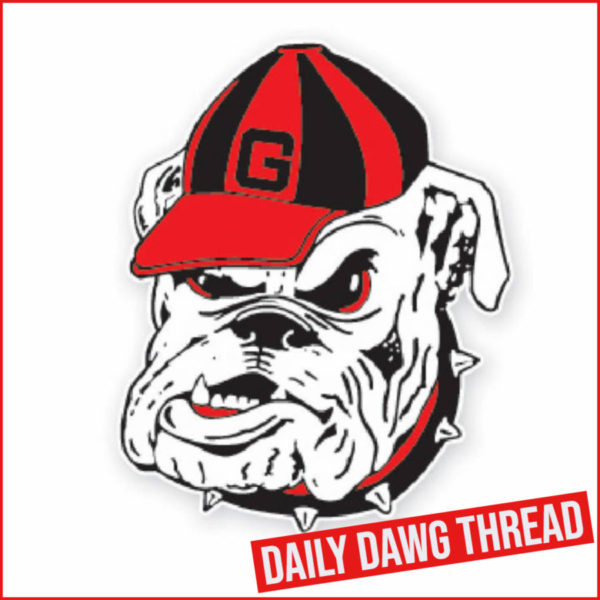 ---
WTENNIS: Georgia at the Sea Pines Tournament with 11 Wins
The University of Georgia women's tennis team posted 11 wins – eight singles and three doubles – on Friday, during the opening day of the Sea Pines College Tournament.
"We had a great first day of the Sea Pines College Tournament," said Georgia head coach Jeff Wallace. "Although this tournament was supposed to be down in Hilton Head, it is always nice to play on our home courts. I thought our team did a really nice job today, but we have a lot of tennis left in front of us."
Georgia posted three wins in doubles. No. 46 Guillermina Grant and Ania Hertel defeated Charlotte's Ruxi Schech and Kaavya Sawhney in a thrilling match 7-5, while Meg Kowalski and Dasha Vidmanova and Anastasiia Lopata and Mai Nirundorn cruised to 6-3 wins against Jess Dawson and Sara Snyder (Furman) and Lillian Gabrielsen and Kelsey Mize (Ole Miss).
In singles play, No. 26 Lea Ma earned the first victory of the day. She cruised to a 6-3, 6-1 win over Charlotte's Ruxi Schech. She was quickly followed by No. 101 Hertel who defeated No. 111 Anaelle Leclerq of Ole Miss 6-2, 6-2, while Kowalski topped Old Dominion's No. 78 Alexandra Viktorovitch. Nirundorn rounded out the first group of Bulldogs in singles action with a 6-2, 6-4 win over Ellie Schulson (Furman).
In afternoon play, No. 79 Vidmanova dominated Old Dominion's Shahar Biran 6-2, 6-1. She was followed by Anastasiia, who picked up a straight-set victory in her collegiate debut against Kelsey Mize (Ole Miss) 6-3, 6-1. No. 13 Mell Reasco earned a 4-6, 6-4, 2-2 win by retirement, while Grant closed the day out with a 6-1, 3-6, 7-5 win over Furman's Sara Snyder.
Georgia will continue action Saturday, Oct. 1, for day two of the Sea Pine College Tournament. First serve is slated for 10 a.m.
Keep up with all the latest news and information on the Bulldogs by following UGA Women's Tennis on Twitter @UGAWomensTennis, on Instagram @UGAWomensTennis, and on Facebook @GeorgiaWomensTennis or check out information online at GeorgiaDogs.com
Doubles Results
#46 Ania Hertel/Guillermina Grant (Georgia) def. Ruxi Schech/Kaavya Sawhney (Charlotte) 7-5
Meg Kowalski/Dasha Vidmanova (Georgia) def. Jess Dawson/Sara Snyder (Furman) 6-3
Anastasiia Lopata/Mai Nirundorn (Georgia) def. Lillian Gabrielsen/Kelsey Mize (Ole Miss) 6-3
Singles Results
Meg Kowalski (Georgia) def. #78 Alexandra Viktorovitch (Old Dominion) 6-3, 6-4
#101 Ania Hertel (Georgia) def. #111 Anaelle Leclerq (Ole Miss) 6-2, 6-2
#26 Lea Ma (Georgia) def. Ruxi Schech (Charlotte) 6-3, 6-1
Mai Nirundorn (Georgia) def. Ellie Schulson (Furman) 6-2, 6-4
#79 Dasha Vidmanova (Georgia) def. Shahar Biran (Old Dominion) 6-2, 6-1
#13 Mell Reasco (Georgia) def. Lucie Devier (Ole Miss) 4-6, 6-4, 2-2 WR
Guillermina Grant (Georgia) def. Sara Snyder (Furman) 6-1, 3-6, 7-5
Anastasiia Lopata (Georgia) def. Kelsey Mize (Ole Miss) 6-3, 6-1
Today's Contents – Click to Read
---
Jump To Comments