Today's Contents – Click to Read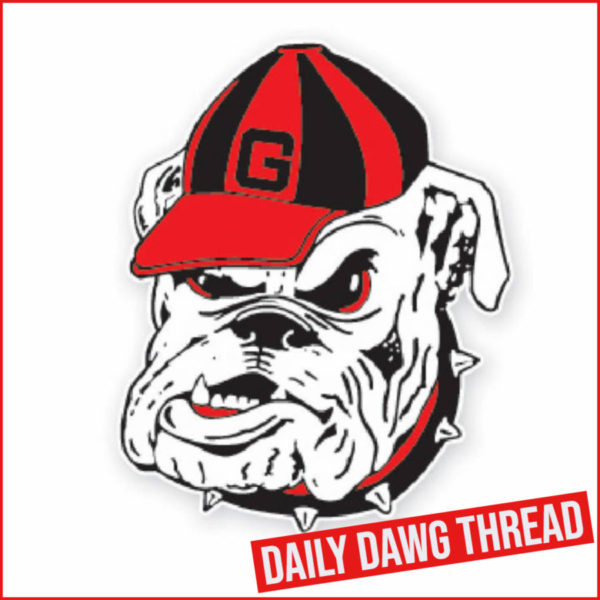 ---
ICYMI: Jalen Carter and Brock Bowers Named Lombardi Award Semifinalists
Junior defensive lineman Jalen Carter and sophomore tight end Brock Bowers have been named Rotary Lombardi Award semifinalists, according to an announcement Wednesday.
Carter, a native of Apopka, Fla., and Bowers, a native of Napa, Fla., are two of 12 semifinalists. Carter was also a Sporting News Midseason All-America selection. Bowers, who is already a two-time SEC Offensive Player of the Week in 2022, is a Maxwell Award semifinalist as well.
The Lombardi Award is given annually to the college offensive or defensive lineman who is an outstanding performer on the field and who also best exemplifies the character and discipline of NFL Hall of Fame head coach Vince Lombardi. Four finalists will be revealed on Nov. 17.
Today's Contents – Click to Read
---
ICYMI: Kario Oquendo Named Second-Team Preseason All-SEC
Georgia's Kario Oquendo was tabbed second-team preseason All-SEC in balloting of the league's 14 head coaches announced on Wednesday.
Oquendo was the Bulldogs' scoring leader, both overall and in SEC play, last season. He averaged 15.2 points overall and upped his contributions to 18.3 points per game in league play. Oquendo is the SEC's leading returning scorer from conference action last season.
A 6-4, 220-pound guard from Titusville, Fla., Oquendo reached double figures in 23 games last season, including 15 SEC outings. He notched 10 20-point performances, with eight of those versus league competition. Oquendo poured in a season-high 33 points at Texas A&M, equaling the highest single-game output in league play during the 2021-22 season. Among SEC statistical leaders, Oquendo ranked No. 7 in field goal percentage (.453).
Oquendo also built a reputation as one the nation's top in-game dunkers, appearing on ESPN's Top-10 plays three times last season – No. 3 on Nov. 16 against S.C. State, No. 6 on No. 23 versus Northwestern and No. 3 on March 1 against Tennessee.
Today's Contents – Click to Read
---
Jump To Comments