Today's Contents – Click to Read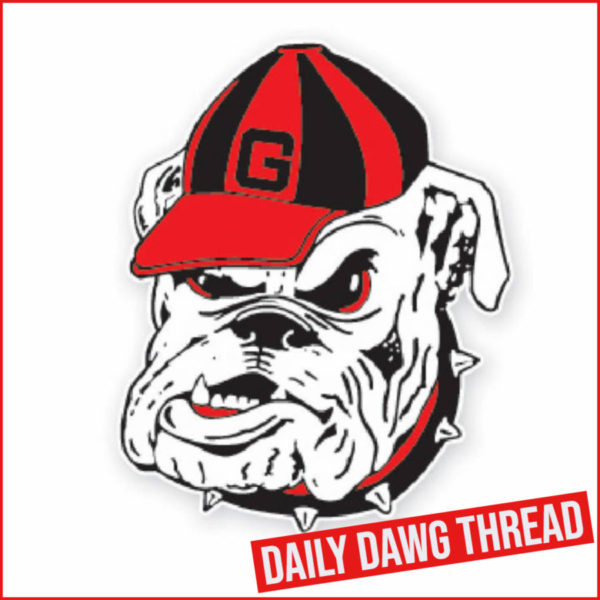 ---
Britton Johnston and Miguel Perez Peña Post Singles Wins at GT Invitational Day One
Senior Britton Johnston and sophomore Miguel Perez Peña highlighted the Georgia men's tennis team's first day at the Georgia Tech Invitational on Friday afternoon at the Byers Tennis Complex, with each athlete picking up a win in singles to open the event.
Johnston picked up his second win of the fall season after defeating Georgia Tech's Elias Shokry in a 7-5, 7-5 decision, while Perez Peña improved to 6-4 with a 6-4, 6-0 victory of his own over Joubert Klopper of Vanderbilt.
"Very pleased with the day for Britton and Miguel," said head coach Manny Diaz. "They both defeated players that played towards the top of the lineup for their respective teams. Teodor lost a hard-fought match against Gerogia Tech's top player and while I think he fought hard, he made more errors than usual. I think he will settle into his game better tomorrow. Both our doubles teams lost close matches and can do a few things better tomorrow."
The day began in doubles; however, the Bulldogs could not find a win on opening day.
In Teodor Giusca and Johnston's first match together, the tandem fell against the nation's 46th-ranked Lukas Engelhardt and Nikola Slavic by a close 8-5 result. Thomas Paulsell and Perez Peña were also unable to overcome their competition, dropping the match against Renaud Lefevre and Michael Sun (Yale) in a tiebreaker by an 8-7(5) score.
In singles, Georgia had four players competing and split the results. Giusca and Johnston were in the first group to play in singles, on courts one and two respectively.
The senior Giusca managed to force a third set against Andres Martin, who frequently appeared in Georgia Tech's top spot last season, but could not pick up the win, falling by a 6-3, 4-6, 6-2 score. Johnston picked up his win against Shokry, who predominately at the third position last season but saw time at the two as well.
Following the conclusion of those two matches, Paulsell and Perez Peña played theirs. Perez Peña picked up his big win against Klopper, who was Vanderbilt's number two last season. Paulsell drops to 5-4 in the fall after a 6-2, 6-2 defeat to Vanderbilt's Jeremie Casabon to close out the day.
Today's Contents – Click to Read
---
Jump To Comments