Today's Contents – Click to Read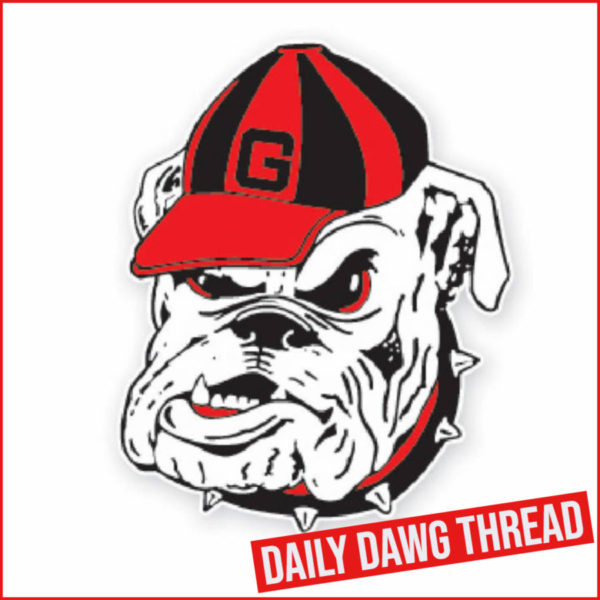 ---
MBB: Georgia vs. Cincy Preview
The Starting 5…
• Tom Crean looks for this 399th career win when UGA travels to Cincinnati for a Saturday night matchup.
• Tom Crean is 7-7 all-time agianst the Bearcats, with 13 of those meetings coming while he was at Marquette.
• Aaron Cook is 18 points shy of 1,000 for his career, scoring 845 at SIU, 127 at Gonzaga and 10 at UGA.
• UGA's roster features 10 newcomers – five D-I transfers, two JUCO transfers and three true freshmen.
• UGA's seven first-year transfers combined to score 4,782 points at their previous schools.
The Opening Tip
Georgia takes to the road for the first time on the young season when the Bulldogs venture to face the Cincinnati Bearcats on Saturday evening at Fifth Third Arena.
UGA and UC opened their seasons on Tuesday with victories. The Bulldogs bested Florida International, 58-51, while the Bearcats beat Evansville, 65-43. Tuesday's win represented Tom Crean's 398th as a collegiate head coach, with 199 wins at Marquette, 166 at Indiana and 42 at Georgia.
Keeping An Eye On . . . Entering Tonight's Game:
Tom Crean is…
• 2 victories shy of his 400th career win
Aaron Cook is…
• 18 points from 1000 for his career
Jailyn Ingram is…
• 60 points from 1400 for his career
Scouting The Bearcats
Wes Miller is in his first season at Cincinnati following a successful stint at UNC Greensboro highlighted by four Southern Conference regular-season titles and a pair of NCAA tourney bids.
Cincinnati's roster features nine returning letterwinners and seven first-year players.
The Bearcats who are back include three of UC's top-four scorers from last season – Jeremiah Davenport (11.7 ppg), David DeJulius (9.1 ppg) and Mika Adams-Woods (8.6 ppg).
The septet of newcomers features six transfers – one each from Clemson, Mississippi State and Wake Forest and a trio UNC Greensboro. Two of the transfers, Hayden Koval from UNCG and Abdul Ado from MSU entered the season ranked No. 1 and No. 3 among active career leaders in blocked shots with 337 and 249 swats, respectively.
There are two familiar faces on the Bearcats' bench. Assistant coach Chad Dollar and director of operations Jake Thelen served in the same roles for the Bulldogs for the past three seasons.
Today's Contents – Click to Read
---
Jump To Comments