Today's Contents – Click to Read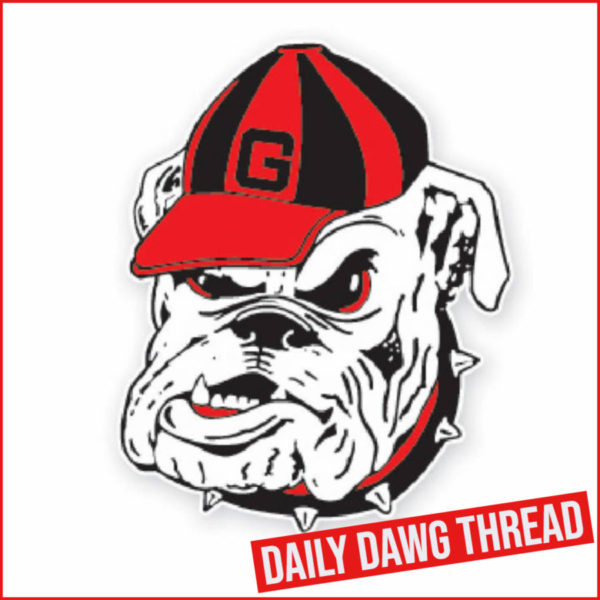 ---
Georgia vs. Tennessee Photos
Watch a fullscreen slideshow
HERE
.
Click
HERE
for our mobile photo app.
---
WBB: Georgia signs three highly-rated players
Janiah Barker and Sydney Bowles, two of the highest-rated players in the nation, will join talented point guard product Tineya Hylton in Georgia's 2022 signing class, head coach Joni Taylor announced Saturday.
Each has signed a national letter of intent with the Lady Bulldogs and will soon begin their freshmen seasons.
Barker – who is considered the No.1-ranked forward nationally and among the top-3 players overall — is a native of Marietta, Ga. She currently preps at Montverde Academy in Florida. Bowles – a consensus top-10 guard prospect — is from Lithonia, Ga., and plays at Woodward Academy. They will begin their collegiate careers during the 2022-23 campaign.
Hylton prepped at Hamilton Heights Christian Academy in Chattanooga, Tenn., before going back to Canada to play at Royal Crown Academic School in Toronto, Ontario. She will join the Lady Bulldogs this season.
"This is a great day for our program," Taylor said. "We are so excited to welcome Sydney, Janiah and Tineya to the family. During the recruiting process, we look for players who fit what we want to do on the court and our culture off the court. These three individuals fit perfectly."
The 6-foot Bowles has had an impactful three years at Woodward. She guided her squad to the Elite Eight during her sophomore season and then a Class AAAAA state title last year. She made several key plays and led the War Eagles with 22 points in what was the team's first state championship since 1999.
She was named a first-team Class AAAAA All-State selection as a junior by the Georgia High School Association. Overall, Bowles is averaging 23.8 points and 9.7 rebounds per game during her high school career.
"We are so thrilled that Sydney decided to stay home and play at Georgia," Taylor said. "She is one of the best guards in this class and is a versatile player and elite shooter that can also create off the dribble. Sydney is the entire package on and off the court, and I know our fans are going to enjoy watching her play over the next four years. She has followed Georgia Basketball throughout her career and has been a familiar face in the stands for several years. It will be great to finally see her on the court at Stegeman."
Barker — who stands at 6-foot-3 — played at Tampa Bay Tech prior to joining Montverde Academy. As a freshman, she guided her team to a 24-3 record and a state title.
She has also been a star with USA Basketball. She played for the U16 National Team and led her squad to an undefeated record and gold medal. In addition, she was a member of the 2021 USA Basketball 3×3 U18 World Cup gold medal team and also took part in trials for the 2018 USA U17 World Cup squad.
"Janiah is an elite player," Taylor said. "She is athletic, explosive, quick — an excellent rebounder who can score at any level. She plays with an unbelievable amount of passion, and is a natural leader and motivator. During her recruiting visits, everyone here was blown away by her maturity and her desire to make an impact on this program. I know she will be a perfect fit. Our Georgia family is so excited to welcome her to Athens."
At Hamilton Heights Christian Academy, the 5-foot-7 Hylton helped her team put together a 25-1 record en route to the 2020 National Association of Christian Athletes Championship.
She played on the Become One AAU team and earned MVP honors at the 2021 Ballin Across Borders Games. She was a junior All-American and was a John Lucas 160 Camp invitee.
"We are excited about Tineya," Taylor said. "She is a very capable scorer at all three levels. She is shifty with the ball in her hands, attacks the rim and puts pressure on the defense. I know our staff and players are so happy she will be joining us soon and we are all looking forward to seeing the impact she will have on our program."
Today's Contents – Click to Read
---
Jump To Comments