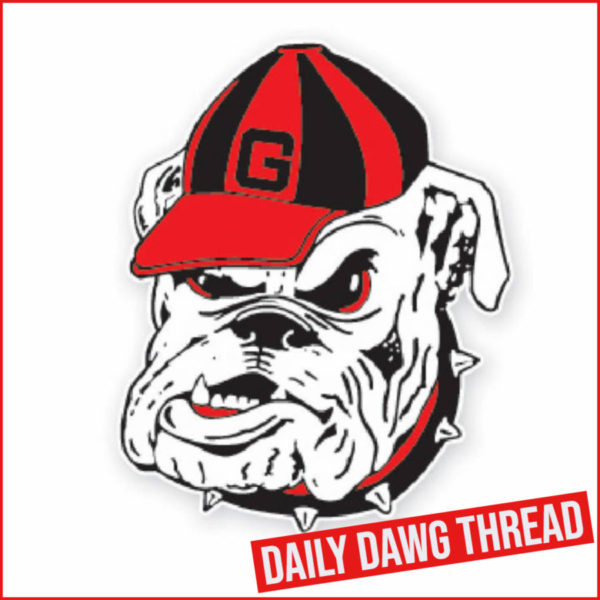 ---
WBB: Dawgs Roll Past Kennesaw
A balanced scoring effort, led by a game-high 20 points from Brittney Smith, helped the Georgia women's basketball team to an 89-47 win against Kennesaw State on Wednesday.
The win marks the third consecutive season the Lady Bulldogs have been 4-0 to start the year. Georgia (4-0) knocked in a season-high seven 3-pointers and had six Lady Bulldogs tally season-high numbers in scoring.
Four Georgia players scored in double digits against Kennesaw (1-3).
In addition to Brittney Smith's 20 points, Zoesha Smith had 15 points and a team-high six rebounds. It marked the third time in four games that Z. Smith has set a new career high.
Sophomore guard De'Mauri Flournoy had 11 points on the night, fueled by three 3-pointers, and fifth-year Audrey Warren scored 10 points. Freshman guard Savannah Henderson contributed to the team's season-high seven 3-pointers with a career-high of three. Fifth-year guard Diamond Battles led the team with seven assists on the night.  
"Our press really helped, but I think overall our pressure, length, and athleticism did a lot for us," Coach ABE said. "We got a lot of tips, and a lot of loose balls which we want to do. We're supposed to be getting hustle plays and things like that, but I don't know if we got some steals in the press or not. I don't know if we did but they just shot quick shots, and then we were able to get out and go."
A B. Smith layup followed by a jumper from Audrey Warren gave Georgia a 4-0 lead within the first minute of play. Georgia used its press-and-play system to establish a double-digit lead off a 20-0 run. A pair of B. Smith free throws extended the Lady Bulldogs' lead and concluded the first quarter, 30-7. Georgia shot 70% from the field in the opening quarter compared to Kennesaw's 15.8%.  
The Owls opened the second quarter with back-to-back jumpers. A pair of B. Smith free throws and a Battles layup off a fast break jump started the offense for the Lady Bulldogs, creating a 4-0 scoring run to boost Georgia's lead, 34-11, with less than five minutes remaining in the first half. A layup from Malury Bates closed the second quarter while the Georgia defense shut out the Owls in the final minute. Two 4-0 scoring runs allowed the Lady Bulldogs to take a 44-22 lead into the locker room at halftime, resulting in the most points scored and the biggest lead at the half this season.
A long jumper and a free throw from Warren added three points to the Lady Bulldogs' lead to start the second half, 47-22. Kennesaw's offense controlled a majority of the third quarter before Battles' second fast break layup of the game started a 7-0 scoring run for Georgia. A Flournoy buzzer beating layup gave the Lady Bulldogs a 66-33 lead heading into the fourth quarter.
Henderson and Flournoy each scored a 3-pointer to jump start the final quarter of play, 80-41. Georgia used three scoring runs and five 3-pointers to extend its lead. A final 4-0 scoring run boosted the lady Bulldogs to secure an 89-47 win.
---
Video/Transcript: Kenny McIntosh and Sedrick Van Pran Interviews – November 16, 2022
On playing on the road as opposed to playing at home…
"It just gives us another opportunity to go out there, showcase our talents and dominate the opponent."
On adjusting to crowd noise on the road…
"That's one thing too… Adjustments you have to make. We might come out in one formation and end up changing to another. You just have to see what (the opposing team does)… Say they go from a four-down (front) to a three-down (front), you have to be able to adapt on the move. We have coaches that do that at a high level. They are always going to find out who is the Nickel, the Sam and stuff like that. They do a good job of that."
On winning on the road…
"I get a lot of enjoyment out of it because I didn't have this in high school. Playing in front of all those fans like that. I always wanted to play in front of a lot of fans. Georgia fans, for them to be able to travel to wherever we go. It's crazy. Hearing the other fans be quiet after we go out there and do what we do is what gives me excitement and brings our team excitement.
On the cold weather at Mississippi State and at Kentucky…
"You just have to toughen up. No matter where it's at, no matter the circumstances, you have to go out there and do your thing, but it was definitely cold out there."
On playing away games in the SEC…
"The biggest thing for me is just the competitive factor. All eyes against you, everybody is really loud with the 'Rah-rah' and all this. You get everybody's best shots, so for me, it's being able to handle that and still come out on top."
On the progression of the offensive line…
"In my opinion, I feel like we started off really strong in the Oregon game. I feel like we kind of dropped off for maybe two or three weeks. I feel like once we got into SEC play, we've been really, really solid. I think really what we've done a good job of is mopping, on being consistent, especially in pass protection. I think we've been pretty consistent all year. I just like the progression of the guys and being consistent."
On Branson Robinson…
"I think one thing he's done a really good job on over the course of the season is learning how to practice. I think a lot of guys come in and may not understand what our goal is and how to practice for Georgia. He's down a good job of having errors and taking it with the older guys and try to get better."
---
Stetson Bennett and Brock Bowers Walter Camp Player of the Year Semifinalists
Georgia senior quarterback Stetson Bennett and sophomore tight end Brock Bowers have been recognized as two of the 22 semifinalists for the Walter Camp Player of the Year honor, according to a Walter Camp Football Foundation announcement Wednesday.
Bennett, a native of Blackshear, Ga., is also a semifinalist for the Davey O'Brien Award and a finalist for the Burlsworth Trophy and the Johnny Unitas Golden Arm Award. Bowers, a native of Napa, Calif., is a semifinalist for the Maxwell Award, Rotary Lombardi Award and the Mackey Award as well.
A list of five finalists for the Walter Camp Player of the Year will be announced on Nov. 30, and the winner announced on ESPN's College Football Awards Show on Dec. 8.
---
MTENNIS Ethan Quinn Tops ITA Fall Singles Rankings
The Georgia men's tennis team was well represented in the final edition of the Intercollegiate Tennis Association Division I fall rankings, with five athletes featured in the singles rankings, led by No. 1 Ethan Quinn, and a pair of tandems in the doubles poll.
Joined by redshirt freshman Quinn in the top 10 is No. 10 Philip Henning. The Bulldogs put five players in the singles rankings in total, rounded out by No. 21 Blake Croyder, No. 70 Teodor Giusca and No. 106 Trent Bryde. Doubles is led by 19th-ranked Bryde and Quinn, followed by No. 55 Croyder and Britton Johnston.
In all, Georgia men's tennis had a phenomenal fall season, winning four championships across three events. Quinn captured singles titles at the Southern Intercollegiate Championships and the ITA All-American Championships, Croyder won the singles championships at the ITA Southeast Regional and Croyder and Johnston won the doubles title at the Southern Intercollegiate Championships.
"The fall season rankings aren't our final goal, but the representation we have in there is a product of how hard we've worked so far," said head coach Manny Diaz. "We have a long spring ahead of us. Our guys are committed to continuing to work hard, to motivate each other and to push each other. That's our main focus right now."
Top-ranked Quinn has had an astonishing start to his collegiate career, highlighted by winning the ITA All-American Championship singles title in October, defeating teammate No. 10 Henning. The Fresno, Calif. native finished the fall season 9-0 with eight ranked wins, including two wins over the current No. 3 player and victories against the No. 9, 12, and 31 players, as well as the top-ranked player to start the fall season.
---
WGOLF: UGA Signs Nation's Number One Class
The Georgia women's golf team's recruiting class has been ranked No. 1 nationally by Golf Channel analyst Brentley Romine.
"When it comes to ranking these classes, I absolutely love depth, and that's what you see at the top with Georgia," Romine said.
The Bulldogs have inked three premier prospects – Savannah de Bock, Celine Sanne and Natachanok "Drive" Tunwannarux (pronounced Nuh-tah-nuh-chah-nook Ton-wanna-rux) – during the NCAA's signing period, which began last Wednesday (Nov. 9).
Both de Bock and Sanne were listed among the top-25 signees in the Class of 2023 according to Romine, with de Bock at No. 6 and Sanne at No. 24.
De Bock, who is from Belgium, is currently No. 56 in the World Amateur Golf Rankings. She has notched three victories during 2022, headlined by the European Ladies Amateur, and finished fifth at the World Junior Girls' Championship last month. De Bock has represented Belgium 2022 World Amateur Team Championships and the last four editions of the European Girls' Team Championships.
Sanne, who is from Norway, has posted eight wins and 26 top-10 finishes in 48 WAGR tournaments over the past five years. She represented Norway at the 2021 European Girls' Team Championship, tying for 28th in stroke play qualifying and then posting a 3-0 record in match play.
Tunwannarux, who hails from Thailand, has competed extensively in Asia since 2018 and now attends the IMG Academy in Bradenton, Fla. This year, she won the Pattanna Cup and finished fourth at the Notah Begay III Junior Golf National Championship earlier this month.
---
Chris Smith Named Bronko Nagurski Trophy Finalist
Bulldog fifth-year senior safety Chris Smith has been included as one of four finalists for the Bronko Nagurski Trophy, according to an announcement from the Charlotte Touchdown Club and Football Writers Association of America (FWAA) Wednesday.
Smith, a native of Atlanta, joins Alabama linebacker Will Anderson, Pittsburgh defensive tackle Calijah Kancey and USC defensive end Tuli Tuipulotu as finalists.
Former Bulldog and College and Pro Football Hall of Fame defensive back Champ Bailey has been Georgia's only winner of the Nagurski Trophy in 1998. Counting Smith, Georgia has had a finalist in four of the last six seasons, joining lineman Jordan Davis (2021), safety J.R. Reed (2019) and linebacker Roquan Smith (2017). Also, linebacker Justin Houston (2010) and lineman David Pollack (2002 & 2004) were finalists.
Smith has been the anchor on the backend of a Bulldog defense that is ranked second nationally in Scoring Defense (11.6 points/game), third in Red Zone Defense (67 percent) and fourth nationally in Rushing Defense (82.5 yards/game). He has 37 tackles, including four tackles for loss and two sacks, and a fumble recovery for a unit that had eight players go in the 2022 NFL Draft, including five First Round selections. Smith is also tied for the team lead with two interceptions as the Bulldogs attempt to win their 26th consecutive regular season game this weekend.
Smith is also a Jim Thorpe Award and Chuck Bednarik Award semifinalist after being named the SEC Defensive Player of the Week twice already this season.
---
Jump To Comments