Today's Contents – Click to Read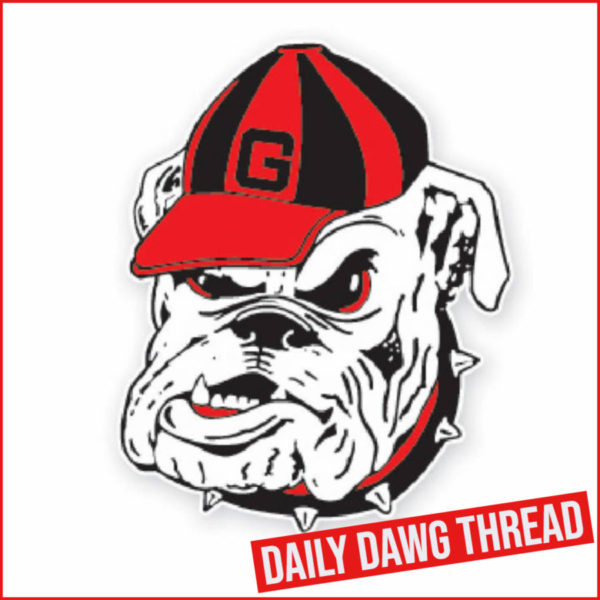 ---
Jalen Carter and Brock Bowers are Two of the Four Lombardi Award Finalists
Georgia junior defensive lineman Jalen Carter and sophomore tight end Brock Bowers have been named two of the four finalists for the Rotary Lombardi Award, according to an announcement from the Rotary Club of Houston and the Rotary Lombardi Award Committee Thursday.
Carter, a native of Apopka, Fla., and Bowers, a native of Napa, Calif., are the first teammates selected as finalists for the award since 1999 (Penn State). Dating back to 1998 with Matt Stinchcomb's selection as a finalist, the Bulldogs have had six finalists, including Carter and Bowers: David Pollack, 2003-04; Jarvis Jones, 2012. Pollack won the honor in 2004.
The winner of the 2022 award will be announced during a formal dinner and award ceremony on Dec. 7 at the Hilton of the Americas in downtown Houston.
Today's Contents – Click to Read
---
MBB: Georgia vs. Bucknell Tips Tonight
Friday, November 18 at 7:00 p.m.
Stegeman Coliseum (10,523) in Athens, Ga.
Series History: UGA leads, 3-0
Last meeting: UGA, 93-90, on 12/1/91
Streaming: SEC Network (Jonathan Yardley, pbp; Marcus Mark Wise, analyst)
Radio: Georgia Bulldogs Radio Network (WSB AM 750; SiriusXM: 374; SXM App: 374) (Jeff Dantzler, pbp; Chuck Dowdle, analyst; Miller Pope, producer)
The Starting Five
• Friday's game is technically part of the Greenlight Sunshine Slam presented by Discount Tire.
• UGA is 2-0 all-time against Bucknell, securing victories during the 1972-73 and 1991-92 seasons in Athens.
• UGA's 5 returning letterwinners accounted for 60.9 percent of the Bulldogs' points last season.
• 5 of UGA's 6 new transfers – Anselem, Hill, Holt, Moncrieffe & McBride – have played on NCAA Tourney teams.
• UGA has signed a top-25 recruiting class comprised of 2 top-100 prospects according to ESPN.com.
The Opening Tip
The Georgia Bulldogs will host the Bucknell Bison on Friday night in the first of a trio of outings that are part of the Greenlight Sunshine Slam presented by Discount Tire.
Following Friday's game, both the Bulldogs and the Bison will travel to Florida on Saturday for games on Monday and Tuesday at the Ocean Center in Daytona Beach.
The tournament features two four-team brackets competing in Daytona next week. The Bulldogs are in the "Beach Bracket" with Saint Joseph's, UAB and South Florida. Bucknell's "Ocean Bracket" quartet also features Presbyterian, Austin Peach and Albany.
All eight teams will also play an on-campus contest with an opponent from the other bracket, which is tonight's contest for Georgia.
Today's Contents – Click to Read
---
Jump To Comments