Today's Contents – Click to Read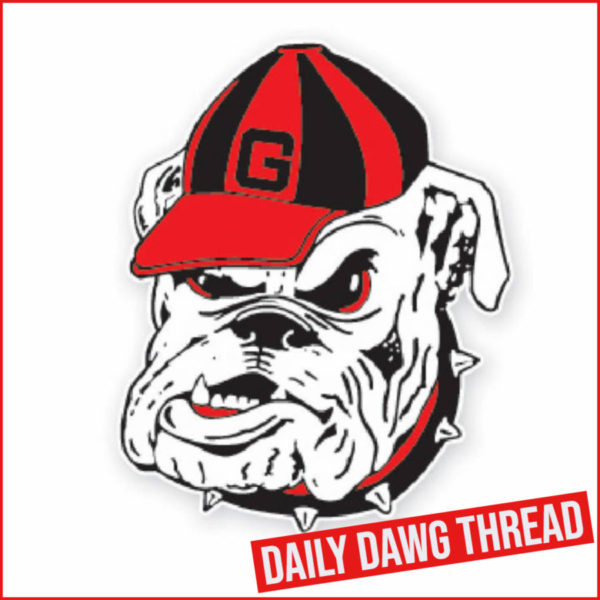 ---
MBB: Dawgs Corral Bison 65-61
A strong second-half offensive display helped the Georgia men's basketball team past the Bucknell Bison at Stegeman Coliseum on Friday night, 65-61.
With the win, Georgia improves to 3-1 on their young season. The Bison move to 2-2 overall.
Terry Roberts led all scorers tonight with 20 points along with nine rebounds – a season high for the senior guard.
"I'm proud of our bench," said head coach Mike White. "Jabri (Abdur-Rahim), Jaxon (Etter) and some of the guys really stepped up tonight. We found a way to win another one ugly, but it's better than an ugly loss, right? Bucknell is a good program. They win year-in and year-out. They're really difficult to defend. They present so many issues with those two bigs that can score with enormous size and a bunch of guys that can really shoot it. They set good screens. They really pack it in defensively too. They're very sound defensively. We obviously didn't shoot the ball great, and that's not a strength of ours right now. Happy to have a win against a really good program."
Mardrez McBride put the Bulldogs on the board knocking down two jumpers before the Bison strung together several possessions to take an early first half lead. Roberts and Etter hit back-to-back three-point shots to cut into the Bucknell's lead.
The Bulldogs offense relied on free throw shooting late in the first half to fight back into the game. Roberts scored off a tough take in the paint to cut the Bison lead to four, and KyeRon Lindsay's pair of dunks made it a one possession game. Roberts knocked down his final two free throws of the first half to tie the score at 30 going in the break.
McBride and Roberts led the Bulldogs at break with seven points. While only shooting 28 percent from the field, Georgia boasted 92 percent shooting from the foul line.
Roberts continued his dominant performance with a strong offensive rebound and put-back to tie the score at 34. Jusaun Holt stamped his name on the game with a huge defensive block, and a Roberts breakaway on the following possession gave Georgia the lead, 36-34.
The Bulldogs found their offensive rhythm going into the final 12 minutes of the contest as Abdur-Rahim and Roberts each connected on three-point jumpers. Abdur-Rahim scored on the ensuing possession to give Georgia a 14-point lead – its largest of the night.
Despite Bucknell's 13-5 run in the final five minutes of the contest, Justin Hill dropped two free throws to seal the win for Georgia.
Today's Contents – Click to Read
---
Jump To Comments