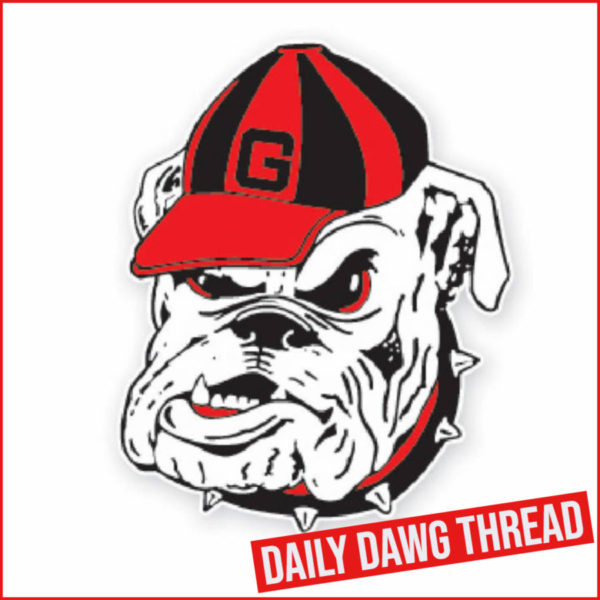 ---
Quay Walker and Travon Walker Post Practice Interviews – November 30, 2021
On what has contributed to his standout senior year…
"I think it started in the offseason. Changing my body, changing the way I eat, pretty much just feeling better, getting to know things better, and learning the defense. I think it pretty much started with that. Once you know the defense really well, you can play really fast and you're not going to get into too much danger. It pretty much started with that, but mainly we changed the way I eat and changed my body and feeling better. That's pretty much it."
On the focus for playing Alabama for an SEC championship versus a normal in-season game…
"When you focus, you adapt a little bit, but I think that's always been our motive this whole year. No matter what game it is, we treat all of them the same. We don't need anyone to try to do anything different than what they have already done this whole year. But other than that, we've got to go out and execute and everything else is going to be taken care of."
On Coach Kirby Smart's message to the team the week before the SEC Championship…
"Keeping the main thing the main thing, focus on what we have to do and don't pay attention to anything else besides what we have to do. That's pretty much it. We have to focus on what's ahead of us and everything else is going to play out how it's supposed to play."
On the responsibilities of his position…
"Basically, at the position that I play, sometimes, we can be asked to do a lot, but sometimes, it doesn't get the recognition that it deserves. At my position, there is a lot that goes into it. Setting the edge, dropping in coverage, asked to get sacks, or asked to eat blocks, so it could be a variety of things."
On the locker room vibe going into the SEC Championship…
"The connection with the team and the guys in the locker room, it's an unbreakable feeling about the guys. Everybody has that bond and knows each other's 'why'. Why we are doing it. Therefore, with us knowing why each other is doing it, we can hold each other accountable to that 'why.'"
On getting to Bryce Young…
"I think it's going to be a great matchup for both sides. I just think that we have to continue doing what we have been doing all season, and everything will go as planned. That being said, we just got to keep rushing the passer, and it will all fall in place."
---
Soccer: Georgia Hires 2021 Pac-12 Coach of the Year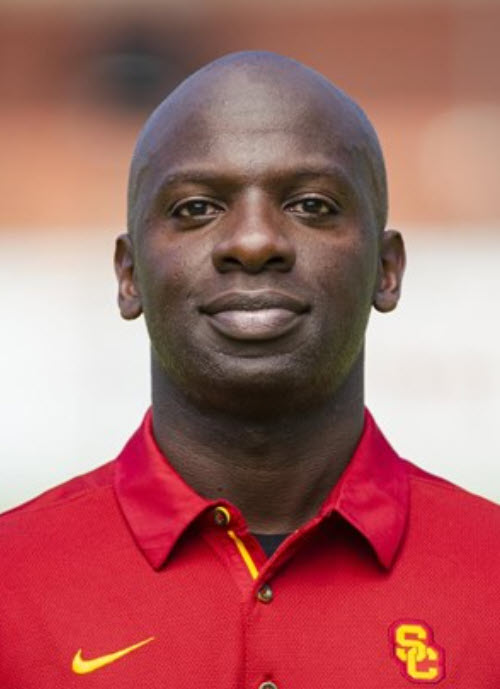 Keidane McAlpine, the 2021 Pac-12 Coach of the Year who led the USC women's soccer team to eight-straight NCAA tournament appearances, including a national championship in 2016, has been named the sixth head coach of the Georgia soccer program, J. Reid Parker Director of Athletics Josh Brooks announced Tuesday.
"This is a great day for the University of Georgia and our soccer program," Brooks said. "Our aim is to compete for postseason success and championships, and Keidane has done that at every level. His teams have consistently been among the nation's elite throughout his coaching career. He is passionate, energetic, knowledgeable and leads with integrity — things that will resonate with our current student-athletes, recruits and his colleagues. Keidane is the perfect fit to lead our soccer program."
The Huntsville, Ala., native has guided USC to unprecedented success in the last eight seasons. His 2016 squad finished with a 19-4-2 record on its way to the program's second national championship. This year's team boasted a 14-3-3 record and finished second in the Pac-12 standings.
Under his guidance, USC has never missed the postseason, has won at least one NCAA tournament match in six of the last seven years and has never finished worse than fourth in the Pac-12. The Trojans have averaged nearly 16 wins a season during his tenure and own a 13-2-7 postseason record under his watch.
"I had a wonderful experience at USC. I'd like to thank Dr. Carol Folt, President Max Nikias, Pat Haden, Lynn Swann, Mike Bohn, Steve Lopes, who made my tenure at SC possible, and my players — past and present — for trusting me and our process," McAlpine said. "As a young person born in Alabama, I dreamed of being a head coach in the SEC. I am humbled and thrilled to lead this group of young women and build on the incredible potential of Georgia Soccer. I want to thank President Morehead, Josh Brooks and Stephanie Ransom for bringing me to Athens. They showed incredible energy and commitment to soccer, which made this an opportunity I could not pass up. There is something very special happening here in Georgia Athletics and I am happy I can be a part of the journey."
McAlpine's teams have produced 11 All-Americans, over 40 All-Conference selections, three Pac-12 Forwards of the Year, one Pac-12 Defensive Player of the Year, one Pac-12 Midfielder of the Year, one Pac-12 Freshman of the Year and two Pac-12 Goalkeepers of the Year. McAlpine and his staff also picked up United Soccer Coaches West Region Staff of the Year honors in 2018 and 2021.
McAlpine's 15-year coaching career features stops at Birmingham-Southern, Washington State and USC, where he has compiled a 182-89-37 career record — a near 70-percent win percentage.
---
MBB: Georgia Takes On Memphis Tonight
The Starting 5…
• Jabri Abdur-Rahim scored 20 points vs. Wofford, five shy of his output in the first six games combined.
• Aaron Cook entered the week ranked No. 4 nationally in total assists (49) and No. 5 in assist average (7.0).
• Kario Oquendo delivered his second #SCtop10 dunk of the season against Northwestern.
• Tom Crean is one win shy of his his 400th career W, with 190 at Marquette, 166 at Indiana and 43 at Georgia.
• UGA's seven first-year transfers combined to score 4,782 points at their previous schools.
The Opening Tip
Georgia hosts No. 18/19 Memphis on Wednesday evening in the second outing in an eight-game, 37-day homestand.
The Tigers one of 11 opponents representing 13 games on the Bulldogs' schedule metioned in the latest (Nov. 26) edition of ESPN's bracketology. Memphis was one of nine teams projected into the field, along with eight SEC squads. In addition, Virginia was among the "first four out" and Cincinnati was in the "next four out" of the bracket.
Entering Tonight's Game:
Tom Crean is…
• 1 victory shy of his 400th career win
Jailyn Ingram is…
• 1 assist from 200 for his career
• 4 steals from 100 for is career
Series History Against Memphis
Georgia owns a 2-1 lead in the series with Memphis by virtue of a 65-62 upset of the No. 9-ranked Tigers on Jan. 4, 2020 at the FedEx Forum. Rayshuan Hammonds' double-double of 15 points and 12 rebounds paced the Bulldogs in the historic outing.
The win was Georgia's first road W over a top-10 team since defeating No. 10 Kentucky on Jan. 17, 2004 and the first road win over a ranked, non-conference foe since topping No. 7 Louisville on Dec. 28, 1977.
In fact, the victory was only Georgia's second ever on the road over a ranked, non-conference opponent in the 2,714 all-time games the Bulldogs had played to that point over 115 seasons.
The back-and-forth contest featured no less than 10 ties and 20 lead changes.
After a 37-37 tie at the intermission, Memphis opened up a 47-39 advantage with 15:44 remaining. The Bulldogs rallied, with 3-pointers from Anthony Edwards and Donnell Gresham Jr. helping cut the deficit to one.
The Bulldogs took the lead for good on a 3-pointer from Hammonds with 4:05 left that made it 62-61.
Scouting The Tigers
Memphis is a 5-1 on the season and coming off a loss to Iowa State. The Tigers were ranked No. 9 by the AP and No. 10 in the coaches polls last week but dropped to No. 18 and No. 19 following the setback in the championship game of the Upsie NIT Preseason Tip-off.
Memphis won its first five games by an average of 19.8 points per game before falling to the Cyclones.
Freshmen Emoni Bates and Jalen Duren, both top-10 recruits in the Class of 2021, lead Memphis with double-digit scoring averages of 12.3 and 11.3 points per game. Duren also paces the Tigers on the boards at 9.3 rpg.
Senior DeAndre Williams, one of eight Memphis natives on the Tigers' roster, is a single point shy of supplying a third double-figure average at 9.8 ppg.
---
How the Bulldogs in the NFL fared in Week 12:
Patriots 36, Titans 13
David Andrews, OL: Andrews played all 60 snaps at center and helped New England accumulate 394 total yards.
Isaiah Wynn, OL: Wynn saw action on 59 plays at tackle as the Patriots rolled up 394 total yards.
Ben Jones, OL: Jones logged 56 plays at center as the Titans posted 355 total yards.
Monty Rice, ILB: Rice had five tackles for Tennessee before exiting in the second quarter with an ankle injury.
---
Ravens 16, Browns 10
Ben Cleveland, OL: Cleveland appeared on four special teams plays for Baltimore.
Justin Houston, LB: Houston posted two tackles and one quarterback hurry for the Ravens.
Nick Moore, LS: Moore snapped on three field goals, three punts, and one extra point for Baltimore.
Nick Chubb, RB: Chubb hauled in two passes for 23 yards and carried eight times for 16 yards for Cleveland. He stands fourth in the NFL with 867 rushing yards.
Richard LeCounte, DB: LeCounte was on the Browns' inactive list.
---
Giants 13, Eagles 7
Lorenzo Carter, OLB: Carter returned from an ankle injury that sidelined him for three games to notch one tackle for New York.
Tae Crowder, ILB: Crowder intercepted the first pass of his NFL career and had six tackles for the Giants.
Azeez Ojulari, OLB: Ojulari recorded five tackles for New York.
J.R. Reed, DB: Reed had six tackles for the Giants.
Andrew Thomas, OL: Thomas played all 60 snaps at tackle and helped New York roll up 264 total yards.
---
Bears 16, Lions 14
Alec Ogletree, OLB: Ogletree posted five tackles for Chicago.
Roquan Smith, ILB: Smith had three tackles for the Bears before exiting in the second quarter with a hamstring injury. He ranks fourth in the NFL with 113 tackles.
D'Andre Swift, RB: Swift had three catches for nine yards and three rushes for zero yards before leaving in the second quarter with a shoulder injury. He leads all NFL running backs with 56 receptions and ranks third with 429 yards receiving.
---
Packers 36, Rams 28
Eric Stokes, DB: Stokes had three tackles and defended two passes for Green Bay. He ranks sixth in the NFL with 11 passes defended.
Leonard Floyd, OLB: Floyd recorded two tackles and a quarterback hurry for Los Angeles.
Sony Michel, RB: Michel had three carries for 14 yards, one catch for 11 yards, and four kickoff returns for 90 yards for the Rams.
Matthew Stafford, QB: Stafford went 21-of-38 for 302 yards and three touchdowns, including a season-best 79-yarder, for Los Angeles. He stands second in the NFL with 27 touchdown passes and third with 3,316 passing yards.
---
49ers 34, Vikings 26
Charlie Woerner, TE: Woerner had an 11-yard catch and one special teams tackle for San Francisco.
---
Dolphins 33, Panthers 10
John Jenkins, DL: Jenkins was on Miami's inactive list.
Solomon Kindley, OL: Kindley appeared on six special teams plays for the Dolphins.
---
Bengals 41, Steelers 10
Trey Hill, OL: Hill appeared on 15 plays at center, as the offensive line paved the way for 370 total yards, and seven special teams snaps.
---
Bills 31, Saints 6
Isaiah McKenzie, WR: McKenzie was inactive for Buffalo. He stands fourth in the NFL with 548 yards on kickoff returns.
---
Falcons 21, Jaguars 14
Tyson Campbell, DB: Campbell recorded his first career interception and had three tackles and two additional passes defended for Jacksonville.
---
Jets 21, Texans 14
Chris Conley, WR: Conley appeared on 29 offensive and five special teams plays for Houston.
---
Broncos 28, Chargers 13
Tre' McKitty, TE: McKitty logged 21 offensive and 10 special teams plays for the Chargers.
---
Bye Week
Cardinals: A.J. Green, WR
Chiefs: Deandre Baker, DB; Mecole Hardman, WR
---
Practice Squads
Bengals: Lamont Gaillard, OL; Elijah Holyfield, RB
Bills: Jake Fromm, QB
Browns: Lawrence Cager, WR
Cardinals: Jonathan Ledbetter, DL
Colts: Eli Wolf, TE
Falcons: Shawn Williams, DB
Giants: Isaiah Wilson, OL
Raiders: Javon Wims, WR
---
Reserve Lists (IR, NFI, COVID)
Broncos: Natrez Patrick, ILB
Chargers: Mark Webb, DB
Chiefs: Malik Herring, DE
Colts: Rodrigo Blankenship, PK
Jaguars: Terry Godwin, WR
Texans: Jordan Jenkins, DE
---
Jump To Comments