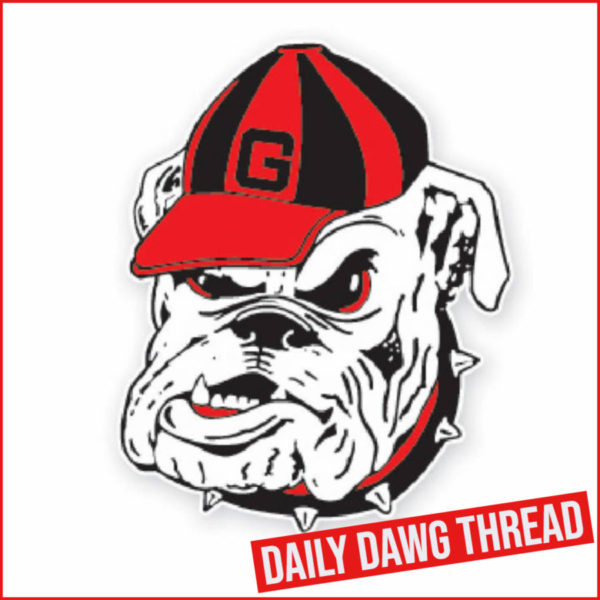 ---
MBB: It's UGA vs. Saint Joseph's Tonight in Greenlight Sunshine Slam
Georgia (3-1) vs. Saint Joseph's (2-1)
Monday, November 21 at 8:30 p.m.
Ocean Center (8.362) in Daytona Beach, Fla.
Series History: First meeting
Last meeting: N/A
Streaming: CBS Sports Network (Tom Janes, pbp; Mike O'Donnell, analyst)
Radio: Georgia Bulldogs Radio Network (WSB AM 750; SiriusXM: 374; SXM App: 374) (Scott Howard, pbp; Chuck Dowdle, analyst; Adam Gillespie, producer)
The Starting Five
• UGA will face Saint Joseph's for the first time ever on Monday evening in the Greenlight Sunshine Slam.
• The Sunshine Slam is a homeoming for Kario Oquendo, whose hometown is an hour south of Daytona Beach.
• Former walk on Jaxon Etter has taken 5 charges in 4 games…and 35 in 35 GP including last season.
• 5 of UGA's 6 new transfers – Anselem, Hill, Holt, Moncrieffe & McBride – have played on NCAA Tourney teams.
• UGA has signed a top-25 recruiting class comprised of 2 top-100 prospects according to ESPN.com.
The Opening Tip
Georgia will face Saint Joseph's in the opening round of "Beach Bracket" play in the Greenlight Sunshine Slam presented by Discount Tire on Monday evening. The Bulldogs and Hawks will meet at the Ocean Center in Daytona Beach, Fla., at 8:30 p.m. in a matchup set to be televised nationally on the CBS Sports Network.
The tourney features two four-team brackets in Daytona. The other half of the "Beach includes UAB and South Florida. The "Ocean Bracket" quartet is comprised of Albany, Austin Peay, Bucknell and Presbyterian.
All eight teams will also play an on-campus contest with an opponent from the other bracket, which was last Friday's victory over Bucknell for the Bulldogs.
---
WBB: Zoesha Smith Wrecks Tech
Paced by a spectacular performance from junior Zoesha Smith, Georgia defeated Georgia Tech 66-52 Sunday afternoon at the McCamish Pavilion.
With the victory, Georgia improves to 5-0 on the season, while the Yellow Jackets fall to 3-1. It was the the first game against Georgia's in-state foe for first-year head coach Katie Abrahamson-Henderson.
"It was good to see so much red and black in the stands," Coach ABE said. "I even saw Coach Landers here. I know how much this game means to him and so many Georgia fans, so glad we could get this one today."
Smith scored a career best 21 points and posted a career-high 10 rebounds, dominating the second half on both ends of the floor. She was one of four Georgia players to score in double figures, along with Diamond Battles (14 points), Jordan Isaacs (career high 12) and Brittney Smith (10).
The Lady Bulldogs shot poorly in the first quarter and trailed 14-12 at the end of one. But strong rebounding and fierce defense kept Tech within striking distance until the Georgia offense found its stride – primarily from Zoesha Smith.
Georgia was dominant on the boards, out-rebounding Tech 47-24, and held Tech to 40.4 percent shooting for the game. The Lady Bulldogs didn't hit a three point field goal, going 0-for-6 from distance, and hit just two of their first 10 free throws. But Georgia steadily got into rhythm. In the second half, Georgia shot 56.7 percent. Zoesha Smith, who was 10 of 13 from the field, scored 14 of her 21 after intermission.
After Georgia scored the first basket, Tech went on a 7-0 run to open the game. Audrey Warren kept Georgia close, scoring her team's first five points. Georgia was plagued by poor foul shooting and just a 29 percent clip from the floor in the opening period as Tech closed the first 10 minutes with a 14-12 advantage.
Georgia used an 11-0 run in the second quarter to finally take the lead. The Lady Bulldogs turned over the Yellow Jackets five times in the second frame and hit five-straight free-throws. Georgia led 29-26 at the half.
The Lady Bulldogs heated up on the offensive end in the second half, knocking in five-straight baskets to give the visitors a 43-36 lead with 4:12 remaining in the third quarter.
---
Georgia vs. Kentucky 2022 Gallery by Carter Horne
---
Jump To Comments