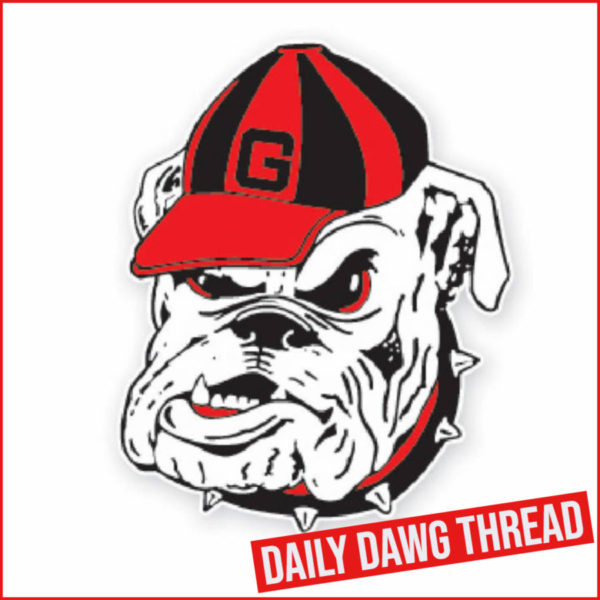 ---
MBB: UAB defeats UGA and takes Sunshine Slam title
The Georgia Bulldogs were unable to overcome an impressive second half from the UAB Blazers Tuesday night at the Ocean Center, falling in the championship game of the Greenlight Sunshine Slam by an 87-73 score.
Justin Hill led the Bulldogs in scoring for the fourth time this season, finishing with 17 points and four rebounds. Braelen Bridges added a season-best 10 points and seven boards, while Kario Oquendo had 12 points of his own. The production off the bench was again a bright spot for UGA, providing 36 points, highlighted by Bridges and Hill. The Blazers' Jordan "Jelly" Walker led all scorers with 30 points while shooting 50% from the field.
"We were decent defensively in the first half, but I think in the second half it was more about UAB's offensive output," said head coach Mike White. "They got it going. We missed a couple of layups, missed a couple of open ones. They went on a run to build a seven-point lead, and the game was just different from then on."
The Bulldogs trailed by three points heading into the first media timeout of the contest, 11-8. The Blazers, coming into the night with the fourth-fastest offense in the country in terms of average possession length according to KenPom, got out early in transition and spread the floor to create an early advantage.
Georgia managed to use its defense to take its first lead of the game. After UAB claimed an early 15-8 lead five minutes in, it was outscored from that point heading into the under-eight media timeout by a 21-7 margin, taking a 29-22 lead steered by Bridges' eight points.
The Blazers made defensive adjustments coming out of the break to slow the Bulldog attack, closing the margin to just 36-33 with two and a half minutes to go in the half. Walker, the 2021-22 C-USA Player of the Year, led the way for UAB's offense, as the team's leading scorer was up to 11 points after cashing in a long ball.
The Blazers' Eric Gaines made three-straight baskets to finally tie the game at 37-all. After a Georgia giveaway, though, UAB earned another two of its 12 points off turnovers in the half and took its first lead, 39-37, in over 11 minutes. The Bulldogs kept pace with the Blazers over the final minutes of the half, and put UGA ahead at the half.
Georgia used a balanced scoring attack, capitalized by a tricky move at the rim by Hill, to take a 42-41 lead heading into the locker room. Nine of the 10 players that checked into the game during the first half scored, with 28 of the Bulldogs' 42 points coming in the paint.
UAB opened the second half on a 7-0 run and took a 51-44 lead heading into the first media timeout of the half after a three from Walker. The shots would just not fall for Georgia in the second frame.
The Bulldogs were a mere 3-for-15 from the field in the first eight and a half minutes of the half, falling behind 57-50.
The Blazer backcourt tandem of Walker and Gaines led their offensive efforts, scoring from behind the arc, at the rim and from the charity stripe. The Blazers were also able to shoot a clean 50% in the second half through the under-four media timeout, as UGA faced an 80-62 deficit in the closing minutes of the game. Despite switching to a full-court press defensively to pressure UAB, Georgia could not pull out the comeback and dropped its second game of the season, 87-73.
The Bulldogs next game will come at home in Stegeman Coliseum against the East Tennessee State University Buccaneers this Sunday at 1 p.m. ET and will be broadcasted on the SEC Network. UGA is 2-3 all-time versus ETSU, including a 1-1 record in its home building.
---
Video/Transcript: Kirby Smart Interview – November 22, 2022
On how practice has been this week…
"It's been great. Guys are fired up and understand the importance of the game. We had a really good practice today and a good practice yesterday."
On Chris Smith's growth during his time at Georgia…
"His toughness and leadership. He was always a competitor, a great kid, comes from a great family, great high school background, played corner, played everything we asked. If anything, he's grown as a leader, he's probably had some anger management moments where he's gotten really upset out on the field and he's matured so much. I can still remember him trying to fight guys at practice because I made him run one day for other guys' academic problems and he was ready to kill somebody. He's just gotten so much more mature since being here and he's such a great leader. So, thankful that he's come back."
On if the other coaches have talked to the team about their experiences in the rivalry…
"Not really. I thought about letting guys share, but most of the guys here that would share were here while I was here, and we've share some videos, some history, some video footage, that kind of thing, but I don't know if kids care about that. I really don't. Everything is relative to them. They see us, and they're like, 'Oh, they're dinosaurs.' They don't look at it as relevant. What's relevant to them is that probability doesn't equal reality, and you can't go off probability. These games are decided on the grass, not on paper. If we learned anything last week, it's that probability doesn't equal reality. You have to go out and play good."
On Georgia Tech's efficiency creating turnovers…
"Their defensive coordinator does a great job. They attack the ball, man. They've got visual, intentional strip outs. That's what we want our guys to do. We always say we're competing with the other team to cause more turnovers than they do, and they do a great job with it. They're plus-10 [in turnovers] in their wins, and they're plus-one in their losses. They've got a really good turnover margin."
On the number of seniors that will participate in Senior Day on Saturday…
"Not a clue. I haven't thought about it since Monday when I mentioned somewhere between 20 to 25. No clue."
On Adonai Mitchell's progress…
"Yeah, he's practiced some. He's been out there to take some reps and things. He took a few today, I wouldn't say that he's 100%, I wouldn't even day that he's close to playing, but he's done more this week than he has any other week. He's closer than he's ever been, so I'm hopeful."
On the team's minus-two in turnover margin this season…
"Turnovers are hard to control. I would love to say that we control them. For whatever reason, in the seven years that I've been here, we've never really been great. I think one year we had a really good turnover margin, maybe the first or second year. But outside of that, we never really have turned the ball over a lot offensively, so the margin becomes the defense's problem when you don't turn it over a lot. We've dug into a different stat which is explosive plays and explosive play differential. We think that a greater indicator in wins and losses is the explosive play differential. When you add our runs and passes and you combine that against what the defense has given up, we haven't had a game that we weren't less than four positive. That indicator, actually, in the SEC, is a greater indicator in what's won games. I don't know why that is, but Ole Miss, ourselves, Tennessee, Alabama are the four greatest differential teams in terms of explosive plays over their opponent. We dig hard at that, but it does not lessen the value of a turnover, because turnovers are critical and the greatest equalizer there is in sport. Really, when you think about how did Georgia Tech beat Pitt on the road, turnover margin was a critical factor in that game. So, it's something that we've got to continue to improve. We keep selling to our players that if we're a lot more explosive than the opponent and we don't give up explosive plays, and it we got positive four over what they get, so if we get 10 of them and they get six of them, then we're going to have a greater chance of winning the game."
On why Mitchell wasn't eligible for the tightrope surgery…
"I don't know the technical reason, but Ron [Courson] could tell you. We asked Ron that a long time ago. To have a tightrope, you have to have a certain kind of injury. When they go to MRI scan it, you got to have something floating around in there. He does not have that. It wouldn't have helped him, it was a different deal. So when you get the tightrope, you got to have a certain kind of high ankle sprain, it has to tear completely off, his was not that way. His was a grade one-plus, or a grade two I think it was, and you have to have a worse than that in order to have the tightrope."
On if Mitchell's MRIs showed different things after Samford and later on…
"Well, there's no difference between the two MRIs. There's never anything seen between the first MRI and the second MRI that showed there was anymore damage. It just bothered him more, he felt like he tweaked it. But there was no shown damage or showed anything in there from the second time they MRI'd it. So, there was never a tightrope opportunity from either time."
On Tate Ratledge…
"Tate's practiced everyday, but Tate practiced last week every day. It's going to be a matter of how much he can play."
On Broderick Jones…
"Broderick's done a good job. He's a good leader. He's really athletic and great at pass-pro. He continues to get better. There's times that I wish he would get more strain and more push, but he's a guy that really buys in and coaches the other players. I really just appreciate how much he means to this program and how much maturity he has. The first time he got here, he was raw. He's a come a long way."
On a description of explosive play differential…
"I think it's 12 and 15. 12 for run, and 15 for pass. Might be 17 pass, I forget. We have an analyst in here that does it, and we do a chart for it for every game, every team in the SEC. It shows how many wins and losses they have based on explosive play differential. I want to say it's like 45-4 if you win the explosive play differential, whereas the turnover margin is not 45-4. We've proven that because we've lost the turnover margin several times and still won.
On Arik Gilbert…
"He's doing well. He continues to grow. We're just trying to help Arik as a person and a student right now."
On each team in this rivalry being led by a former player…
"It's just the circumstance, I guess. That's just the way it happened. I don't really know what it means or if it's relevant. It's just the first time it's come out that way in awhile."
On probabilities within the game…
"Probability is all the stuff that's out there that is noise. The people that think why is Michigan favored by 20-something and then they're in a tight ball game. Why is Ohio State favored by whatever they're favored by? Why is Florida favored by whatever? Why is UCF favored by whatever? Why is Tennessee favored by whatever, and then it changes? It's not reality. It's just what some person in Vegas or some person sitting in this room thinks. Probability doesn't equal reality. Reality is what you do on the field, and you control that by how you prepare. I'm a lot more worried about preparation than I am probability."
On what he loves about his job…
"I love the relationship with my players. I love the opportunity go from being a freshman that doesn't know what he is going like Lewis Cine to a first-round pick. An opportunity for a guy like James Cook who gave everything he had to this university to go and become an NFL player. An opportunity for a walk-on like Dan Jackson to come here and live his dream and go play for UGA. That's why I do what I do, not really anything else."
On Georgia Tech's success on defense…
"Havoc. They cause havoc. They stunt and move people. They fire people. They blitz people, and they cause turnovers. They're bought in. They play really hard. Credit to Coach Thacker and what he believes in, but they're playing really hard. They're athletic and move around a lot. They do a good job."
On Georgia Tech Head Coach Brent Key…
"He's got great leadership qualities. He played under what I thought was one of the best staffs that he been around. When he played there, it was George O'Leary. The job that he did there goes unrecognized. It was during some of the time that I was playing here. He had some of the best Georgia Tech teams there qere. They were so physical, so competitive. I think Brent playing under him shaped him into who he is and who he's becomes as a coach. What a tremendous job he did, and know Brent is doing. Brent's done a tremendous job in recruiting for a long time, and he still will be. I don't know if he will end up there, or somewhere else, but he is going to be a good football coach regardless of where he is."
On Todd Monken's nomination for the Broyles Award…
"He's been incredibly innovative with our offense. When you think about a guy that has had arguably one of our best wide outs out all year and do what he has done with running-backs banged up, guys in and out of the lineup at receiver, and still do it the way he has done it. What he has done with Stetson and his ability, I think offensively our numbers speak for themselves, especially when you play in a league we play in. It's tough and a really physical league. He's done a tremendous job, and he recreates it every week. I think if you polled the coaches he plays against, they'd be the first to tell you that he is hard to prepare for because there is run and pass involved. He does it with an NFL-style that kids like to play for. The fact that he is up for the award, I can't think of anybody better who deserves that award based on what he has done offensively with what he has had to work with." 
---
Video/Transcript: Broderick Jones and Chris Smith Interviews – November 22, 2022
On learning about the Georgia-Georgia Tech rivalry…
"My junior year of high school, watching and seeing how physical that game was and hearing Coach Kirby Smart talk about it in press. He was a part of the team. He has played against them. He has lost to them. He has beat them. It is a big game for him because it is a legacy to him that keeps going. He has played in it and now he gets to coach it. I think that is a big step for him. That takes it to the field to us being able to play for him."
On where he has grown the most as a player…
"Probably the run game and being more physical and finishing blocks. In the pass game, being able to strike, keep my head up and not throw my body around as much."
On facing the Georgia Tech defense…
"They are just a physical football team. Watching them on film, you can tell they play with a passion. You just have to be able to match their energy and play to the best of your ability. You have to cut out on the mental errors and play football. You don't want to overthink it too much. When you start overthinking, things are bound to go wrong. You just want to go in and play the best you can, do your job, don't try to do too much at one time and stick to the game plan." 
On being a finalist for the Bronco Nagurski Award…
"It is definitely an honor just to be mentioned with the rest of the players that are up fro the award as well. I put in a lot of work to get here, and I know that I have to continue to put in that same ground work. I got here by the grace of God with the help of my teammates and coaches. They put a lot into me. It is definitely an honor."
On what he has learned since coming to Georgia…
"It has been a 10/10 experience. I have built a lot of connections with coaches and players. I have learned a lot about myself as a man. I even grew into myself as a man when I was here. Everybody when they are 18 thinks they are a man, but you don't really realize until about four or five years later that you are just beginning to become a man. That is a whole synopsis of my time and experience here."
On the rivalry as an Atlanta native…
"I have a few friends on the other side of the ball. They are great players. Being in the state of Georgia, I have seen what this rivalry has meant between Georgia and Georgia Tech for a very long, long time. Going back to our coaches, they let us know how deep the rivalry really goes. I have only been alive for 22 years. Some of our coaches are 40, 50 years old. They let us know how important it is to the rest of our fan base and guys who have been alive to see the rivalry grow for a very long time. It is important to me because it is important to the people that back me while I am out there on the field. I want to be able to win for myself, the seniors, the rest of my teammates and the coaches. Especially Coach (Kirby) Smart, I know what this means to him. I just want to figure out the regular season undefeated."
---
---
Jamon Dumas-Johnson named finalist for Butkus Award
Georgia sophomore linebacker Jamon Dumas-Johnson has been named one of five finalists for the 2022 Butkus Award given to the nation's best collegiate linebacker, according to an announcement by the Butkus Foundation.
Dumas-Johnson, a native of Hyattsville, Md., is one of two finalists from the Southeastern Conference for the 38th awarding of the honor. The winner will be announced in December.
Former Bulldog and current Philadelphia Eagle Nakobe Dean was the 2021 Butkus Award winner, continuing a string of Georgia connections with the honor. Current Tennessee Titan Monty Rice was a Butkus Award finalist in 2020 and current Baltimore Raven Roquan Smith won the 2017 Butkus Award.
Dumas-Johnson is the Bulldogs' second leading tackler with 54 stops, including seven tackles for loss and three sacks. Filling the spots of three Georgia inside linebackers who are now in the NFL, Dumas-Johnson is anchoring a unit that leads the country in Scoring Defense (11.1 points/game) and ranks fifth nationally in Total Defense (272.1 yards/game). The Bulldog defense has posted 24 scoreless quarters, including holding five teams scoreless in the opening half this year. The Bulldogs have held six teams to a season low in points, including No. 1 Tennessee and No. 11 Oregon.
---
Bulldogs in the NFL – Week 11
BILLS 31, BROWNS 23
James Cook, RB: Rushed for a career-best 86 yards on a personal-best-matching 11 carries for Buffalo, which moved its home game to Detroit due to heavy snowfall.
Isaiah McKenzie, WR: Was targeted once with no stats for the Bills.
Nick Chubb, RB: Caught three passes for 48 yards and rushed 14 times for 19 yards for the Browns. Ranks second in the NFL with 11 touchdowns and stands fourth with 923 yards.
LIONS 31, GIANTS 18
D'Andre Swift, RB: Rushed for a touchdown for the Lions, finishing with five carries for 20 yards and three catches for 12 yards.
Lawrence Cager, TE: Made his first start for the Giants and hauled in two passes for 20 yards after being elevated from the practice squad on Saturday.
Tae Crowder, ILB: Posted three tackles, including one for loss, for the Giants.
Andrew Thomas, OL: Played all 76 snaps at left tackle, plus two more on special teams, and helped New York roll up 413 total yards. Added a tackle following a Giants turnover.
RAVENS 13, PANTHERS 3
Ben Cleveland, OL: Was on the Ravens' inactive list as a healthy scratch.
Justin Houston, OLB: Registered two tackles, including half a sack, for Baltimore.
Nick Moore, LS: Snapped on seven punts, two field goals, and an extra point for the Ravens.
Roquan Smith, ILB: Made his first start for Baltimore and picked up seven tackles, including a sack.Stands sixth in the NFL with 95 tackles.
49ERS 38, CARDINALS 10
Charlie Woerner, TE: Appeared on 23 special teams plays and 11 offensive plays with no stats for San Francisco in Mexico.
A.J. Green, WR: Caught five passes for 50 yards for Arizona.
Jonathan Ledbetter, DE: Made his first start for the Cardinals and registered three tackles.
TITANS 27, PACKERS 17
Ben Jones, OL: Was on the Tennessee inactive list due to a concussion.
Monty Rice, ILB: Posted three tackles for the Titans.
Quay Walker, ILB: Recorded 11 tackles, including half a sack, and added a special teams tackle for the Packers. Leads NFL rookies with 82 tackles.
Devonte Wyatt, DL: Appeared on 15 defensive plays with one tackle for Green Bay.
FALCONS 27, BEARS 24
Lorenzo Carter, OLB: Had five tackles, including a sack, for Atlanta.
EAGLES 17, COLTS 16
Nakobe Dean, ILB: Appeared on 21 special teams plays with no stats for the Eagles.
PATRIOTS 10, JETS 3
David Andrews, OL: Returned from a 2-game absence because of a concussion only to exit after 15 plays at center for the Patriots due to a thigh injury.
Isaiah Wynn, OL: Appeared on 20 snaps at left tackle for New England before leaving with a foot injury.
BENGALS 37, STEELERS 30
Trey Hill, OL: Appeared on seven special teams plays for the Bengals.
George Pickens, WR: Caught four passes for 83 yards and a touchdown. Ranks third among NFL rookies with 453 yards.
CHIEFS 30, CHARGERS 27
Malik Herring, DL: Was on the Chiefs' inactive list as a healthy scratch.
Tre' McKitty, TE: Appeared on 39 offensive plays with no stats for Los Angeles.
Sony Michel, RB: Logged five offensive plays, including a 1-yard rush, for the Chargers.
Jamaree Salyer, OL: Appeared on all 65 offensive plays, plus five more on special teams, as Los Angeles rolled up 365 total yards.
RAIDERS 22, BRONCOS 16 (OT)
Zamir White, RB: Was on the Raiders' inactive list as a healthy scratch.
SAINTS 27, RAMS 20
Leonard Floyd, OLB: Recorded five tackles, including a sack, for the Rams.
Derion Kendrick, DB: Had two tackles for Los Angeles.
Matthew Stafford, QB: Went 11-of-18 for 159 yards and two touchdowns for the Rams before being placed in concussion protocol in the third quarter.
On A Bye
Buccaneers: Jake Camarda, P
Jaguars: Tyson Campbell, DB; Travon Walker, OLB
Dolphins: John Jenkins, DL; Channing Tindall, OLB
Practice Squads
Cardinals: Javon Wims, WR
Chargers: Mark Webb, DB
Commanders: Jake Fromm, QB
Dolphins: Lamont Gaillard, OL
Giants: Solomon Kindley, OL
Titans: Chris Conley, WR
Reserve Lists (IR, PUP, NFI, COVID)
Bengals: Elijah Holyfield, RB
Chiefs: Mecole Hardman, WR
Commanders: Eli Wolf, TE
Eagles: Jordan Davis, DE
Falcons: John FitzPatrick, TE; Justin Shaffer, OL
Giants: Azeez Ojulari, OLB
Packers: Eric Stokes, DB
Raiders: Jordan Jenkins, OLB
Vikings: Lewis Cine, DB
---
Jump To Comments