Today's Contents – Click to Read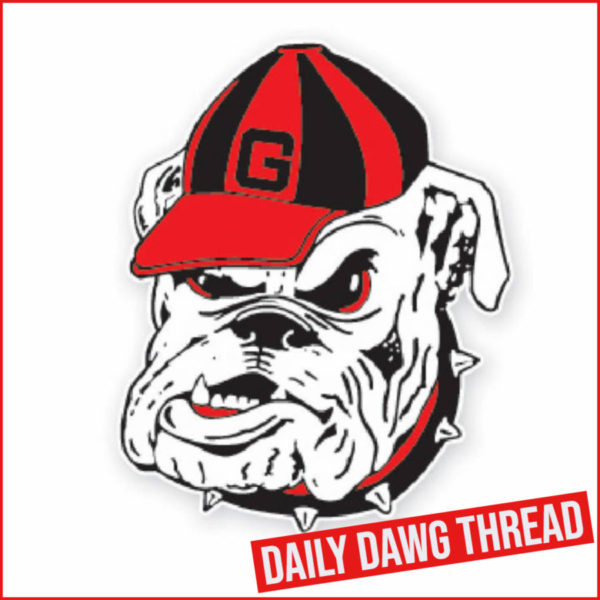 ---
WBB: UGA Beats VCU in Paradise Jam
Four players scored in double figures to lead the University of Georgia women's basketball team to a 68-54 win against VCU Friday evening at the 2023 Paradise Jam.
Georgia moves to 7-0 for the second-straight year. The Lady Bulldogs will play Seton Hall on Saturday at 3:15 p.m. ET for a chance to win the Paradise Jam.
Alisha Lewis led the Georgia scoring effort with 16 points, while Javyn Nicholson added 13 points and 13 boards. Malury Bates scored 13 points, and Audrey Warren totaled 11 points.
Early Georgia ejections helped VCU build a 10-point lead in the first quarter. The shorthanded Georgia squad responded and dominated the rest of the way.
Georgia forced 25 VCU turnovers — the fifth time this year the Lady Bulldogs have forced 20 or more turnovers in a game. The Lady Bulldogs totaled 15 assists and just 12 turnovers in the win.
Today's Contents – Click to Read
---
UGA will recognize 22 seniors pregame today
The 22 members of Georgia's senior class will be recognized before Saturday's game against Georgia Tech.
Scheduled to be recognized are outside linebacker Nolan Smith, running back Kenny McIntosh, receiver Dominick Blaylock, receiver Kearis Jackson, quarterback Stetson Bennett, receiver Nathan Priestley, defensive back Chris Smith, outside linebacker Robert Beal, receiver Randon Jernigan, defensive lineman Bill Norton, defensive back Payton Bowles, snapper Payne Walker, defensive back Joseph Daniels, offensive lineman Warren Ericson, snapper William Mote, offensive lineman Warren McClendon, offensive lineman Xavier Truss, tight end Brett Seither, tight end Ryland Goede, defensive lineman Tramel Walthour, kicker Jack Podlesny, and kicker Matthew Sumlin.
Kickoff for Saturday's game is slated for 12:03 p.m. The Senior Day recognition will begin at 11:37 a.m.
This class can set the school record for the most career wins. It tied the mark set by the 2021 national champions with its 45th last Saturday against Kentucky. The 2021 class finished 45-8, while the 2022 seniors are 45-5.
"These guys, just like the group last year, have been really special," Georgia head coach Kirby Smart said. "These guys really care about UGA and have sacrificed a lot for this program. A lot of credit goes to the character of that group."
Today's Contents – Click to Read
---
Jump To Comments