Today's Contents – Click to Read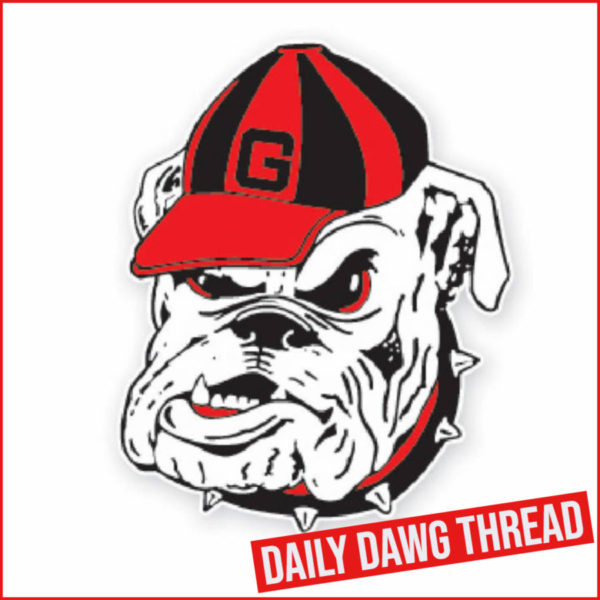 ---
WBB: Georgia Tops Notre Dame in OT
A career-high 10 points from junior guard Chloe Chapman and another double-figure scoring game from graduate center Jenna Staiti guided the Georgia Lady Bulldog basketball team to a 71-67 overtime win against previously unbeaten Notre Dame on Friday.
Down 67-63 with just over a minute to go in the extra period, Georgia went on an 8-0 run to capture the win and improve to 5-0 on the season. The Irish fall to 5-1 with the loss.
A whole host of characters led the Lady Bulldogs in the win. In addition to Chapman and Staiti, Sarah Ashlee Barker scored 14 points, while Mikayla Coombs totaled eight steals — just two shy of the school single-game record. Georgia's bench outscored the Irish, 29-9. The Lady Bulldogs also scored 16 points off 25 Notre Dame turnovers.
"Number one, Notre Dame is a really good team and they do a great job," head coach Joni Taylor said. "They had four players in double figures, they stretch you, they shoot it well. Where we thought we had an advantage was our bench, and our bench showed up tonight. We had so many players who chipped in, and we don't win this without bench."
Hot shooting in the early going helped Notre Dame establish an early 11-4 lead. The Lady Bulldogs clawed back as a 3-pointer from Barker closed the gap to just two points, 11-9, midway through the opening period.
Georgia hit just 2-of-7 from the free-throw line through the first 10 minutes and Notre Dame built a 20-13 advantage going into the second.
The Lady Bulldogs scored the first five points of the second period off a Reigan Richardson 3-pointer and a Chapman fastbreak layup. The Irish answered in a big way to extend the advantage back out to 26-20. From there, Georgia went on an 8-0 run, capped off by a Barker basket that gave her team its first lead of the game at 28-26 with 2:08 remaining in the quarter. Georgia hung to a slim 31-30 advantage at the half.
Notre Dame scored the first six points of the third quarter, but Barker kept the Lady Bulldogs in it, knocking in a pair of 3-pointers. Still Georgia trailed, 42-41 with 4:47 left in the quarter. The teams ended the frame all knotted up at 49-49 in a back-and-forth affair.
In a game that featured 16 ties and 10 lead changes, Georgia just kept fighting. With the game tied at 49-49 going into the fourth, Notre Dame kept building slim leads only to see the Lady Bulldogs fight back.
Georgia went on the last run of the game, scoring the final eight points in the contest to pull out the victory. 
Today's Contents – Click to Read
---
Jump To Comments