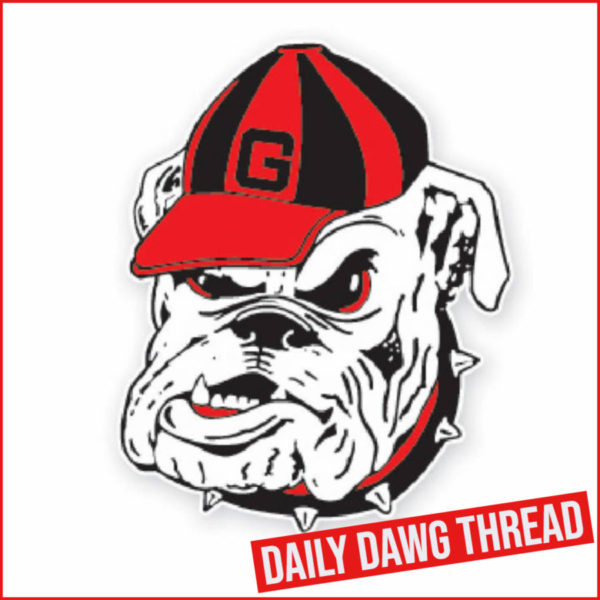 ---
Video/Transcript: Kirby Smart's Postgame Presser – Georgia vs. Georgia Tech 2022
On going 12-0 in the regular season for the second-straight year…
"It's hard to do. You schedule these games and you get everyone's best every single week. This team just keeps rising to the occasion. We came out a little flat, a little lethargic, you're always worried about your team over Thanksgiving because they take that break. But they answered the bell the second half. Georgia Tech helped us with some turnovers, but there are so many things we need to work on to get better at. I wish we had played better. I want to play better and that starts with us as coaches trying to get it better."
On sending the 22 seniors out on a high note with a win inside Sanford Stadium… "They set the tone. They set the standard, they lead. They're the guys that when things aren't going well at practice, they step up and say that others need to take ownership in this program. They learned from a really good group last year and they held the standard high. This senior class had 46 wins and that includes a year they only got to play nine games, that's incredible. That speaks volumes to the kind of character they have."
On the things he liked about the defense, especially in the second half…
"I thought we controlled the run game. They didn't try much to run the ball. They were really perimeter with  everything they did. Our guys played physical up front and dominated the line of scrimmage. It's the way the game  is supposed to be played. We just have to be more consistent with getting turnovers and getting off the field on third  down." 
---
Stetson Bennett's Postgame Interview – Georgia vs. Georgia Tech 2022
---
WBB: Georgia Falls in Final of Paradise Jam
Four players scored in double figures, but it was not enough as the Georgia women's basketball team fell to Seton Hall, 86-80, Saturday in the final game of the Paradise Jam. 
Georgia is still the winner of the Paradise Jam based on the point differential in the games. Diamond Battles was named Tournament MVP, while Brittney Smith placed on the All-Tournament team.
Battles led Georgia with 22 points on Saturday, while Smith added 18 points, reaching the 1,000 point mark for her career.
Seton Hall came out on fire, hitting 56 percent from the floor and knocking in five 3-pointers in the first half. Georgia was able to build a 36-30, lead, but Seton Hall ended the half on a 13-4 run to take a 43-40 advantage into the locker room.
The Pirates were led in scoring by Lauren Park-Lane's 12 points, while Battles led Georgia with 16 first half points.
Brittney Smith scored Georgia's first six points of the second half as the Lady Bulldogs built a 10-point lead late in the third quarter. Seton Hall bounced back, outscoring Georgia 25-15 in the fourth to hand Georgia its first loss of the year. 
---
Jump To Comments