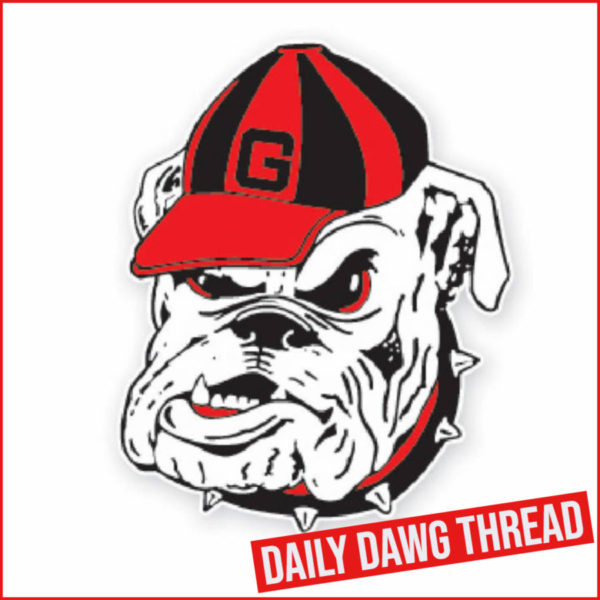 ---
Video/Transcript: Zion Logue and Javon Bullard Interviews – November 29, 2022
On the challenge of the LSU offensive line…
"The are very veteran in the middle three. We know that that's what they try to use them a lot in their run game, try to get behind their big guards and their center, just trying to maul people get them out of displacement, out of gaps. We know we got to be technique sound and gap sound this week."
On playing in Atlanta…
"We always treat Atlanta like its our backyard, like we're down the road in Sanford. We do treat it like a homefield advantage. Going off of playing Oregon earlier this year and how many other countless times we've played there in the past, just try to use that to our advantage."
On evaluating his performance throughout the season….
"I just try to do that week by week. During Sundays and Mondays, I try to go through and see what I did, see what I did wrong, see what I did good, and just take it week by week. Not really looking behind but just looking forward and just keep trying to improve my play week by week as much as I can."
On what he believes allows him to pressure the quarterback so well as a defensive back…
"I really think the design within our gameplan, the coaches put in a great gameplan for me to come off the edge, and it allows me to make plays. I feel like it's more so part of the gameplan than it is me coming out and making plays myself."
On the progress he's felt he's made this season…
"I feel like I've progressed pretty well over the two years that I've been here. It's all that preparation from last year that's helping me this year, especially since I've taken on a bigger role. Coming into this season after last year I knew I'd have a bigger role in this defense, and we all just have different roles that we have to embrace. Everybody's just buying in, myself included."
On the team's comfort level with playing in Mercedes-Benz Stadium…
"We take a lot of pride in playing there. This is the University of Georgia, so we feel that this is our state. We played there earlier this year and last season, so it means a lot to us, and we want to make sure we can go out there and be victorious in this game."
Brock Bowers named finalist for John Mackey Award
Bulldog sophomore Brock Bowers has been named one of three John Mackey Award finalists for being one of the nation's elite collegiate tight ends, according an announcement Tuesday.
Bowers, a native of Napa, Calif., joins Iowa's Sam LaPorta and Notre Dame's Michael Mayer as the three candidates up for the accolade. Bowers was also a semifinalist last year before being named the Shaun Alexander and Football Writers Association of America (FWAA) National Freshman of the Year.
The 2022 Mackey Award recipient will be presented on Dec. 8 during The Home Depot College Football Awards Show on ESPN.
Bowers has a team leading 46 catches for a team high 645 yards and five touchdowns. He also has six carries on his resume this season that went for 93 yards and three scores. In addition to his receiving and rushing success, Bowers has been a dominant blocker, helping to allow the Bulldogs to average 203.0 yards on the ground and only seven sacks to quarterback Stetson Bennett, including zero in the last five games.
---
MBB: UGA takes on Hampton tonight
Georgia (5-2) vs. Hampton (1-5)
Wednesday, November 30, 2022 at 7:00 p.m.
Stegeman Coliseum (10,523) in Athens, Ga.
Series History: First meeting
Last meeting: N/A
Video: SEC Network + (Jeff Dantzler, pbp; Marcus Thornton, analyst)
Audio: Georgia Bulldogs Radio Network (WSB AM 750; SiriusXM: 380; SXM App: 970) (Scott Howard, pbp; Chuck Dowdle, analyst; Adam Gillespie, producer)
The Starting Five
• UGA hosts Hampton in the middle outing of a 3-game, 6-day homestand at Stegeman Coilseum.
• UGA assistant coach Akeem Miskdeen was on the Hampton staff from 2011-16 and helped the Pirates to 2 NCAA bids.
• Mike White enters the Hampton game just two victories shy of his 250th career win as a head coach.
• UGA's bench has scored 191 points and posted a +132 margin over its opponents' reserves to date.
• Over his last 3 games, Justin Hill is averaging 14.3 ppg while making 59.1 pct. of his FGs and 78.6 pct of his FTs.
The Opening Tip
Georgia hosts Hampton on Wednesday in the middle matchup of a three-game, six-day homestand for the Bulldogs.
Georgia topped ETSU, 62-47, on Sunday and will entertain Florida A&M on Friday evening. All told, the Bulldogs will play three games at Stegeman Coliseum in roughly a span of 128 hours this week.
Following the date with the Rattlers, Georgia will complete its pre-Finals slate by traveling to Atlanta to face Georgia Tech next Tuesday in an ESPN2 nationally televised showdown.
Keepin An Eye On: Entering Today's Game . . .
Mike White is…
• 2 wins from 250 for his career
Braelen Bridges is…
• 100 points from 1,000 for his career
• 50 rebounds from 500 for his career
Jailyn Ingram is…
• 70 points from 1,500 for his career
• 16 rebounds from 700 for his career
---
Women's Basketball Hosts Toy Drive
The Georgia women's basketball program will host a Toy Drive this Thursday and Friday during the upcoming women's and men's basketball games.
To donate, fans will be able to drop off their toys at Gate A of Stegeman Coliseum. Each person who donates will receive two free tickets to that game (If you donate on Thursday, you receive tickets to the women's game. If you donate on Friday, you receive tickets to the men's game.) Gametickets can be picked up at Gate A at the donation drop-off.
The women's team hosts Furman at 7 p.m. Thursday, before the men welcome Florida A&M at the same time on Friday.
This yearly tradition was started in 2015 by Aliyah Gregory, Georgia's current director of video and scouting analytics and former UCF player. Gregory created the drive with the purpose of collecting new, unwrapped toys to donate to domestic violence shelters.
The program was a huge success at UCF, and the tradition will continue here at Georgia.
Dawgs in the NFL – Week 12
BROWNS 23, BUCCANEERS 17 (OT)
Nick Chubb, RB: Scored the game-winning touchdown in overtime and finished with 26 carries for 116 yards and one catch for 16 yards for the Browns. Ranks second in the NFL with 12 touchdowns and third with 1,039 yards.
Jake Camarda, P: Punted nine times for a 47.2-yard average, kicked off four times, and held on two extra points and a field goal for Tampa Bay. Stands 10th in the NFL with a 48.7-yard average.
BILLS 28, LIONS 25
James Cook, RB: Caught two passes for 14 yards and had two carries for four yards for Buffalo.
Isaiah McKenzie, WR: Caught six passes for 96 yards and a touchdown and rushed twice for seven yards for the Bills.
D'Andre Swift, RB: Caught four passes for 24 yards, rushed five times for 19 yards, and ran in a 2-point conversion for the Lions.
JAGUARS 28, RAVENS 27
Tyson Campbell, DB: Recovered a fumble and had one tackle for Jacksonville.
Travon Walker, OLB: Had one tackle for the Jaguars. Stands fifth among NFL rookies with 2.5 sacks.
Ben Cleveland, OL: Appeared on six special teams plays for the Ravens.
Justin Houston, OLB: Registered one tackle for Baltimore. Ranks 10th in the NFL with nine sacks.
Nick Moore, LS: Snapped on five field goals (four successful), one extra point, and one punt for the Ravens.
Roquan Smith, ILB: Rolled up eight tackles for Baltimore.Stands seventh in the NFL with 103 tackles.
BENGALS 20, TITANS 16
Trey Hill, OL: Appeared on five special teams plays for the Bengals.
Ben Jones, OL: Was on Tennessee's inactive list due to a concussion.
Monty Rice, ILB: Logged 14 special teams plays and six defensive plays with no stats for the Titans.
CHARGERS 25, CARDINALS 24
Tre' McKitty, TE: Appeared on 26 offensive plays with no stats for Los Angeles.
Sony Michel, RB: Was on the Chargers' inactive list as a healthy scratch.
Jamaree Salyer, OL: Appeared on all 66 offensive plays, plus three more on special teams, as Los Angeles rolled up 311 total yards.
A.J. Green, WR: Caught one pass for five yards for Arizona.
Jonathan Ledbetter, DE: Appeared on 13 defensive plays and three special teams plays with no stats for the Cardinals.
EAGLES 40, PACKERS 33
Nakobe Dean, ILB: Appeared on 23 special teams plays with one tackle for the Eagles.
Quay Walker, ILB: Returned a fumble 63 yards to set up a touchdown and paced Green Bay with 11 tackles. Leads NFL rookies with 93 tackles.
Devonte Wyatt, DL: Appeared on 20 defensive plays with one tackle for Green Bay.
49ERS 13, SAINTS 0
Charlie Woerner, TE: Appeared on 17 offensive plays and 14 special teams plays with one tackle for the 49ers.
STEELERS 24, COLTS 17
George Pickens, WR: Caught three passes for a team-high 57 yards and hauled in a 2-point conversion pass for the Steelers. Ranks third among NFL rookies with 510 yards and eighth with two touchdown receptions.
DOLPHINS 30, TEXANS 15
John Jenkins, DL: Appeared on 16 defensive plays and one special teams play with no stats for the Dolphins.
Channing Tindall, OLB: Appeared on 15 special teams plays with no stats for Miami.
RAIDERS 40, SEAHAWKS 34 (OT)
Zamir White, RB: Carried twice for a career-high 28 yards, appearing on three offensive plays and eight special teams plays for the Raiders.
CHIEFS 26, RAMS 10
Malik Herring, DL: Was on the Chiefs' inactive list as a healthy scratch.
Leonard Floyd, OLB: Recorded two tackles for the Rams.
Derion Kendrick, DB: Had two tackles for Los Angeles.
Matthew Stafford, QB: Placed on the Rams' inactive list due to a neck condition.
COWBOYS 28, GIANTS 20
Lawrence Cager, TE: Hauled in a 20-yard pass for New York.
Tae Crowder, ILB: Appeared on 14 special teams plays and six defensive plays with no stats for the Giants.
Andrew Thomas, OL: Played all 64 snaps at left tackle, plus four more on special teams, and helped New York roll up 300 total yards.
VIKINGS 33, PATRIOTS 26
David Andrews, OL: Was on the Patriots' inactive list with a thigh injury.
Isaiah Wynn, OL: Was on New England's inactive list with a foot injury.
COMMANDERS 19, FALCONS 13
Lorenzo Carter, OLB: Had three tackles for Atlanta.
Practice Squads
Cardinals: Javon Wims, WR
Chargers: Mark Webb, DB
Commanders: Jake Fromm, QB
Dolphins: Lamont Gaillard, OL
Giants: Solomon Kindley, OL
Titans: Chris Conley, WR
Reserve Lists (IR, PUP, NFI, COVID)
Bengals: Elijah Holyfield, RB
Chiefs: Mecole Hardman, WR
Commanders: Eli Wolf, TE
Eagles: Jordan Davis, DE
Falcons: John FitzPatrick, TE; Justin Shaffer, OL
Giants: Azeez Ojulari, OLB
Packers: Eric Stokes, DB
Raiders: Jordan Jenkins, OLB
Vikings: Lewis Cine, DB
---
Jump To Comments