Today's Contents – Click to Read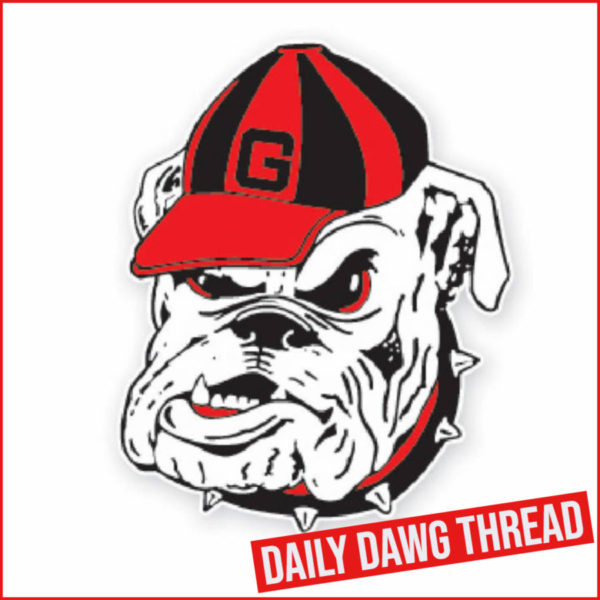 ---
Mell Reasco to compete in ITA National Fall Championship
Georgia will conclude its fall season, sending freshman Mell Reasco, the ITA Southeast Regional Champion, to the ITA National Fall Championship. The Bulldogs competed in seven events this fall, racking up 83 wins — 56 singles and 27 doubles.
Fantastic Freshmen
Guillermina Grant and Mell Reasco have excelled this Fall, both posting 9-2 records in singles play. Reasco, a native of Esmeraldas, Ecuador, won the ITA Southeast Regional, earning a berth in the ITA National Fall Championship. Grant, a native of Montevideo, Uruguay, won the ITA Southeast Regional Consolation draw, defeating fellow freshman and teammate Mai Nirundorn. Prior to their time at Georgia, Grant and Reasco knew each other and played in junior tournaments together.
Dominant Doubles
The Bulldogs posted a 27-13 mark in doubles action this fall, including a perfect 12-for-12 in doubles play at the Ole Miss Fall Invite. No. 42 M. Coppoc and M. Reasco went 5-1 (fell in the semifinals of the ITA Southeast Regional), and No. 50 G. Grant and A. Hertel posted a 3-2 mark.
ITF Ecuador 25K
Coming off winning the Southeast Regional Championship, and a strong showing at the Georgia Invitation, Mell Reasco recently traveled home to compete in the ITF Ecuador 25K. The freshman's performance was highlighted by a quarterfinals victory over the Women's Tennis Association 239th-ranked Dea Herdzelas. Reacso defeated Herdzelas in three sets, 4-6, 6-2, 6-3. Reasco fell in the semifinals to WTA No. 271 Laura Pigossi.
Coaches Comments
"We are looking forward to seeing Mell compete against some of the best collegiate players in the Nation," said Georgia associate head coach Drake Bernstein. "It's not easy to qualify for this tournament in San Diego. She has definitely earned her way there. Mell has been playing really well these past three weeks, and we are excited to see where she can go from here."
The Field
The National Fall Championship is the grand finale of the fall collegiate tennis season and features 32 of the nation's top collegiate singles players and 32 doubles teams. The field consists of 23 players ranked in the ITA Preseason polls, and five of the Top-10 Freshmen/Newcomers.
The Format
Singles – No-ad, best two-out-of-three tiebreak sets for all draws.
First match loser consolation draw played to completion.
Today's Contents – Click to Read
---
Jump To Comments