Today's Contents – Click to Read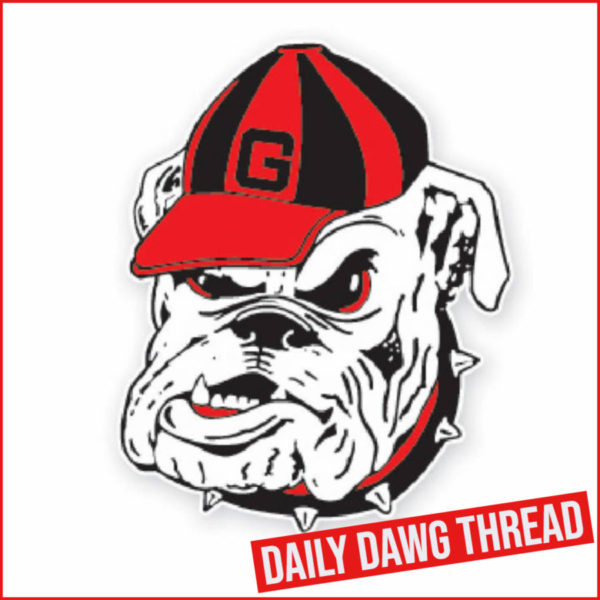 ---
MTEN: Georgia Wraps Up Fall Season with Singles Wins at Clemson Invitational
The Georgia men's tennis program shined in the singles competition on the final day of the Clemson Invitational. The Bulldogs produced wins at six of eight singles courts and picked up two doubles wins along the way.
Georgia competed against a field of student-athletes from VCU and Yale at the Duckworth Family Tennis Facility on Sunday. Continuing their dominant freshmen fall campaign, Thomas Paulsell, Miguel Perez Pena and Mathis Debru all recorded singles wins on Sunday.
Senior and No. 15-ranked Philip Henning continued his dominant play into the last day of the invitational with a win in two straight sets. Henning defeated Charles Bertimon (VCU) 6-3,6-3. 
Joining in on the singles action graduate transfer Hamish Stewart came back to win a three-set thriller 6-3,0-6,6-4 against VCU's Maxence Bertimon. Senior Blake Croyder also showed some toughness coming back to win in the third set defeating Inigo Torre Martin (VCU)
"We bounced back well in singles and showed some toughness after a slow start in doubles. Our guys competed hard and we saw some quality wins today," head coach Manuel Diaz said. "Good end to our fall tournament schedule. Now, we've got to put in some good work to finish the fall and be ready for spring."
Blake Croyder and junior Erik Grevelius notched their third consecutive doubles win of the weekend, defeating Yale's Michael Sun and Renaud Lefevre, 6-2. The pair of Henning and Stewart won 6-4 over VCU's C. Bertimon and M. Bertimon.
The Clemson Invitational wraps up the Bulldogs fall season and will resume play in Miami, Fla.  January 7 for the Miami Invitational. 
Clemson Invitational- Day Three Results
Nov. 7, 2021
Doubles
Philip Henning/ Hamish Stewart def. Maxence Bertimon/ Charles Bertimon (VCU) 6-4
Blake Croyder/ Erik Grevelius def. Michael Sun/ Renaud Lefevre (Yale) 6-2
Ingio Torre Martin/ Matisse Bobichon (VCU) def. Britton Johnston/ Miguel Perez Pena 6-3
Theo Dean/ Aidan Reilly (Yale) def. Thomas Paulsell/ Mathis Debru 6-1
Singles
Thomas Paulsell def. Theo Dean (Yale) 6-7(4), 6-2,7-6(5)
Blake Croyder def. Ingio Torree Martin (VCU) 7-6,4-6,6-3
Hamish Stewart def. Maxence Bertimon (VCU) 6-3, 0-6,6-4
Philip Henning def. Charles Bertimon (VCU) 6-3,6-3
Miguel Perez-Pena def. Michael Sun (Yale) 6-4,4-6,6-3
Matisse Bobichon (VCU) def. Erik Grevelius 6-3,7-5
Aidan Reilly (Yale) def. Britton Johnston 6-2,7-5
Mathis Debru def.Renaud Lefevre (Yale)  6-2,1-6,6-3
Today's Contents – Click to Read
---
Jump To Comments