Today's Contents – Click to Read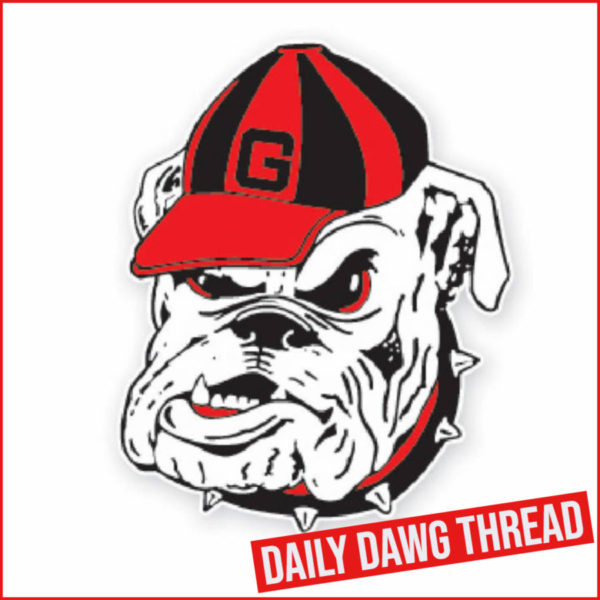 ---
MGOLF: Bulldogs Continuing Fall In Ben Hogan Collegiate Invitational
The Georgia men's golf team will continue the fall portion of its schedule this week in the Ben Hogan Collegiate Invitational in Fort Worth, Texas.
Field: Georgia, Stanford, Vanderbilt, Oklahoma, Arizona State, Florida, Georgia Tech, Texas Tech, Oklahoma State, North Carolina, Southern Cal, Oregon, Texas, Wake Forest, Pepperdine, TCU.
Schedule And Format: The teams will play 36 holes on Monday, opening with a shotgun start at 9:15 a.m. The teams then will play 18 holes on Tuesday with tee times off Nos. 1 and 10 at 9 a.m.
Course: Colonial Country Club (par 70, 7,204 yards).
Georgia Lineup: Seniors Nicolas Cassidy, Connor Creasy, and Ben van Wyk; junior Caleb Manuel; and sophomore Maxwell Ford.
Live Results: Golfstat will provide scoring, pairings, and tee times.
Last Time: The Bulldogs came in sixth in the stroke play portion and dropped a 3-2 decision to Alabama in the SEC Match Play.
Coach Chris Haack Says: "We are so excited about this opportunity. It's an exceptional field and a legendary course, so it will be a tremendous test of golf. I have been pleased with our progress and efforts this fall, and when all five guys get it going at the same time, we can do some special things."
News And Notes: Cassidy posted career bests for finish (fifth), round (5-under 65) and tournament (11-under 199) in the SEC Match Play … Creasy recorded career bests with a seventh-place effort at 14-under 202 in the Frederica Cup … Brumlow (6-under 66) and Cassidy (5-under 67) also had career-best loops … Manuel spent his first two seasons at UConn … van Wyk's last name is pronounced fun-vake … Cassidy and Creasy are serving as the Bulldogs' team captains this season … Ford's brother, David, competes for North Carolina. Maxwell, David, and Abigail (who is a student at Georgia) are triplets … Colonial has hosted the PGA Tour's Colonial National Invitation since 1946, the longest running non-major tour event to be held at the same venue.
Today's Contents – Click to Read
---
WTENNIS: Bulldogs Conclude Sea Pine College Tournament
The University of Georgia women's tennis team posted a perfect seven singles wins on Sunday morning, during the final day of the Sea Pines College Tournament.
"We had a great weekend hosting the Sea Pines College Tournament," said Georgia head coach Jeff Wallace. "A lot of things still to work on, but overall a great weekend of tennis."
In the first round of singles, No. 79 Dasha Vidmanoave dominated Alesya Yakubovich 6-0, 6-2. She was quickly followed by Mai Nirundorn who topped Ole Miss' Kelsey Mize 6-1, 6-1, while Guillermina Grant posted a 6-1, 6-2 win over Reka Zadori (Ole Miss). No. 13 Mell Reasco rounded out the first group of Bulldogs to take the court, earning a straight-set victory over Furman's Sara Snyder 7-5, 6-4.
No. 101 Ania Hertel gave Georgia its first win of the second round of singles. Hertel defeated Charlotte's Emma Wilkins 6-0, 6-4, while No. 26 Lea Ma cruised to a 6-1, 6-2 victory over Furman's Ellie Schulson. Graduate Meg Kowalksi provided the final win in the last match of the day. After taking the first set 6-1, Kowalski topped Charlotte's Lucie Petruzelova 7-6(5) in the second set to conclude the Sea Pines College Tournament.
The Bulldogs will return to action, sending players to the Florence 25K on Oct. 10-17 before heading to Atlanta, Ga. for the ITA Southeast Regional (Oct. 13-18).
Keep up with all the latest news and information on the Bulldogs by following UGA Women's Tennis on Twitter @UGAWomensTennis, on Instagram @UGAWomensTennis, and on Facebook @GeorgiaWomensTennis or check out information online at GeorgiaDogs.com
Singles Results
#79 Dasha Vidmanova (UGA) def. Alesya Yakubovich (Old Dominion) 6-0, 6-2
Mai Nirundorn (Georgia) def. Kelsey Mize (Ole Miss) 6-1, 6-1
Guillermina Grant (UGA) def. Reka Zadori (Ole Miss) 6-1, 6-2
#101 Ania Hertel (Georgia) def. Emma Wilkins (Charlotte) 6-0, 6-4
#13 Mell Reasco (UGA) def. Sara Snyder (Furman) 7-5, 6-4
Meg Kowalski (Georgia) def. Lucie Petruzelova (Charlotte) 6-1, 7-6(5)
#26 Lea Ma (Georgia) def. Ellie Schulson (Furman) 6-1, 6-2
Today's Contents – Click to Read
---
Jump To Comments