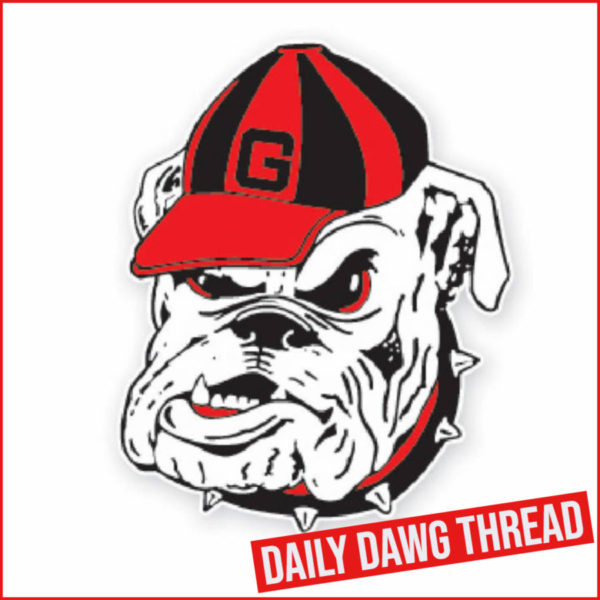 ---
Devonte Wyatt has been named the SEC Defensive Lineman of the Week
Georgia senior Devonte Wyatt has been named the Southeastern Conference Defensive Lineman of the Week following the Bulldogs' 37-0 shutout of No. 8 Arkansas, according to a league announcement.
This marks the seventh weekly honor for the Bulldogs this season and the first for Wyatt. Freshman TE Brock Bowers (Freshman) garnered an award after the Vanderbilt win while junior ILB Nolan Smith (Defensive Player) and WR Adonai Mitchell (Freshman) earned honors following the victory over South Carolina.
In the win over UAB, senior QB Stetson Bennett (Offensive Player) garnered an SEC honor. Senior S Christopher Smith (Defensive Player) and senior N Jordan Davis (Defensive Lineman) collected a pair of conference accolades after the season-opening victory over No. 3 Clemson.
Wyatt, a native of Decatur, Ga., posted a team-high six stops, including 1.5 sacks, and forced a fumble during Georgia's top-10 win over the Razorbacks. His forced fumble came on an Arkansas drive that finished with a missed field goal. Wyatt was the centerpiece of a defensive front that allowed only 162 total yards and just nine first downs as the Bulldogs pushed their start to 5-0.
The No. 2 Bulldogs (5-0, 3-0 SEC) travel to Auburn, Ala., to play No. 18 Auburn (4-1, 1-0) on Saturday. CBS will televise the matchup at 3:30 p.m. ET.
---
MTENNIS: Philip Henning, Hamish Stewart Knock off No. 1 Seed at ITA All-American
The Georgia men's tennis duo of Philip Henning and Hamish Stewart posted a win over the No. 1 seeded doubles team to open the 2021 Intercollegiate Tennis Association All-American Championships.
The Bulldogs earned the victory over the top seed by downing TCU's Juan Carlos Aguilar and Sander Jong, 6-4, 7-5, before the Georgia tandem ousted Pepperdine's Daniel De Jonge and Eric Hadigian, 6-4, 6-3.
Georgia senior Blake Croyder won his qualifying singles match in 6-2, 6-4 fashion against Princeton's Thomas Bosanic. Croyder — who is vying for a spot in the main draw — will now play Siem Woldeab from Texas on Tuesday.
---
GYM: 2022 Schedule Announced
The Georgia gymnastics team and head coach Courtney Kupets Carter have announced the 2022 schedule.
After the challenges that COVID-19 brought to the 2021 season, the GymDogs are preparing strong for a successful 2022. The experience of the returning GymDogs is the most in Kupets Carter's tenure at the helm, making it a season you don't want to miss.


2022 Gymnastics Schedule
12/11- First Look
1/7- at Michigan
1/14- at Kentucky
1/17- Iowa
1/21- Florida
1/28- LSU
2/11- at Alabama
2/18- Auburn
2/25- at Arkansas
3/4- Missouri
3/5- at Elevate the Stage
3/12- North Carolina
3/19- SEC Championship- Birmingham, Ala.
3/31-4/2- NCAA Regionals
4/15-16- NCAA National Finals
---
Jump To Comments