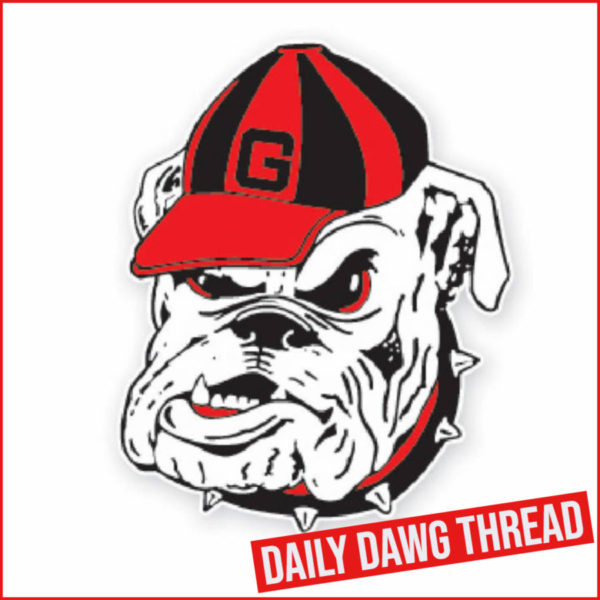 ---
MBB: Two TV dates, Non-Conference Tip Times Added
Georgia's games against Georgia Tech and Memphis will be televised on the SEC Network, and the Bulldogs' game times for remaining non-conference home dates have been set.
The Bulldogs and Tech will meet at 9:00 p.m. on Friday, Nov. 19, and will take on Memphis at 7:15 p.m. on Wednesday, Dec. 1 at 7:15 p.m. Both games will air on the SEC Network.
Georgia's other nine home outings will be available on SEC Network + in HD quality.
Eight outings all will tip at 7:00 p.m. That includes an exhibition against Morehouse on Friday, Nov. 5 and regular-season contests versus FIU on Tuesday, Nov. 9; S.C. State on Tuesday, Nov. 16; Jacksonville on Tuesday, Dec. 7; George Mason on Saturday, Dec. 18; Western Carolina on Monday, Dec. 20; East Tennessee State on Wednesday, Dec. 22; and Gardner-Webb on Wednesday, Dec. 29.
Rounding out the slate is a 4:00 p.m. matchup with Wofford on Sunday, Nov. 28.
With that, all but three of the Bulldogs' game times are now set. Still to be determined are Georgia's games at Cincinnati on Saturday, Nov. 13; versus Vanderbilt in Athens on Saturday, Jan. 15; and against Florida in Athens on Saturday, Feb. 26. The contest between the Bulldogs and Gators will begin at either noon or 4:00 p.m.
---
BASEBALL: UGA takes on Western Carolina Sunday, Florida in Jax October 29
Georgia welcomes Western Carolina to Foley Field Sunday at 2 p.m. for an exhibition game. Admission will be free and open to the public.
Fans will be able to bring in food, water, and soft drinks as the concession stands will not be open.
Georgia plans to utilize most of its pitching staff. In fact, the Bulldogs are expected to employ 11 on the day. Junior ace right-hander Jonathan Cannon will start for the Bulldogs. Cannon along with junior Dylan Ross, sophomore Jaden Woods, sophomore Liam Sullivan, and freshman Coleman Willis are slated to throw two innings apiece with a handful of relievers scheduled to each work an inning as well.
Fall practice for the Bulldogs began in mid-September. During the fall, the NCAA allows teams to play two exhibitions against other college squads plus a third against an international team. On Sept. 28, Georgia dispatched the Ontario (Canada) Nationals 18-1 at Foley Field. Seven Bulldogs combined on a three-hitter with 15 strikeouts while graduate shortstop Cole Tate had three hits including a home run and four RBI to pace the offense.
The Bulldogs are in their ninth year under Ike Cousins head baseball coach Scott Stricklin. The Bulldog roster features 29 returning lettermen, 14 newcomers, and four players that were redshirted last year. Georgia's incoming recruiting class has been ranked as high as 15th nationally. The Bulldogs posted a 31-25 mark in 2021. The Catamounts, coached by Bobby Moranda, went 28-21 last year.
Georgia will conclude fall workouts with an exhibition against the University of Florida on Oct. 29 in Jacksonville. First pitch at 121 Financial Ballpark (home of the Jacksonville Jumbo Shrimp, the Triple-A affiliate of the Miami Marlins) will be at 6:30 p.m. Tickets for the Florida exhibition are $15 – buy HERE.
---
---
Mikayla Coombs selected as vice chair of the 2021 SEC WBB Leadership Council
Georgia Lady Bulldog basketball senior Mikayla Coombs has been selected to serve as vice chair of the 2021 Southeastern Conference Women's Basketball Leadership Council, the league office announced Thursday.
The council consists of one female representative and one male representative from each of the SEC's 14 institutions.
Coombs — a native of Buford, Ga. — was elected by her peers to serve in this role. As one of four officers, she will participate in various meetings throughout the year to provide feedback to Athletics Directors, Senior Woman Administrators and Faculty Athletics Representatives.
"Mikayla is exceptional," head coach Joni Taylor said. "For her peers to vote her into this position speaks volumes of her character and leadership abilities. Mikayla is thoughtful and insightful. She has made such an impact on our program during her time here, and I have no doubt she will be a huge asset in this role with the SEC Leadership Council. We are so proud of Mikayla!"
This past April, Coombs was appointed as the lone student-athlete representative on the NCAA's Division I competition committee, where she serves as a leading voice on various topics surrounding women's basketball.
Coombs graduated with a degree in sport management from the University of Georgia and is currently pursuing a master's in the same program. She was named a UGA Presidential Scholar in 2020, has placed on the Athletic Director's Honor Roll three times and made the Dean's List in 2021.
---
Jump To Comments