Today's Contents – Click to Read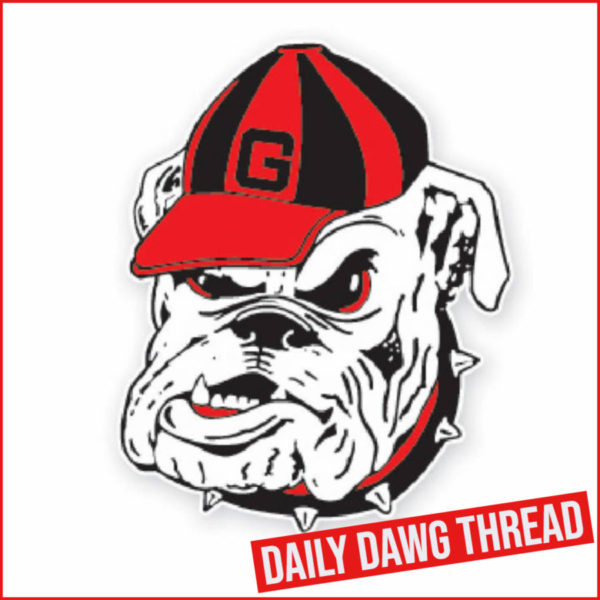 ---
Dawgs Earn Five Singles Wins at Bulldog Invite
The Georgia men's tennis team started this weekend's Bulldawg Invitational in strong fashion Friday, winning all five of its singles matches on the first day of the three-day event at the Dan Magill Tennis Complex.
With matches played at Henry Feild Stadium, the McWhorter Courts and in the Lindsey Hopkins Indoor Courts, it was a full day of tennis featuring players from a dozen schools, After going 5-0 in singles, the Bulldogs went 2-1 in doubles on Day 1. The event resumes with doubles play Saturday morning at 9 a.m.
The Bulldogs' Erik Grevelius picked up the first win of the morning. The junior defeated Alejandro Quiles of Dartmouth, 6-1, 6-3. Not long after, redshirt freshman Thomas Paulsell, who went 3-0 in singles play during the Southern Intercollegiate Championships last month, breezed past Ole Miss' Lukas Engelhardt, 6-1, 6-3.
For Bulldog freshman Miguel Perez Peña, earning his first win of the weekend took a lot more work. Facing Georgia Tech's Pablo Schedlcher, each set was a grind and Perez Peña prevailed 7-6 (5), 4-6, 7-6 (4). In the deciding tiebreaker, Perez Peña went up 2-0 after a forehand miss by Schedlcher, jumped out to a 4-1 advantage, and closed out the win soon after.
Senior Britton Johnston made the Bulldogs 4-0 in singles with a hard-fought win of his own, knocking off Dartmouth's Andy Ilie, 6-4, 7-6 (1). Freshman Mathis Debru made it a clean Georgia sweep, winning a marathon match against UNC Wilmington's Daniel Ozemoy, 7-6 (4), 2-6. 7-6 (4). Georgia singles players won all five of the tiebreakers that they played Friday.
Georgia suffered its first defeat of the day during doubles play, when the Auburn duo of Jan Galka and Will Nolan held off the Bulldog pair of Paulsell and Grevelius, 8-5. Meanwhile, Georgia topped Georgia Tech again when Perez Peña and Johnston beat the Yellow Jacket par of Angel Guerrero and Schedlcher, 8-5. In the final Bulldog match of the day, Debru partnered with Auburn's Spencer Gray, and the thrown-together pair edged Miami's Oren Vasser/Juan Martin Jalif, 8-6, with Debru serving out the match for the win.
Today's Contents – Click to Read
---
Jump To Comments