Today's Contents – Click to Read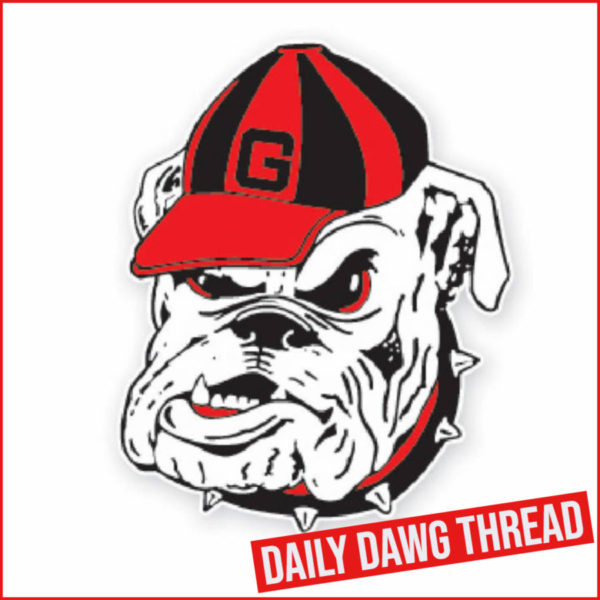 ---
Video: Mark Stoops' Monday Presser
Today's Contents – Click to Read
---
WGOLF: Bulldogs Lead By 3 At Medinah
The No. 20-ranked Georgia women's golf team worked its way to the top of the leaderboard at the Illini Invitational on Monday when play was suspended due to the weather midway through the second round. Georgia's 14-under tally gives the Bulldogs a three-stroke lead when play resumes at Medinah Country Club.
The remainder of the second round will begin at 9:30 a.m. on Tuesday, with each Georgia golfers having seven holes left to complete. The third round will begin immediately thereafter.
"We played really well today, maybe even better than the score indicates because of the rain and wind this afternoon," head coach Josh Brewer said. "We got off to a good start, which we needed to do. We've gotten off to slow starts and then round two has been our round. It may not look like it on paper, but this afternoon may be our best round of the year so far considering the conditions."
Sophomore Isabella Holpfer is tied for second place individually and leads a quartet of Bulldogs in the top 12. Holpfer is 6-under through 29 holes, a shot behind LSU's Carla Tejedo Mulet. Jenny Bae, Caterina Don and Jo Hua Hung all are tied for 12th at 2-under. In addition, Caroline Craig is tied for 28th at even-par, and Zoë Walker, who is competing individually, is at 5-over.
Georgia carded a 6-under 282 in the morning round, with all four of the Bulldogs' counting scores being under-par efforts. Don and Holpfer both signed for 2-under 70s, while Bae and Hung inked matching 1-under 71s.
Holpfer was 4-under through 11 holes of the second round when play was halted. That led Georgia to an 8-under team tally in the second loop to that point, with Craig at 2-under and Bae and Hung both at 1-under.
Overall, all five golfers in the Bulldogs' lineup will begin Tuesday at par-or-better.
Today's Contents – Click to Read
---
Jump To Comments