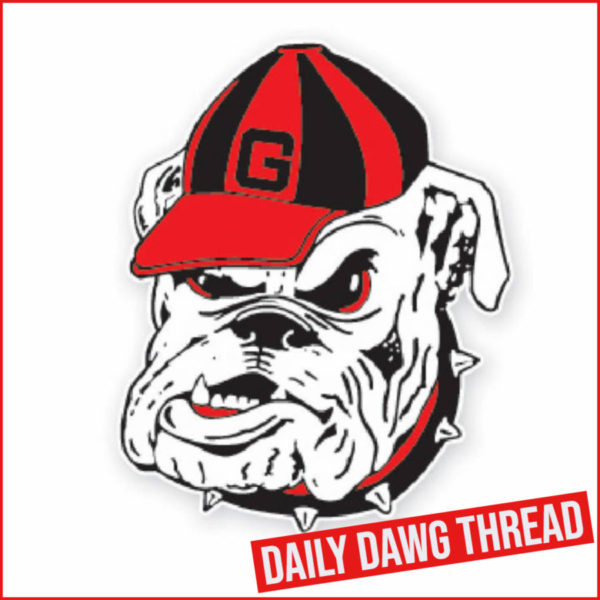 ---
David Pollack, Rece Davis, Laura Rutledge and Tim Tebow Preview The Kentucky Game
---
WTEN: Dawgs Racking Up Wins at ITA Regionals
Georgia won three doubles matches and five Bulldogs notched singles wins on day two of the ITA Southeast Regional. In total, the Bulldogs accumulated 12 wins – nine singles and three doubles.
Graduate Morgan Coppoc, senior Meg Kowalski, juniors Ania Hertel and Lea Ma, and freshman Mell Reasco all notched first-round victories on Friday, Oct. 15. Four Bulldogs won in straight sets. No. 15 Kowalski defeated Georgia State's Angel Carney, 6-4, 6-2, while No. 19 Ma topped South Florida's Amelie Boy, 6-2 6-2. No. 66 Coppoc beat Alanna Di Francesco of Stetson, 6-3, 6-3, while Hertel defeated Martina Kudelova of Florida Atlantic, 7-5, 6-1. 
Reasco took on Georgia Tech's Kate Sharabura in a thrilling three-set match. The freshman triumphed over the in-state rival, 6-4, 4-6, 6-3.
Coppoc, Hertel, Kowalski, and Reasco built on their morning momentum and won their round of 32 matches, again in straight sets. Kowalski defeated South Florida's Grace Schumacher, 6-2, 6-0, while Coppoc took care of Florida's Sydney Berlin, 6-3, 6-3. Reasco also topped a Gator, beating Bente Spee 7-5, 6-3, while Hertel won, 6-2, 6-3, over Central Florida's Nandini Sharma.
Ma dropped a back-and-forth match in the third set to Central Florida's Marie Mattel, 6-4, 1-6, 6-3. Senior Alee Clayton and freshman Guillermina Grant both fell in the Round of 64.
In doubles, three of the four Georgia teams won. No. 42 Coppoc and Reasco defeated Kennesaw State's tandem of Lee and Taddia, 8-3. No. 50 Hertel and Grant beat South Florida's duo of Boy and Berry, 8-3. The team of Kowalski and Nirundorn topped Kennesaw State's pairing of Dean and Muzik, 8-7(3) in an exciting eight-game pro-set tiebreaker. The tandem of Clayton and Ma fell to North Florida's No. 33 Gulihur and Melilo 8-6.

ITA Southeast Regional
Singles
Round of 64
#15 Meg Kowalski (Georgia) def. Angel Carney (Georgia State) 6-4, 6-2
#19 Lea Ma (Georgia) def. Amelie Boy (USF) 6-2 6-2
#66 Morgan Coppoc (Georgia) def. Alanna Di Francesco (Stetson) 6-3, 6-3
Mell Reasco (Georgia) def. Kate Sharabura (Georgia Tech) 6-4, 4-6, 6-3
Ania Hertel (Georgia) def. Martina Kudelova (FAU) 7-5, 6-1
Kamila Umarova (FIU) def. Guillermina Grant (Georgia) 7-6(4) 6-7(5) 6-2
Isabel Oliveira (North Florida) def. Alee Clayton (Georgia) 5-7, 6-2, 7-6(3)
Round of 32
#15 Meg Kowalski (Georgia) def. Grace Schumacher (USF) 6-2, 6-0
#66 Morgan Coppoc (Georgia) def. Sydney Berlin (Florida) 6-3, 6-3
Mell Reasco (Georgia) def. Bente Spee (Florida) 7-5, 6-3
Ania Hertel (Georgia) def. Nandini Sharma (UCF) 6-2, 6-3
Marie Mattel (UCF) def. Lea Ma (Georgia) 6-4, 1-6, 6-3

Doubles
Round of 16
Kowalski/Nirundorn (Georgia) def. Dean/Muzik (Kennesaw State) 8-7(3)
#50 Hertel/Grant (Georgia) def. Boy/Berry (USF) 8-3
#42 Coppoc/Reasco (Georgia) def. Lee/Taddia (Kennesaw State) 8-3
#33 Gulihur/Melilo (North Florida) def. Clayton /Ma (Georgia) 8-6
---
MTENNIS: Dawgs Get Verbal Commitment From Nations #3 Recruit
---
Jump To Comments