Today's Contents – Click to Read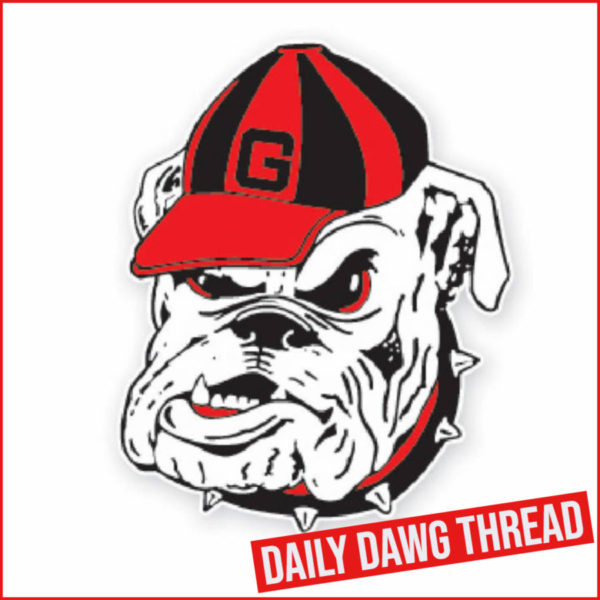 ---
Photos: Georgia vs. Kentucky
Watch a fullscreen slideshow
HERE
.
Click
HERE
for our mobile photo app.
These photos can be viewed, downloaded
HERE
.
Today's Contents – Click to Read
---
WTEN: Hertel Highlights Big Day for the Bulldogs
The tandem of Morgan Coppoc and Mell Reasco advance to the semifinals, while three Bulldogs find their way to the quarterfinals of the main draw at the ITA Southeast Regional.
Senior Meg Kowalski, junior Ania Hertel, and freshman Reasco all notched singles wins on Saturday, Oct. 16. No. 15 Kowalski defeated Georgia Tech's Kylie Bilchev, 2-6, 6-4, 6-1 in a thrilling three-set match. Hertel also found herself in an exhilarating three-setter. The Warsaw, Poland native, triumphed over Miami's No. 16 Isabella Pfennig, 4-6, 6-1, 6-2.
Reasco, the nation's number four freshman/newcomer, continued to build on her collegiate resume. She topped Andreea Velcea of FIU in straight sets, 6-3, 7-5.
No. 66 Coppoc fell to Florida State's No. 125 Petra Hule in straight sets, 6-2 6-4.
In doubles play, No. 42 Coppoc and Reasco added two wins to the win column. The pair defeated Florida State's Arkadianou and Jacobs, 8-4 in the Round of 16, and beat Umarova and Kabbaj of FIU in a tight match, 8-6.
No. 50 Hertel and Guillermina Grant squared off against Central Florida's Mattel and Sharma. The duo fought hard but lost 8-7(5) in an eight-game pro-set tiebreaker. The team of Kowalski and Mai Nirundorn also fell in the Round of 16. Florida's Briggs and Zein won, 8-2.
ITA Southeast Regional
Singles
Round of 16
#15 Meg Kowalski (Georgia) def. Kylie Bilchev (Georgia Tech) 2-6, 6-4, 6-1
Mell Reasco (Georgia) def. Andreea Velcea (FIU) 6-3, 7-5
Ania Hertel (Georgia) def. #16 Isabella Pfennig (Miami) 4-6, 6-1, 6-2
#125 Petra Hule (Florida State) def. #66 Morgan Coppoc (Georgia) 6-2 6-4
Doubles
Round of 16
#42 Coppoc/Reasco (Georgia) def. Arkadianou/Jacobs (Florida State) 8-4
Briggs/Zein (Florida) def. Kowalski/Nirundorn (Georgia) 8-2
Mattel/Sharma (UCF) def. #50 Hertel/Grant (Georgia) 8-7(5)
Quarterfinals
#42 Coppoc/Reasco (Georgia) def. Umarova/Kabbaj (FIU) 8-6
Today's Contents – Click to Read
---
Jump To Comments