Today's Contents – Click to Read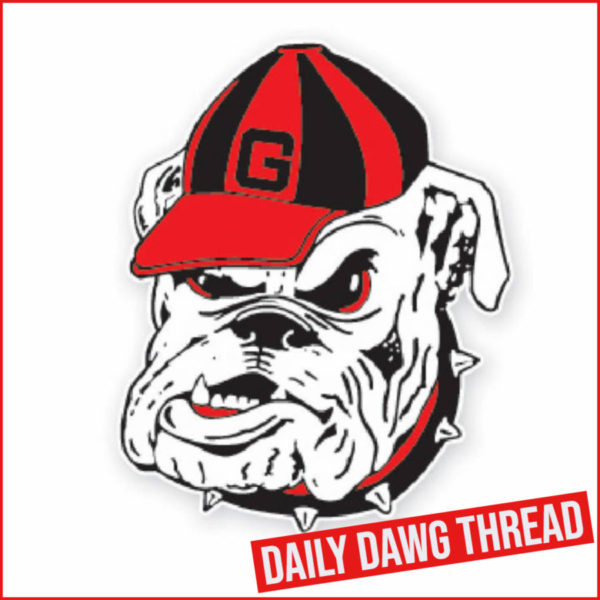 ---
BASEBALL: Dawgs Defeat UAB in Exhibition
The Georgia Bulldog baseball team defeated UAB 18-6 in a planned 14-inning exhibition Sunday at Foley Field.

The Bulldogs tallied 24 hits, including six home runs as UAB employed 14 pitchers on the day. Georgia got 10 pitchers work with the final five combining to blank the Blazers over the last seven innings.

"We're going to be a very good offensive club," said Georgia's Ike Cousins head baseball coach Scott Stricklin. "There's a lot of tough outs in our lineup. It's been hard on our pitchers during our scrimmages. The guys have been very competitive at the plate, and that showed up again today. Also, I thought our pitching was good as we only walked two guys in 14 innings. We played very clean too."

After two outs in the first, Georgia exploded for seven runs on six hits. The rally began with a walk to junior Corey Collins and a base hit by junior Parks Harber. Blazer starter Brooks Walton then surrendered a two-run single to sophomore Cole Wagner and a two-run triple to junior Fernando Gonzalez. Then, graduate William David smashed a two-run home run for a 6-0 lead. A solo shot by junior Sebastian Murillo capped the scoring. 

UAB got on the scoreboard with a run in the top of the second on a two-out, RBI-double by senior designated hitter Brandon Willoughby. In the third, Georgia got the run back courtesy of a solo home run by Harber. David collected his third RBI on the afternoon with a two-out, run-scoring double to push Georgia's lead to 9-1. In the fourth, the Blazers cut the deficit to 9-4, getting a sacrifice fly from freshman Christian Hall and a two-run shot from junior Brayton Brown. 

Georgia answered in its half of the frame as graduate Ben Anderson singled and scored on a double by graduate Connor Tate that rolled all the way to the left field wall to put the Bulldogs up 10-4. In the fifth, a two-out flare single by Blazer second baseman John Mark Mullins scored Berry to make it 10-5. 

Georgia had another two-out outburst in the fifth. Murillo blasted a two-run opposite field home run and Collins delivered a two-run single for a 14-5 advantage. Redshirt freshman outfielder Charlie Condon joined the home run parade with a leadoff shot to centerfield in the sixth for a 15-5 lead. Blazer shortstop Gavin Lewis Junior poked a two-out RBI single in the seventh to make it 15-6.

Junior left-hander Luke Wagner started for the Bulldogs and went two innings followed by graduate Kyle Greenler and redshirt junior Charlie Goldstein both for an inning. Freshman right-hander Matthew Hoskins provided the next two innings while graduate Dalton Rhadans went one inning. Freshman right-hander Leighton Finley started the eighth for the Bulldogs and tossed two scoreless frames, and he would combine with freshman Kolten Smith, freshman Blake Gillespie, senior Pace Mercer and redshirt freshman DJ Radtke to shut out the Blazers over the final seven innings on just three hits with six strikeouts.

In the eighth, sophomore Dwight Allen II crushed a 1-1 offering over the wall in left field to put the Bulldogs in front 16-6. Condon started the ninth with a base hit, took third on a ground-rule double by Josh Stinson and scored on a groundout by Murillo for a 17-6 lead. Allen collected another RBI with a groundout in the 12th to make it 18-6.

The Bulldogs continue fall workouts next week including the annual Red versus Black World Series where the team will split into two squads. 
Game one at Foley Field will be Friday at 4 p.m. Game two will be Saturday at 2 p.m., and game three is slated for Sunday at noon.
Today's Contents – Click to Read
---
Jump To Comments