Today's Contents – Click to Read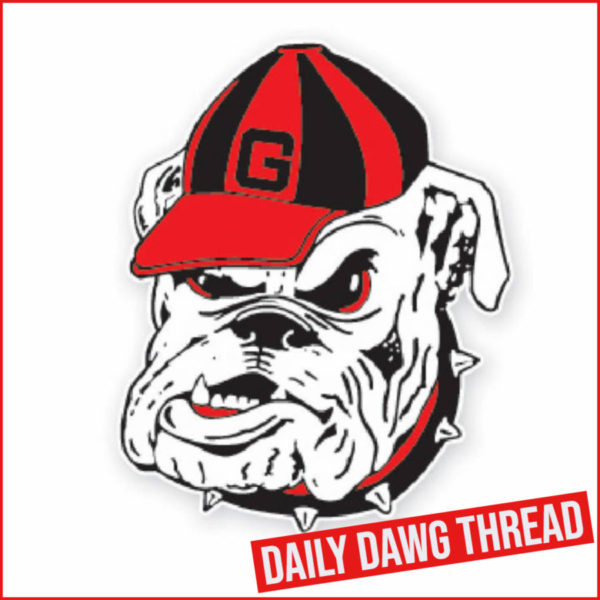 ---
Review: Bulldogs in the Majors
Georgia had three former Bulldogs in the Major League this season in shortstop Kyle Farmer (Cincinnati Reds), All-Star first baseman Jared Walsh (Los Angeles Angels), and pitcher Alex Wood (San Francisco Giants).
KYLE FARMER
After proving his versatility in the Majors with the Los Angeles Dodgers and most recently with the Reds, Farmer earned the starting shortstop job this year. His .988 fielding percentage ranked second among shortstops in Major League Baseball with just five errors in 121 games. In fact, Farmer's fielding percentage at shortstop tied Reds great Barry Larkin's career-best mark set in 2004.
        Farmer set career highs in games played, hits, doubles, triples, home runs, and RBI. He batted .263 with 16 home runs and 63 RBI. Along with playing shortstop, Farmer saw time at first base, second base, third base, and left field, appearing in 147 games, the most action in his five-year career in the Majors.
Farmer was playing on a one-year contract, and following the World Series, he will be eligible for arbitration for the first time in his career.
        Here are a couple of memorable highlights by Farmer this season who also became a father for the first time!
1st Career Grand Slam
Memorable Catch With Backstory – Click HERE
---
JARED WALSH
Walsh, who was selected to the All-Star team this year, batted .277 with 29 home runs and 98 RBI in 144 games. He registered a .995 fielding percentage in 128 games including 119 starts. Walsh finished third in fielding among American League first baseman. Also, he saw action in 18 games in right field. In late May, the Angels released future Hall of Famer Albert Pujols, making Walsh the everyday first baseman.
In the All-Star game, he made his first Major League appearance in left field and made a sliding catch in the eighth inning that helped the America League preserve its lead in a 5-2 win at Coors Field in Colorado.
Walsh's performance as an everyday player bodes well for his future. The Angels leaned on him with the injuries to stars Mike Trout and Anthony Rendon. He would've gotten even more national attention this year but justifiably was overshadowed by the historic season produced by Shohei Ohtani, who was a modern version of Babe Ruth. Ohtani batted .257 with 46 home runs, 100 RBI, 26 stolen bases plus went 9-2 with 3.18 ERA in 23 starts. In 130.1 innings pitched, he tallied 156 strikeouts.
        Due to Major League service time, Walsh is not arbitration-eligible until 2023 and is under team-control through the 2025 season. Walsh made his MLB debut in May of 2019.
Here are a couple memorable highlights by Walsh this season.
All-Star Catch – Click HERE
Grand Slam At Yankee Stadium – Click HERE
---
ALEX WOOD
Wood made 26 starts for the Giants who posted the best record during the 2021 regular season at 107-54. He went 10-4 with a 3.83 ERA to help the Giants capture their first National League West title in nine years. In 138.2 innings, Wood tallied 152 strikeouts and 39 walks.
        In the National League Division Series, Wood started game three and provided 4.2 scoreless innings, matching up against one of the Los Angeles Dodger aces in Max Scherzer. Wood allowed just a pair of hits with two walks and four strikeouts in a game that the Giants won 1-0. This came after San Francisco had dropped game two of the series. In fact, the Giants improved to 13-1 in games that Wood started after they had lost a contest. In 21 postseason appearances, Wood now owns a 3.11 ERA.
Overall, Wood has pitched in the Majors for nine years and appeared in 214 games with 164 starts. He is 63-48 with a 3.50 ERA. In 2017, he earned All-Star honors and finished 16-3 with a 2.72 ERA in 25 starts.
The Giants signed him this past season to a one-year contract. Following the World Series, Wood will be a free agent and likely land a multi-year deal.
        Here are a couple memorable highlights by Wood this season.
7 Innings of One-Run Ball in Win Over St. Louis – Click HERE
NLDS Game 3 Start vs. Dodgers – Click HERE
Today's Contents – Click to Read
---
Jump To Comments