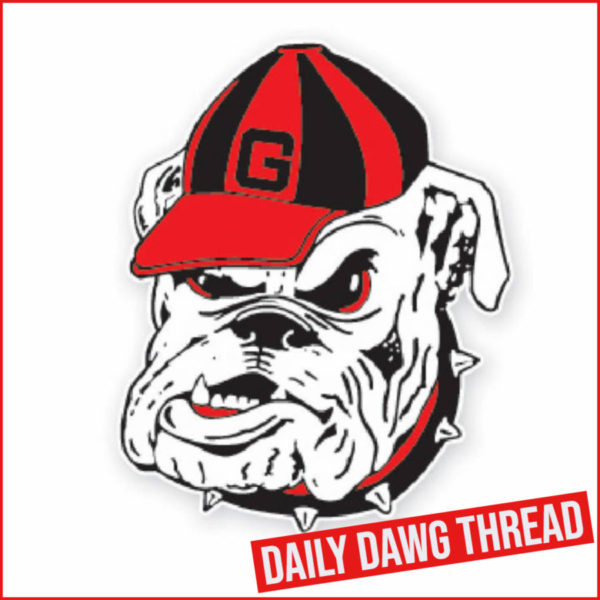 ---
BASEBALL: Dawgs vs. Dawgs – Fall World Series Begins Friday
The University of Georgia baseball team will begin the annual three-game Fall World Series Friday at Foley Field. First pitch is at 4 p.m., and admission is free.
The series continues Saturday at 2 p.m., and Sunday's game starts at noon. The series is open to the public. Fans will be able to bring in food, water and soft drinks as the concession stands will not be open.
The Bulldogs, led by Ike Cousins head baseball coach Scott Stricklin, have been split into two squads. The Red team will be coached by Scott Daeley with graduate outfielder Connor Tate serving as the captain. The Black squad will be coached by Brock Bennett and graduate outfielder Ben Anderson serving as the captain.
The pitching matchup for Friday's game will feature a pair of junior left-handers in Liam Sullivan and Jaden Woods. They did not pitch is last Sunday's 18-6 win over UAB. Sullivan made 12 starts last season and went 4-3 with a 4.62 ERA. He struck out 51 and walked 20 in 48.2 innings. Woods made 24 relief appearances and one start last year. He posted a 1-1 mark, three saves and a 4.80 ERA. In 54.1 innings, Woods fanned a team-high 80 batters and issued 33 walks. The starting pitchers for game two and three have not been announced.
"Last Sunday's exhibition against UAB was important especially for the younger guys to be in the spotlight and get used to playing somebody else," said Stricklin. "We're excited about them as we got to see a lot of our new arms. We showed there's a lot of tough outs in our lineup too, and we've got some depth. This weekend's series will get us ready for the Florida game and wrap up our fall."
Georgia's win over the Blazers came in a planned 14-inning exhibition. The Bulldogs will conclude fall workouts with an exhibition against the University of Florida on Oct. 28 in Jacksonville. First pitch at 121 Financial Ballpark (home of the Jacksonville Jumbo Shrimp, the Triple A affiliate of the Miami Marlins) will be at 6:30 p.m. Georgia will be the home team against Florida this year. Tickets for the Georgia-Florida baseball contest are $15 and are now on sale online via Ticketmaster at the following link: https://link.edgepilot.com/s/c8fe96b5/VymC3fxZNEWsmeogyNm1MQ?u=https://gado.gs/9ia
---
MTENNIS: UGA Wins Two on Opening Day of ITA Southeast Regional
The University of Georgia men's tennis team completed the first day of the Intercollegiate Tennis Association Southeast Regional Championships with wins from Filipe Costa in singles as well as Teodor Giusca and Thomas Paulsell in doubles at Florida State University's Scott Speicher Memorial Tennis Center on Thursday.
"It was great to see Filipe get his first win as a Bulldog," said associate head coach Jamie Hunt. "He has persevered and overcome so much and is now healthy and playing his best tennis. Teodor and Thomas pulled out a tough win in doubles. They dug themselves a little hole early on but raised their level and played well enough to win at the end. Miguel and Filipe put themselves in position to win but couldn't close it out, but did a lot of positive things in the match."
Redshirt freshman Costa managed to pick up his first victory in the Red and Black in the Secondary Singles Group Play. The transfer from Arizona State defeated Florida Gulf Coast's Carter Bradford in straight sets by a 6-3, 6-3 result. Costa will next play on Saturday at 10:30 a.m. against Harrison Kim of Georgia State.
Both doubles matches went the distance today, with each requiring a breaker to determine the winner.
Giusca and Paulsell managed to defeat North Florida's Matthew Carroll and Bruno Vietri, 8-7(7), and advance into the second round. The Georgia tandem's next opponent is No. 12 Dan Martin and Juan Martin Jalif of Miami, who received a first-round bye.
Costa and Miguel Perez Peña, however, were unable to win their contest, eventually falling to Georgia Southern's Pol Del Castillo and Judson Blair by an 8-7(5) result.
Trent Bryde and Philip Henning, the top-seed in the draw, earned a bye and will begin play against Central Florida's Emilio Sanchez and Cooper White, while No. 2 Blake Croyder and Britton Johnston's second round opponent is Edward Tymes and Diego Padhila of Georgia State. Both Bulldogs' opponents also won their matches in a breaker.
The first two rounds of the singles main draw will take place on Friday. Johnston, No. 5 Giusca and No. 9 Croyder will all play their first matches at 9 a.m., with No. 3 Bryde starting at 11 a.m before Paulsell and Perez Peña close out UGA's opening round singles matches at noon. The round of 32 matches will be played following the first round's completion tomorrow afternoon.
The doubles tournament are played in an eight-game pro set format, with no-ad scoring and a tiebreaker at 7-7 through the quarterfinals. The semifinals and finals will switch to a best-of-three sets, with a breaker in the third set if needed.
The main draw singles matches will be played in a best of three set format with no-ad scoring. The consolation draw will be played in the same way, with the added change of a 10-point breaker for the third set.
The event will run through Monday with the singles and doubles finals being played on its final day. Livestreaming of each match can be found on the track.tennis website. Georgia and Florida tie for the second-most seeded players in the singles main draw with three each.
---
WGOLF: UGA Ends 2022 Schedule at Stanford Intercollegiate
The Georgia women's golf team will complete the 2022 calendar portion of its schedule this weekend when the Bulldogs compete in the Stanford Intercollegiate. The tournament will be Georgia's fourth of the fall and the last event until next February.
The 18-team field competing Friday-Sunday at the Stanford Golf Course includes three top-10 and seven top-20 teams. Top-ranked Stanford headlines the competing schools, along with No. 7 Texas, No. 9 Virginia, No. 11 USC, No. 13 Arizona State, No. 16 Florida, No. 19 San Jose State, Baylor, Cal, Denver, Georgia, Iowa State, Miami (Fla.), Northwestern, Oregon State, San Diego State, UC Davis and Washington.
"I think it's a fun way to end the year," head coach Josh Brewer said. "It's probably not the easiest way since it's our hardest tournament of the fall. It's basically a Pac-12 Championship, and they add a few of the best schools from other conferences. It's an amazing challenge. We look forward to representing the SEC out there. There are also some schools that we don't see very often and haven't seen since last season's national championships."
---
Jump To Comments