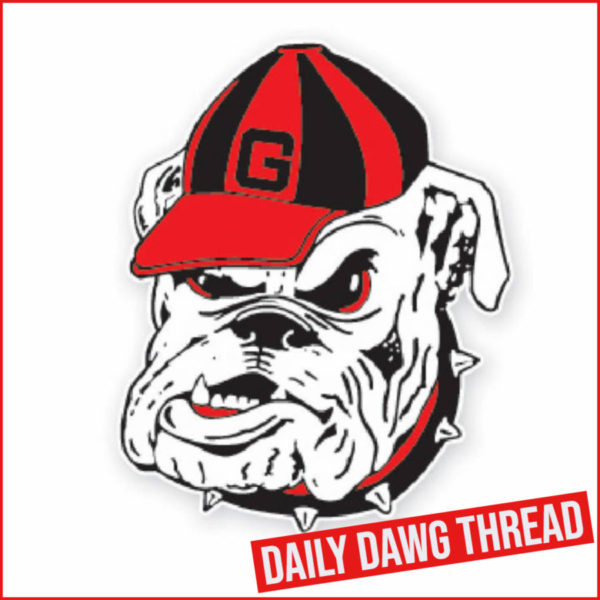 ---
BASEBALL: Black Team Takes Game One of Fall World Series
A two-out, three-run outburst in the first was enough for the Black team to post a 3-2 victory in game one of the Fall World Series Friday at Foley Field.
All five runs scored with two outs, and the teams combined for 20 hits in the seven-inning contest. Liam Sullivan started for the Black Team and went the first two innings. Then Kyle Greenler, DJ Radtke and Michael Polk combined to throw five innings of shutout relief with seven strikeouts for the win. Sullivan got the win while Polk threw one pitch in the seventh for a save.
The three-game series continues Saturday with first pitch at 2 p.m. Admission is free.
Game One Highlights
*Sophomore Cole Wagner (2-for-3, 2 RBI) put the Black team in front with a two-out, two-run double in the first.
*Graduate Will David (2-for-2, BB) gave the Black team a 3-0 lead in the first with a two-out, RBI-single.
*Junior Parks Harber smashed a solo home run for the Red team in the first that had an exit velocity of 106 miles per hour and traveled 414 feet per TrackMan.
*Senior RHP Nolan Crisp and junior LHPs Liam Sullivan and Jaden Woods made their fall debut.
*Sullivan struck out four of the final five batters he faced in going two innings.
*Woods notched a strikeout as the Black team left the bases loaded in the second and ended up tossing 2.1 scoreless innings with a walk and four strikeouts.
*Graduate shortstop Mason LaPlante made a sliding catch on a sinking liner for the final out of the third as the Red team left the bases loaded.
*Graduate Kyle Greenler pitched two scoreless innings, scattered four hits and struck out four.
*Redshirt junior Bryce Melear tossed three scoreless innings, allowed four hits and fanned three.
*With two outs in the sixth, freshman Leighton Finley (2-for-3, RBI) made it 3-2 with an RBI-single as junior Sebastian Murillo scored after reaching on a leadoff walk.
*In the sixth, junior Garrett Spikes picked up an outfield assist as he threw out freshman Jonathan Little trying to stretch a single into a double on a ball hit down the right field line.
*Senior Michael Polk threw one pitch for a save, retiring Harber with one on in the seventh.
---
Equestrian: Texas A&M at UGA Today
The University of Georgia equestrian team is back in action Saturday, October 22 as the No. 5 Bulldogs take on the No. 3 Aggies of Texas A&M at the UGA Equestrian Complex, starting at 11 a.m.
The Bulldogs sit at 1-1 after opening the season with a win against Baylor before falling to Auburn the following week. Bulldog riders have collected five Most Outstanding Performance Honors and Kendall Gill was named the SEC Horsemanship Rider of the Month for September.
The Aggies are 3-1 heading into the matchup with wins against South Carolina, Fresno State, and UC Davis.
Georgia is 22-10 against Texas A&M all-time with a 9-2 record at home.
Admission to the UGA Equestrian Complex is free and the first 75 fans will receive a t-shirt.
The first 250 fans will receive a ribbon and there will be pumpkin painting for kids!
---
MTENNIS: Dawgs Win Nine at ITA Southeast Regional Championships
The University of Georgia men's tennis team had a stellar outing on day two of the Intercollegiate Tennis Association Southeast Regional Championships. The team picked up nine individual wins between the singles and doubles main draw on Friday at Florida State University's Scott Speicher Memorial Tennis Center.
The Bulldogs have three athletes in the round of 16 in singles, No. 3 Trent Bryde, No. 9 Blake Croyder and No. 5 Teodor Giusca, and two doubles teams advancing to the third round of its field in No. 1 Bryde and Philip Henning as well as No. 2 Croyder and Britton Johnston.
"Very pleased with our play today," said head coach Manny Diaz. "In particular, I think our guys Trent and Teodor really were impressive today, and I'm hoping that they can build on their great day. We also had fantastic play by Blake, those three guys are certainly playing well. They'll have big challenges tomorrow, but they had a great day. Miguel Perez Peña lost a very close match to FSU's number one player and really, even in defeat, played a tremendous match. I was very impressed with him. Good win by Trent and Phillip Henning in doubles and Blake and Britton Johnston as well. Both teams look extremely good. They're playing with a lot of confidence and really showing great chemistry. We've got some big challenges tomorrow. It's going to be a lot of great tennis and we're proud of how we're playing right now."
The tournament's second day saw the first two rounds of singles and the round of 32 in doubles being played.
In singles, No. 3 Bryde, No. 5 Giusca, No. 9 Croyder and Johnston all won their round of 64 match.
Johnston, a senior, had an impressive first contest, picking up his first win of the fall season with a win over the field's 16-seed in Nacho Serra Sanchez of Miami. In three tight sets, Johnston prevailed and advanced to the second round after winning the first and third sets, both of which came down to breakers. Johnston could not overcome his round of 32 matchup, eventually falling to Stetson's Lucas Olivier.
The three-seeded Bulldogs in the draw managed to win their second-round challenges and will play on Saturday for a spot in the quarterfinals. No. 9 Croyder will play Togan Tokac of Florida at 11 a.m. ET, No. 5 Giusca will battle against Georgia Tech's No. 12 Keshav Chopra at 11:30 a.m. and No. 3 Bryde will take on No. 14 Jonah Braswell, also of Florida, at 11:30 a.m.
Both Thomas Paulsell and Perez Peña played their opponents tough in the round of 64 in singles but could not pull out wins. Paulsell lost a close three-setter against USF's Davide Tortora by a 3-6, 6-4, 7-6(10) score, and Perez Peña dropped a narrow two-set decision to the 2021 ITA Newcomer of the Year, FSU's No. 7 Antoine Cornut Chauvinc, in a 7-6(3), 6-4 result.
Paulsell and Perez Peña, both sophomores, move into the singles consolation draw, where they will play their next match on Saturday at 9 and 10 a.m., respectively.
The Bulldogs again played well in doubles and had two of the three in the draw win their match. No. 1 Bryde and Henning won their first tournament match against UCF's Emilio Sanchez and Cooper White, 8-4, after earning a first-round bye by being the field's top seed.
No. 2 Croyder and Johnston also advanced directly into the second round and received a bye. The tandem defeated Georiga State's Edward Tymes and Diego Padhila by an 8-2 score to claim their fourth-straight win together of the fall and stay undefeated so far.
Giusca and Paulsell battled in their second-round match against Miami's No. 12 Dan Martin and Juan Martin Jalif but came up just short, eventually falling by an 8-6 score. The pair now stands at 2-1 in the fall together.
No. 2 Croyder and Johnston will return to action together tomorrow at 4:30 p.m. against Casper Christensen and Martin Katz of Miami for a spot in the quarterfinals. No. 1 Bryde and Henning will begin just 30 minutes after, going against Max Damm and Magnus Johnson of Florida Gulf Coast at 5 p.m.
The doubles tournament is played in an eight-game pro set format, with no-ad scoring and a tiebreaker at 7-7 through the quarterfinals. The semifinals and finals will switch to a best-of-three sets, with a breaker in the third set if needed.
The main draw singles matches are be played in a best of three set format with no-ad scoring. The consolation draw will be played in the same way, with the added change of a 10-point breaker for the third set.
---
MSD/WSD: Georgia Faces Florida State in Outdoor Meet
The University of Georgia men's and women's swimming and diving teams continue their busy opening month of competition with an outdoors meet against Florida State Saturday afternoon at the Morcom Aquatics Center in Tallahassee, Florida.
Despite Florida State being a regular participant at multi-team events in Athens, Saturday's meet marks the first dual meet between the programs since 1991. The meet will not be streamed, but live updates will be available to paid subscribers on the MeetMobile app with diving scores available on DiveMeets.com.
In the initial CSCAA rankings announced last Thursday, the Georgia men's team was ranked seventh, while the women's team placed 15th. Florida State's men's team is ranked 21st with the women entering unranked.
The Georgia women (4-0, 1-0 SEC) look to remain unbeaten following dominant victories over Arizona State, Missouri, and Georgia Tech. In last Wednesday's short-course meters meet against the Yellow Jackets, the Bulldogs earned 12 victories, including two more for graduate Marie Schobel remained unbeaten this season in backstroke events. Senior Zoie Hartman also earned two wins, while junior Julianna Stephens and freshman Elizabeth Isakson picked up their first collegiate wins. At the diving well, junior Meghan Wenzel swept the springboard events.
The Georgia men (3-1, 1-0 SEC) also posted a decisive win last week in Atlanta, powered by three individual wins from junior Luca Urlando, who took the 200-meter IM by nearly four seconds. The Bulldogs' backstroke group continued their strong opening stretch, sweeping the top five spots in the 100 while sophomore Mitchell Norton won the 200. Junior Jake Magahey prevailed in both distance events, while divers Kevin Li, Rhett Hopkins, and Nolan Lewis all turned in Zone cuts.
---
Jump To Comments