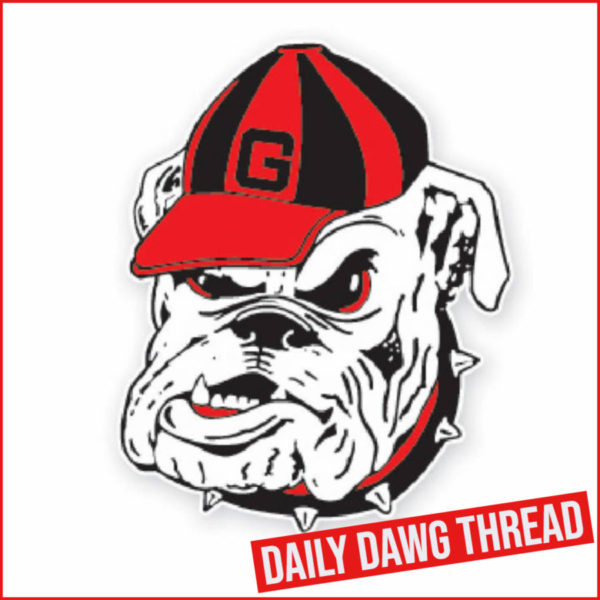 ---
BASEBALL: Red Team Takes Game One of Fall World Series
The Red team claimed game one of the Fall World Series with a 5-0 victory Friday at Foley Field.
Jaden Woods, Jake Poindexter and Nolan Crisp combined on a two-hit shutout of the Black squad while Connor Tate and Corey Collins collected two RBI apiece to pace the offense.
Game two of the series will be Saturday at 2 p.m. Admission is free.
Game 1 Highlights
*Graduate Connor Tate gave the Red squad a 2-0 lead with a two-run blast in the first.
*Sophomore Garrett Spikes smacked a leadoff double in the second, moved to third on a sacrifice bunt by sophomore Josh Stinson and scored on a wild pitch for a 3-0 advantage for the Red team.
*Sophomore Corey Collins delivered two-out, two-run double to make it 5-0 in the third for the Red squad.
*Sophomore Jaden Woods provided an excellent start with three scoreless innings and three strikeouts for the Red team.
*Sophomore Bryce Melear tossed three scoreless frames of relief with three strikeouts for the Black team.
*Freshman Jake Poindexter pitched three shutout frames with three strikeouts for the Red team.
*Freshman Chandler Marsh needed just 11 pitches for a scoreless inning with one strikeout.
*Junior Nolan Crisp pitched the final inning to preserve the Red Team's shutout.
---
WTENNIS: Dawgs Open Georgia Invitational with 8 Wins
Georgia tallied three doubles wins and five Bulldogs notched singles victories on Friday, Oct. 22, the opening day of the Georgia Invitational.
Graduate Morgan Coppoc, senior Meg Kowalski, junior Lea Ma, and freshmen Guillermina Grant and Mell Reasco all notched singles victories on day one. No. 15 Kowalski faced a top-25 opponent in Central Florida's No. 20 Valeriya Zeleva. Kowalski jumped to an early lead and carried the momentum en route to a 6-3, 6-2 victory. No. 19 Ma beat Central Florida's Jaleesa Leslie, 6-3, 6-1, and No. 66 Coppoc defeated Florida's Alicia Dudeney 7-5, 6-3, after overcoming a three-game deficit in the first set.
Grant defeated Princeton's Leena Benotto in straight sets, 7-6(5), 6-2, while Reasco continued to build on her freshman campaign by topping Princeton's Neha Velago in straight sets, 6-4, 6-3.
Alee Clayton dropped a back-and-forth match in the third set to Princeton's Nathalie Rodilosso 6-2, 4-6, 6-0, while Ania Hertel and Mai Nirundorn fell in straight sets.
In doubles, all four Georgia teams dropped their first match of the day, but the Bulldogs bounced back in session two. The freshmen duo of Grant and Reasco topped Florida's Dudeney and Spee, 8-6. The tandem of Clayton and Ma defeated Princeton's Bennetto and Hu, 8-6, while Kowalski and Nirundorn beat Princeton's Schrage and Velago, 8-3.
The Bulldogs will be back in action today at the Georgia Invitation. Doubles is set to begin at 9:00 a.m. ET with singles play to follow.
Doubles Session 1
Frayman/Joyce (PU) def. #42 Grant/Hertel (UGA) 8-6
Shvets/Rodilosso (PU) def. Coppoc/Ma (UGA) 8-6
Mattel/Sharma (UCF) def. Reasco/Kowalski (UGA) 8-6
Schrage/Velaga (PU) def. Clayton/Nirundorn (UGA) 8-7(3)
Doubles Session 2
Zeleva/Levashova (UCF) def. Hertel/Coppoc (UGA) 8-6
Grant/Reasco (UGA) def. Dudeney/Spee (UF) 8-6
Kowalski/Nirundorn (UGA) def. Schrage/Velago (PU) 8-3
Clayton/Ma (UGA) def. Bennetto/Hu (PU) 8-6
Singles Rotation 1
Daria Frayman (PU) def. Ania Hertel (UGA) 6-0, 6-1
#19 Lea Ma (UGA) def. Jaleesa Leslie (UCF) 6-3, 6-1
#15 Meg Kowalski (UGA) def. #20 Valeriya Zeleva (UCF) 6-3, 6-2
#66 Morgan Coppoc (UGA) def. Alicia Dudeney (UF) 7-5, 6-3
Singles Rotation 2
Mell Reasco (UGA) def. Neha Velaga (PU) 6-4, 6-3
Guillermina Grant (UGA) def. Leena Benotto (PU) 7-6(5), 6-2
Stephanie Schrage (PU) def. Mai Nirundorn (UGA) 6-2, 6-4
Nathalie Rodilosso (PU) def. Alee Clayton (UGA) 6-2, 4-6, 6-0
---
T&F: Alencar Pereira Wins Gold At U-23 South American Championships
Bulldog track and field senior Alencar Pereira won a gold medal in the hammer throw at the 2021 South American U-23 Championships in Ecuador recently.
Representing his home country of Brazil, Pereira lifted his sixth and final toss 69.81 meters/229 feet to top the nearest competitor by more than 20 feet. This is the eighth-longest throw in school history and is the second-longest performance of his life.
Pereira spent this first full year with the Bulldogs in 2020-21, scoring at the Southeastern Conference Outdoor Championships in the hammer and advancing to the NCAA Championships in the event. Pereira, who set Brazilian national records in the hammer and was the 2019 NJCAA national champion, also scored in the weight throw indoors for Georgia during his first season in red and black. He began his U.S. collegiate career at Barton Community College (Kan.) in 2019 before transferring to the University of Nebraska for a year.
The Bulldogs begin their 2022 indoor season at the Clemson Invitational on Jan. 14-15. The outdoor campaign is set to start on March 18-19 at the Yellow Jacket Invitational in Atlanta.
---
Jump To Comments