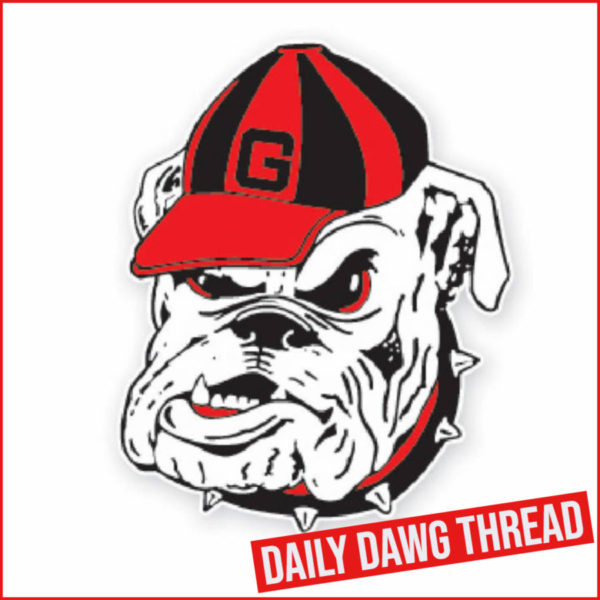 ---
Rugby: UGA vs. LSU Photo Gallery
Watch a fullscreen slideshow
HERE.
Today's Contents – Click to Read
---
BASEBALL: Black Team Clinches Fall World Series, Final Game Today
Freshman Matthew Hoskins smashed a grand slam off the batter's eye to lead the Black team to a 10-5 series-clinching victory in the Fall World Series Saturday at Foley Field.
Hoskins' blast was part of a six-run outburst that erased a 3-0 deficit in the second inning. Also, he took care of the final two frames with two strikeouts.
The three-game series concludes Sunday with first pitch at noon. Admission is free.
Game Two Highlights
.*Junior Garrett Spikes (2-for-3, 3 RBI) gave the Red team a 3-0 lead after smashing a three-run shot to right field that left the bat at 106 miles per hour and traveled 419 feet (TrackMan).
*Freshman Matthew Hoskins (1-for-2, 4 RBI) put the Black team ahead 6-2 after crushing a grand slam off the batter's eye to cap a six-run outburst. His blast featured an exit velocity of 110 miles per hour and went 438 feet (TrackMan). Also, he pitched the final two innings.
*Junior Corey Collins reached with a leadoff double to start a six-run second inning.
*Freshman Justin Thomas and graduate Mason LaPlante picked up an RBI each in the second.
*In the third, Will David's two-run double extended the Black team's lead to 8-3
*Freshman Jarvis Evans picked up a win for the Black team in a starting role. He pitched three innings and allowed three runs on four hits with no walks and six strikeouts.
*In the fifth, graduate Connor Tate's ground-rule RBI-double and junior Parks Harber's (2-for-4) RBI-single pulled the Red team back to within three at 8-5.
*Sophomore Cole Wagner (2-for-3) had an RBI-single put the Black team up 9-5 in the bottom of the fifth.
*Freshman Justin Thomas doubled and scored on a base hit by graduate Mason LaPlante (2-for-3, RBI) for a 10-5 edge in the sixth.
---
MSD/WSD: Dawgs Sweep Florida State
On a sunny day in the Florida panhandle, the University of Georgia men's and women's swimming and diving teams swept Florida State Saturday afternoon at the Morcom Aquatics Center.
In the women's competition, Georgia (5-0, 1-0 SEC) remained unbeaten with a 176-123 victory over Florida State. In the men's meet, the Bulldogs (4-1, 1-0 SEC) bested the Seminoles by a 179-121 margin.
Women – Georgia 176, Florida State 123
For the meet, Georgia tallied 11 victories, including the closing 400 freestyle relay as junior Sloane Reinstein, freshmen Emma Norton and Shea Furse, and sophomore Eboni McCarty prevailed with a time of 3:21.00. Earlier in the day, Reinstein took first in the 100 freestyle at 50.34, while fellow junior Julianna Stephens won in the 50 freestyle for the second-straight meet with a time of 23.24.
Graduate Marie Schobel remained unbeaten in the backstroke as she swept both events, dropping a B-cut of 1:55.26 in the 200. Seniors Jillian Barczyk and Zoie Hartman also earned a pair of wins, with Barczyk sweeping the distance events and Hartman taking first in the 100 breaststroke and 200 IM. Graduate Callie Dickinson finished first in the 200 freestyle with a time of 1:50.31.
In diving, junior Meghan Wenzel earned her fourth win of the year, posting a Zone cut of 309.30 on the 3-meter. On 1-meter, Wenzel finished second with a mark of 282.68, while freshman Hannah Stumpf placed fourth at 244.65.
Men – Georgia 179, Florida State 121
The Georgia men notched 10 victories in the meet, including a sweep of both relays. In the opening 200 medley relay, senior Bradley Dunham, freshman Kristian Pitshugin, junior Wesley Ng, and senior Dillon Downing posted a time of 1:25.94. Dunham, Ng, and Downing later joined junior Jake Magahey for a winning 400 freestyle relay of 2:56.94.
Magahey was victorious twice on the afternoon, winning the 200 freestyle with a B-cut of 1:35.68, followed by another win in the 500 freestyle at 4:22.93. Ng took first in the 100 butterfly, while graduate Andrew Abruzzo won the 200 butterfly with a B-cut of 1:45.78. Seniors Dillon Downing (50 freestyle – 19.84), Ian Grum (200 backstroke – 1:44.71), and Zach Hils (200 IM – 1:47.38) all earned wins, with Grum grabbing a B-cut. Finally, Pitshugin earned his first collegiate win in the 100 breaststroke with a B-cut of 53.58.
At the diving well, sophomore Rhett Hopkins placed second on the 1-meter with a score of 284.48, followed by fellow sophomore Nolan Lewis in third at 276.15. On 3-meter, graduate Kevin Li finished second with a mark of 317.55, with Lewis taking fourth at 273.45.
---
EQUESTRIAN: UGA Defeats No. 3 TAMU
The No. 5 Georgia equestrian team defeated No. 3 Texas A&M, 10-8, on a beautiful, sunny Saturday afternoon at the UGA Equestrian Complex.
Sophomore Jillian Stopperich and senior Ceci Bresch collected Most Outstanding Performer honors for their rides in Horsemanship and Flat, respectively.
"Today was a good day to be a Bulldog," head coach Meghan Boenig said. "I really appreciate the strength in which we started. We had really impressive, high scores, consistent scores on our Horsemanship event. It gave a bunch of confidence and allowed us to really push some things in all the other events. Great scores seen all around. I think seeing the consistency and the build and the willingness to risk is great. We know Texas A&M has a very strong and good competitive Reining squad, so we had to really come in there and continue to execute, and man, they kept challenging us. So, these are great things for us to continue to learn, certainly some places we will continue to clean up, but overall, I am just impressed with where we are going, where we have been building to and to hang on to an SEC competitor is always a good feeling."
---
Jump To Comments