Today's Contents – Click to Read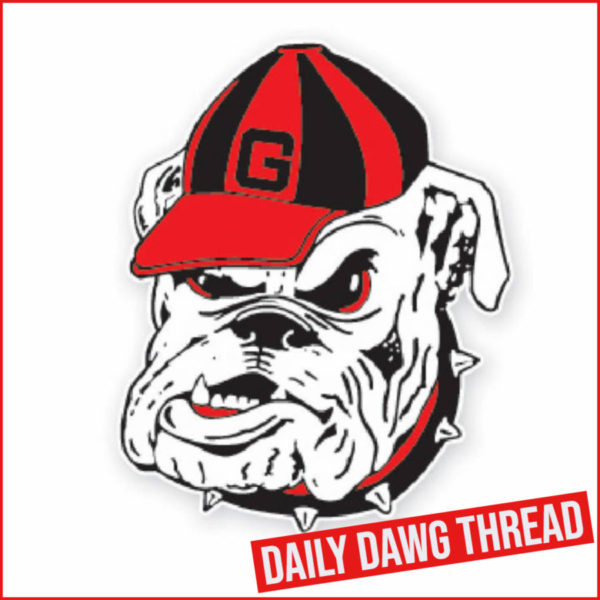 ---
MBB: Georgia Drops Exhibition To Charlotte
The Georgia Bulldogs dropped a 76-65 decision in a charitable exhibition at Charlotte on Sunday afternoon.
Jailyn Ingram led the Bulldogs with 19 points, while Jabri Abdur-Rahim added 12. Jahmir Young paced the Niners with 30 points.
"This was an invaluable experience to go on the road and play against a physically tough and aggressive team that you would not get in a home exhibition or even in a closed scrimmage," head coach Tom Crean said. "We were able to see that when we execute and play the way we have been practicing, we do well and also see what happens when we get away from it. I'm glad that we did it. I'm disappointed in the loss and I know the players are too but if we take advantage of what we learned in this, it will be well worth it."
Abdur-Rahim helped Georgia grab the game's first significant lead, scoring 10 points in a 16-7 surge that put the Bulldogs up 20-13 with 12:59 left in the first half. That margin eventually bulged to double digits twice, topping out at 29-18 following a pair of Jaxon Etter free throws.
Georgia remained on top until the Niners closed the period on a 15-3 run over the final 6:06. A bucket by Young gave Charlotte a 36-34 lead at the intermission, the Niners' first lead since 6-4. Charlotte opened the second stanza with a 7-0 spurt over the first 1:34 to quickly extend the lead to 43-34.
Charlotte's lead also topped out at 11, 51-40 at the 13:44 mark. Consecutive buckets from Etter, Kario Oquendo and Christian Wright trimmed that margin to five points just 78 seconds later, but the Bulldogs' rally stalled there.
Georgia pulled within four points with 3:23 remaining and gained possession down 66-61 with just under three minutes left but could not pull closer.
Georgia will play another exhibition game on Friday, Nov. 4, when the Bulldogs host Morehouse at Stegeman Coliseum at 7:00 p.m. The regular-season opener is set for Tuesday, Nov. 9 when Georgia hosts Florida International, also at 7:00 p.m. ET.
Today's Contents – Click to Read
---
MGOLF: Fall Schedule Concludes At Williams Cup
The Georgia men's golf team will conclude the fall portion of its schedule this week in the inaugural Williams Cup presented by STITCH Golf in Wilmington, N.C.
Lineup: Senior Trent Phillips; juniors Nicolas Cassidy and Connor Creasy; and freshmen Buck Brumlow and Maxwell Ford. Senior Will Kahlstorf will compete as an individual.
Field: Georgia, North Carolina, Houston, Indiana, Iowa, Louisville, Michigan State, NC State, UNCW, and Vanderbilt.
Schedule and format: Georgia and the other squads will play 36 holes on Monday and 18 holes on Tuesday. Georgia will be paired with North Carolina and Vanderbilt on Monday, which will open with an 8:30 a.m. shotgun start.
Rankings: No. 16 Bushnell Golfweek Coaches Poll; No. 22 Golfweek/Sagarin Rankings; No. 29 Golfstat.
Course: Eagle Point Golf Club (par 72, 7,364 yards).
Live Results: Golfstat will provide live scoring, pairings, and tee times.
Last Time: The Bulldogs won the consolation match of the SEC Match Play Presented By Jerry Pate by knocking off LSU at Shoal Creek Club in Birmingham, Ala. Cassidy and Brumlow each had three wins in the tournament, followed by Ford and junior Ben van Wyk with 2.5 each, and Phillips with two.
Coach Chris Haack Says: "It's been a good fall for our program. Every team has its own unique identity and chemistry, and we've used the early part of the schedule to establish those. We have had spirited qualifying rounds, meaning guys have had to be at their best daily to have a chance to be in the lineup. I like the way we are playing. Our guys have a lot of confidence. We're looking forward to another opportunity to compete."
News & Notes: The Williams Cup is named in honor of North Carolina's former men's basketball coach Roy Williams and his wife, Wanda …The Williams Cup medalist will receive an exemption to compete in the Korn Ferry Tour's Rex Hospital Open at TPC Wakefield Plantation in Raleigh, N.C., June 2-5, 2022 … Phillips is No. 14 in the latest PGA TOUR University presented by Velocity Global rankings. At season's end, Nos. 1-5 will receive Korn Ferry Tour membership and will be exempt into the final stage of the KFT Qualifying Tournament, while Nos. 6-15 will earn membership on a PGA TOUR international circuit and will be exempt into the second stage of the KFT Qualifying Tournament … Phillips is 32-for-32 in tournament appearances for the Bulldogs. … Cassidy is serving this year on Georgia's Diversity, Equity, and Inclusion Committee, while Kalhstorf and Creasy are on the Student-Athlete Advisory Committee.
On Deck: After the Williams Cup, the Bulldogs will compete next in the Southwestern Invitational in Westlake Village, Calif., Jan. 24-26, 2022.
Today's Contents – Click to Read
---
Jump To Comments