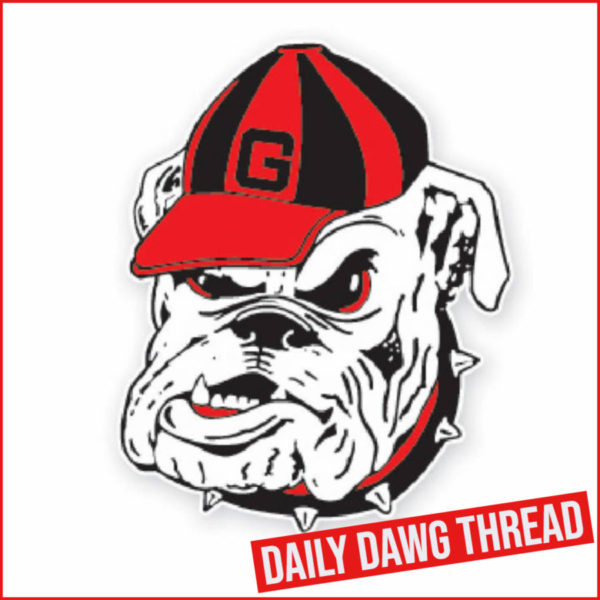 ---
---
Game Day Reminders for Fans Attending 2022 Chick-Fil-A Kickoff Games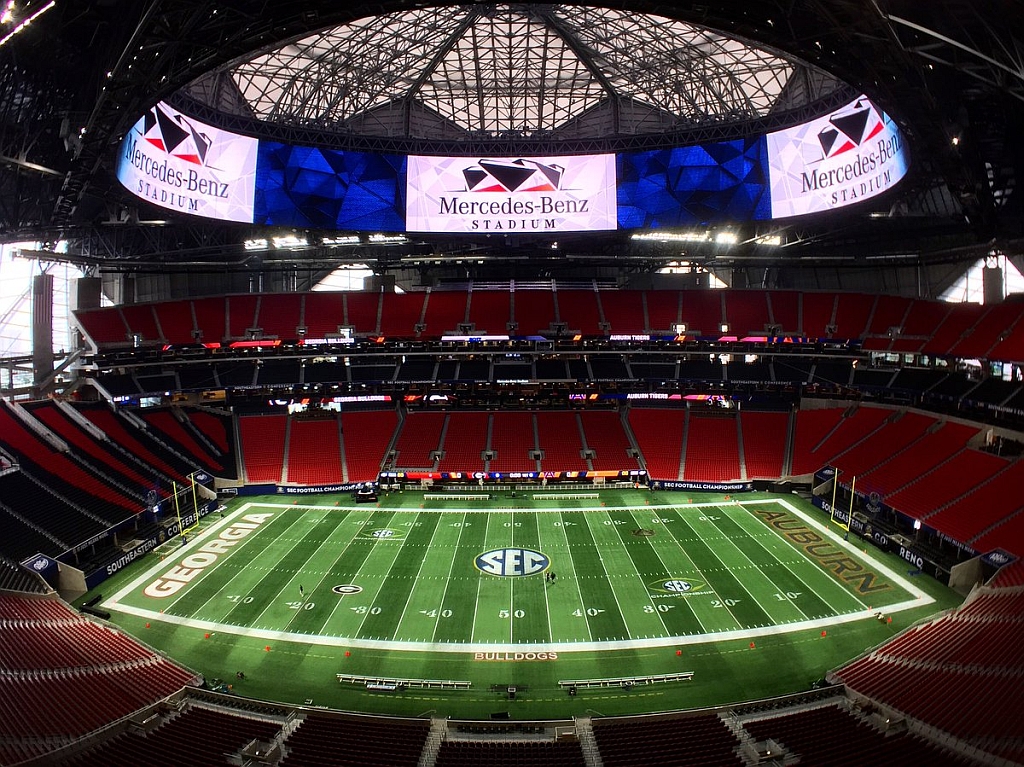 Fans attending the 2022 Chick-fil-A Kickoff Games in Atlanta during Labor Day weekend are encouraged to arrive early to Mercedes-Benz Stadium and are advised to be informed of the following game day reminders:
Cashless Stadium:
To speed transactions and shorten wait times, Mercedes-Benz Stadium is a cashless facility.
The venue no longer accepts cash inside the stadium, requiring payment with a card or mobile payment services such as Apple Pay.
In an effort to include everyone, fans without their own cards can visit any of the 10 kiosks that have been installed throughout the stadium where cash can be loaded onto prepaid debit cards with no transaction fee. Those cards then can be used for purchases inside the stadium. Balances remaining on the cards also can be spent anywhere VISA debit cards are accepted outside the stadium.
For more details on Mercedes-Benz Stadium's cashless policy, please visit: https://mercedesbenzstadium.com/card-mobile-payment
Mobile Ticketing:
Tickets must be downloaded to a mobile device for entry to Mercedes-Benz Stadium. There will not be any pdf or print at home options. Fans can log into their account via the Peach Bowl, Inc. app to access their order and present the ticket barcode at the gates.
For more details and a step-by-step process for downloading tickets to a mobile device, visit: https://chick-fil-akickoffgame.com/mobiletix

Clear Bag Policy:
In the interest of enhancing existing security measures at Mercedes-Benz Stadium, the Chick-fil-A Kickoff Game will strictly enforce a bag policy regulating the size and type of permissible bags.
Fans will be able to carry the following style and size bag, package, or container at Tailgate Town presented by PNC, stadium plaza areas, stadium gates or when approaching queue lines of for entry into the stadium:
Bags that are clear plastic, vinyl or PVC, and are no larger than 12" x 6" x 12"
Small clutch bags, with or without a handle or strap that do not exceed 4.5" x 6.5" (approximately the size of a hand)
An exception will be made for medically necessary items after proper inspection at a gate designated for this purpose
Bags will be monitored at secondary security perimeter locations set up around Mercedes-Benz Stadium and increased law enforcement and K-9 patrols will be prevalent throughout the area.
Items that are typically carried in diaper or baby bags must be carried in a clear bag that meets the standards of the bag policy.
Fans may still bring items such as binoculars and cameras, provided they are not in cases, as well as smart phones into Mercedes-Benz Stadium.
Guests with non-complying bags can store their items for a fee at one of the conveniently located bag check locations provided by The Mobile Locker Company outside of Mercedes-Benz Stadium. Bag valet stations will be available near Gate 2, as well as the Northside Drive sidewalk by The Home Depot Backyard.
The Mobile Locker Company will be available from two hours prior to kickoff and close 1.5 hours after the game concludes. Items must be retrieved from The Mobile Locker Company truck on the same day.
---
BASEBALL: UGA and Florida Will Meet in Annual Jax Exhibition
The University of Georgia baseball team will battle the University of Florida in the annual fall exhibition game in Jacksonville, Fla. on Friday, Oct. 28, it was announced on Thursday.
The exhibition matchup will be at 6:30 p.m. and played at 121 Financial Ballpark, home of the Jacksonville Jumbo Shrimp, the Triple-A affiliate of the Miami Marlins. Tickets will be $15 and are now on sale online via Ticketmaster at the following link: https://link.edgepilot.com/s/9c8cbe84/MmqqfoEUWEO-A7NaPxqqGg?u=https://gado.gs/9ia
The schools partnered with the City of Jacksonville, ASM-Global Jacksonville and 121 Financial Ballpark to add the exhibition to the weekend of activities surrounding the annual Georgia-Florida football game that will be played on Saturday, Oct. 29. The annual fall matchup will continue through at least 2023. The home team rotates each year, with the Bulldogs serving as such in 2022.
In the 2021 exhibition, the Bulldogs defeated the Gators 8-5 in front of a crowd of 2,436. In 2019, Florida posted a 5-3 victory before a crowd of 8,640 that also featured a post-game concert by country music star Brett Young and special guests. The 2020 game was canceled due the COVID-19 pandemic.
---
MTENNIS: Ethan Quinn and Jan Zielinski advance to 2nd round of US Open
Redshirt freshman Ethan Quinn and former Bulldog Jan Zielinski have advanced to the second round of the US Open in doubles on Thursday morning, with both wins coming in straight sets.
Quinn and partner Godsick defeated Basilashvili and Hach Verdugo by a 7-6(1), 6-4 result, while Zielinkski and Hugo Nys stood victorius against Martin and O'Mara 7-6(8), 6-1 at the Billie Jean King National Tennis Center.
While Quinn and Godsick are waiting to find out their next opponent, Zlieinski and Nys will take on the 10-seed of the main draw, Jamie Murray and Bruno Soares. The men's and women's doubles second round will commence on Saturday, September 3 at 11 a.m. ET.
Each match required a tiebreaker game in the first set. Quinn and Godsick were able to control the final game from start to finish, taking consecutive points and claim the game, 7-1, to put the pressure on their opponents in the second set. However, Zielinski and Nys were able to just edge by in the tiebreaker and carry the momentum into the following set.
On Court 11, Quinn and Godsick were tied with their opponent past the midpoint of set two, sitting at 4-4 before rattling off three consecutive games to claim the set, 6-4, and the match win. Over on court 15, Zielinski and Nys used the energy from winning the first-set tiebreaker and converted it into a dominant second-set performance, taking a 6-1 win to advance.
Quinn and Godsick earned a spot into the US Open after claiming the title at the United States Tennis Association Boys' 18 National Championship in doubles on August 15. Zielinkski and Nys were selected into the main draw, which was made on August 25.
The US Open will be broadcasted on the ESPN family of networks, with coverage beginning at 11 a.m. ET every day on ESPN+.
---
Jump To Comments