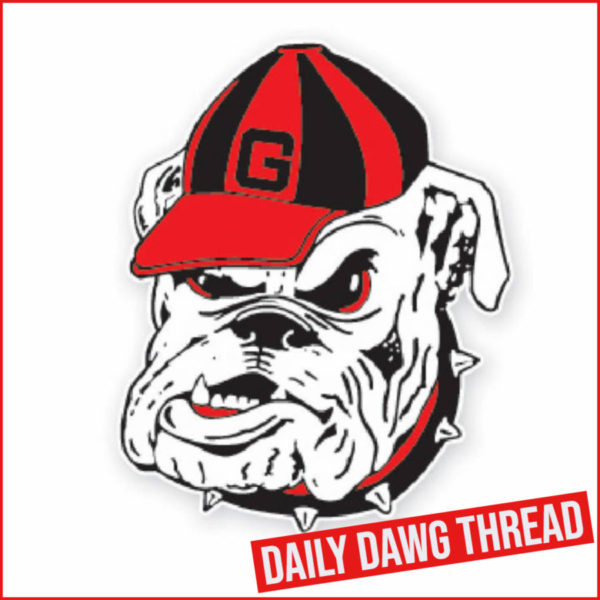 ---
WTENNIS: Dawgs Dominant at Battle in the Bay Classic
The University of Georgia women's tennis team kicked off the 2022-23 season in dominant fashion, in the opening rounds of the Battle in the Bay Classic on Thursday. All four Bulldogs making the trip notched singles wins and both tandems registered a doubles victory.
Georgia posted two dominant wins in doubles. No. 2 seed Guillermina Grant and Dasha Vidmanova defeated Colorado's Antonia Balzert and Aya El Sayed 8-3, while No. 4 seed Meg Kowalski and Lea Ma topped the tandem of Arianna Capogrosso (San Francisco) and Klara Kosan (Pacific) 8-4. With the wins, both Bulldog tandems advance to the quarterfinals of the women's double draw.
In singles play, No. 1 seed Ma picked up the first win of the afternoon, defeating Southern California's McKenna Koenig in straight sets 6-0, 6-3. She was quickly followed by Grant, who cruised to a 6-0, 6-1 win over Tomi Main (Pacific). No. 8 seed Kowalski used her experience to topple Kansas' freshman Silvia Maria Costache 6-1, 6-2, while Vidmanova capped off the perfect day with a 6-0, 6-3 win over Arizona State's Sedona Gallagher.
"Today was a terrific start to the season," said Georgia associate head coach Drake Bernstein. "We competed well in all six matches, especially given that it was our first competition in a while."
"I was really impressed with our fitness," said Bernstein. "We played some long, tough points and bounced right back to the line every time. Katrin Koch has done a phenomenal job preparing our team to use strength and conditioning as a weapon and they have all stepped up to the plate and bought into the program."
Keep up with all the latest news and information on the Bulldogs by following UGA Women's Tennis on Twitter @UGAWomensTennis, on Instagram @UGAWomensTennis, and on Facebook @GeorgiaWomensTennis or check out information online at GeorgiaDogs.com.
Singles Results
(1) Lea Ma (UGA) def. McKenna Koenig (USC) 6-0, 6-3
Guillermina Grant (UGA) def. Tomi Main (Pacific) 6-0, 6-1
(8) Meg Kowalski def. Silvia Maria Costache (Kansas) 6-1, 6-2
(5) Dasha Vidmanova def. Sedona Gallagher (ASU) 6-0, 6-3
Doubles Results
(2) Guillermina Grant/Dasha Vidmanova (UGA) def. Antonia Balzert/Aya El Sayed (Colorado) 8-3
(4) Meg Kowalski/Lea Ma (UGA) def. Arianna Capogrosso (USF)/Klara Kosan (Pacific) 8-4
---
MBB: Hoopsgiving Game To Air On ESPN2
The Georgia Bulldogs' Holiday Hoopsgiving game against Notre Dame on Sunday, December 18 will begin at 5:30 p.m. and air on ESPN2. The VII Group, which organizes and manages the event held at State Farm Arena in Atlanta, announced the game time and television information on Thursday.
Men's Basketball Fund and Bulldog Club members will have an exclusive opportunity to request tickets for the Hoopsgiving matchup from October 4-11. Ticket options will include seats in the lower and floor level sections. Additional information on requesting tickets will be available on Tuesday, Oct. 4.
The matchup between the Bulldogs and the Fighting Irish will hold special significance for Georgia head coach Mike White.
"I'm extremely excited that we'll be participating in this year's Holiday Hoopsgiving, which has quickly become a premier event," White said. "As the University of Georgia, we're excited to be play in Atlanta at an NBA arena. On top of all that, the opponent pulls at some heart strings with me because all I wanted to be growing up was a Notre Dame football player. My father had a great run as the Athletic Director at Notre Dame, and I know he considers Mike Brey one of the best hires he ever made. On top of that, my brother Danny loved playing for Coach Brey at Notre Dame."
White's father, Kevin, was the Director of Athletics at Notre Dame from 2000-08, and his brother, Danny, played basketball for the Irish during the 2001-02 season.
---
WGOLF: Competition Returns at At Mason Rudolph Championships
The Georgia women's golf team will return to competition this weekend when the Bulldogs travel to Franklin, Tenn., for the Mason Rudolph Championships presented by Simmons Bank. The 54-hole event will be contested on Friday-Sunday at the Vanderbilt Legends Club.
Georgia is in the Mason Rudolph field for the second consecutive season and the 12th time in the tournament's 22-year history. Last year, the six Bulldogs in the field combined to post par-or-better tallies in 10 of 18 individual rounds.
"You have confidence but at the same time, who knows? The golf course could be a little different," head coach Josh Brewer said. "It's been a place where throughout history you've been able to make birdies, unless weather rolls in. We had a lot of low rounds last year, so we need to get the confidence going and just go play like we can. We just want to concentrate on ourselves go play well. If will do that, everything else will take care of itself."
Georgia's lineup for the weekend is led by super seniors Jo Hua Hung and Jenny Bae along with seniors Caroline Craig, Céleste Dao and Caterina Don.
Hung was the Bulldogs' top finisher a year ago, shooting a career-low 7-under 209 score en route to finishing fifth individually.
"For me, it gives me a good vibe and good memories when I go out there, but honestly I don't really think about it much," Hung said. "Right now, I just think that the more we enjoy being on the course, the better the chance we can play well. So, since I have good memories there, I feel ok. I just have to try to do the same thing as last year and see how it goes."
Craig played the final 36 holes at 1-under and tied for 27th during the 2021 Mason Rudolph.
---
Jump To Comments