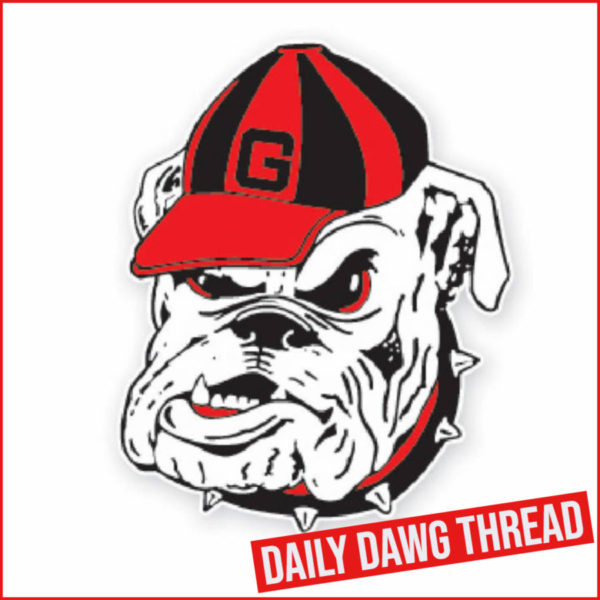 ---
Video/Transcript: Kendall Milton and AD Mitchell Interviews – September 07, 2022
#2 Kendall Milton | Junior | RB
On his confidence contributing in the passing game…
"I would say that I'm very comfortable. We had a big off-season working with quarterbacks. All the running backs really, just trying to put ourselves in a position to get comfortable in that game. At the end of the day, we want to be a force in the different aspects of the game I'm super comfortable with that aspect. I'm super excited that we can open up the offense in multiple dimensions."
On finding the endzone after battling injuries in previous seasons…
"It was really great, but at the same time during the whole process, my teammates stayed in my ear. They told me that they were going to stay with me. I was doing all the rehab, in the training room and everything that I needed to do to get back on the field as soon as possible.
My teammates had my back the whole time. It made the process really easy to come back from.
On how it felt to score twice…
"It felt great, to be honest, but at the end of the day if you look back on the plays it was really about the key blocks made, especially on the pass. Arik Gilbert and Marcus Rosemy-Jacksaint… Plays like that, they kind of set up and open up the holes that allow me to be able to get in the endzone. After the endzone, I made sure I got right back to my teammates… Slapped them on the helmet and thanked them because at the end of the day, especially at running back, we can't do anything unless everything else works itself out."
#5 AD Mitchell | Sophomore | WR
On what is so attractive about Coach Monken's offense…
"Just the way we do things. Coach Monken always preaches doing it better, we focus on the details, and we learn our role"
On the skill players priding themselves on being able to line up anywhere…
"We look at the signal and when we get the signal, we know it's go time. We know what to do. We're all in this position because the coaches put us there. It all comes down to execution."
On his reaction to getting the play call that led to his touchdown…
"I got the signal, and it was a fade route. Stetson and I have been putting in work on those over the offseason and during fall camp. It was just a play that we practiced multiple times."
---
Dawgs in the NFL – Week 1
The Georgia Bulldogs will be represented by 52 alums on 27 teams as the 2022 NFL season gets underway this week. Georgia's total includes 43 players on active rosters, five on reserve lists, and four on practice squads.
Of note regarding the 2022 Bulldogs in the NFL:
• There will be 272 regular-season games this season, with 262 slated to feature at least one Bulldog currently on an active roster. That computes to 96.3 percent of the NFL contests in 2022.
• Georgia has eight offensive linemen; seven outside linebackers and defensive backs; six running backs; five receivers, tight ends, defensive linemen, and inside linebackers; and one quarterback, kicker, punter, and snapper on NFL rosters.
• Georgia has at least one active player at every position for the second straight year and just the second time in school history.
• The 15 rookies drafted in 2022 all made rosters: Jaguars outside linebacker Travon Walker (the No. 1 overall pick), running backs James Cook of Buffalo and Zamir White of the Raiders, Steelers receiver George Pickens, Falcons tight end John FitzPatrick, offensive linemen Jamaree Salyer of the Chargers and Justin Shaffer of the Falcons, defensive linemen Jordan Davis of the Eagles and Devonte Wyatt of the Packers, Dolphins outside linebacker Channing Tindall, inside linebackers Nakobe Dean of the Eagles and Quay Walker of the Packers, defensive backs Lewis Cine of the Vikings and Derion Kendrick of the Rams, and Buccaneers punter/kicker Jake Camarda. Shaffer will begin the season on the practice squad and FitzPatrick is on injured reserve. Also of note, Chiefs defensive lineman Malik Herring missed his rookie season with an injury, but he is on the active roster for 2022.
• Forty-three players, including 36 of the actives, competed for Coach Kirby Smart at Georgia.
• Rams quarterback Matthew Stafford is the oldest Bulldog with an opening day age of 34 years, 222 days. Cardinals receiver A.J. Green is next at 34 years, 47 days. Stafford is starting his 14th season in the NFL, while Green and Ravens outside linebacker Justin Houston are heading into their 12th. The youngest Bulldogs are Pickens at 21 years, 193 days; Travon Walker at 21 years, 269 days; and Dean at 21 years, 274 days.
• The Chargers have the most overall Bulldogs at four, and they are joined by the Ravens, Packers, Rams, and Giants with three active Bulldogs.
• The Bulldogs are members of 14 AFC teams and 13 NFC squads.
• Georgia heads into the season with a national-best 21 straight years of having a Bulldog on a Super Bowl roster. LSU is tied with Georgia, followed by Florida at 20. Stafford, running back Sony Michel, and outside linebacker Leonard Floyd helped the Rams win last year's Super Bowl.
• Five veterans have new homes this season: Chargers running back Michel, Falcons outside linebacker Lorenzo Carter, Jets tight end Lawrence Cager, Raiders outside linebacker Jordan Jenkins, and Raiders defensive back J.R. Reed. Cager has made a successful transition to tight end from wide receiver. Jenkins will miss the 2022 season after suffering a torn ACL on his fifth play as a Raider in an exhibition game. Reed will begin the year on the practice squad after camping with Denver.
• Thirteen Bulldogs were previous first-round draft picks: Bears inside linebacker Roquan Smith, Packers defensive back Eric Stokes, Giants offensive lineman Andrew Thomas, Patriots offensive lineman Isaiah Wynn, Cine, Davis, Floyd, Green, Michel, Stafford, Quay Walker, Travon Walker, and Wyatt. Stafford and Travon Walker were overall No. 1 selections 13 years apart.
• With 43 active players, Georgia is the fourth-ranked school in NFL representation.
• Three Georgia alums are coaching in the NFL. Thomas Brown is the Rams' assistant head coach and tight ends coach, Nick Jones is the Rams' offensive line assistant, and Tony Gilbert is Jacksonville's inside linebackers coach. Former Georgia assistants/support staffers Doug Marrone (Saints), Tracy Rocker (Eagles), Robert Saleh (Jets), Joe Danna (Texans), Mike Macdonald (Ravens), Kirk Olivadotti (Packers), Wendel Davis (Packers), and George Edwards (Cowboys) are serving on NFL staffs as well.
---
Georgia Third After Two Rounds of the Inaugural Frederica Cup
Led by senior Connor Creasy, the Georgia men's golf team stands third after two rounds of the inaugural Frederica Cup.
On Wednesday, using six players and counting the five low scores per round, the Bulldogs posted scores of 21-under 339 and 16-under 344 for a total of 37-under 683. Georgia is nine strokes shy of Vanderbilt and seven behind Oklahoma.
Creasy paced the Bulldogs on Wednesday as he wound up at 13-under 131. His 7-under 65 in the opening round established his career best and then he signed for a 6-under 66 in the second round. Creasy stands third, two strokes behind William Moll of Vanderbilt and one in back of Calum Scott from Texas Tech
Seniors Nicolas Cassidy and Ben van Wyk and sophomore Buck Brumlow all landed in 12th at 7-under 137. Brumlow posted his personal best of 6-under 66 with a clean card in the first round, while Cassidy registered a career-low 5-under 67 with a clean card of his own in the second round. Freshman Carter Loflin made his Georgia debut with loops at 4-under 68 and 1-over 73 for a total of 3-under 141. Sophomore Maxwell Ford rounded out the Bulldogs' lineup at 3-over 147.
The tournament will conclude on Thursday on Frederica Golf Club's par-72, 7,309-yard track. The Bulldogs will tee off from No. 1 between 7:30-8:15 a.m. and will be paired with Texas Tech. Golfstat will provide scoring, pairings, and tee times.
---
MBB: 2022-23 SEC Schedule Announced
The Georgia Bulldogs' Southeastern Conference schedule for the 2022-23 basketball season was announced on Wednesday by the league office. Georgia will begin SEC play by hosting Auburn on Wednesday, January 4, the first of five weeknight home dates for the Bulldogs.
"The SEC is now the top conference in college basketball, much like it has been in football for years," head coach Mike White said. "We're excited that our schedule is set, and this team is working extremely hard to be prepared for the challenges the league presents in every game. This team is extremely dedicated to our ultimate goal to rebuild Georgia Basketball."
The Bulldogs' four Saturday SEC home outings will be against Vanderbilt on January 21, South Carolina on January 28, Kentucky on February 11 and Missouri on February 25. Georgia's remaining conference home contests will be versus Mississippi State on Wednesday, January 11; Ole Miss on Tuesday, February 7; LSU on Tuesday, February 14; and Florida on Tuesday, February 28.
The schedule includes a pair of homestands – a trio of consecutive home dates against Ole Miss, Kentucky and LSU on February 7-11 and back-to-back outings versus Missouri and Florida on Feb. 25 and 28, respectively.
The Bulldogs' road opener will be at Florida on Saturday, January 7, with additional trips to Ole Miss on January 14, Kentucky on January 17, Tennessee on January 25, Auburn on February 1, Texas A&M on February 4, Alabama on February 18, Arkansas on February 21 and South Carolina, the regular-season finale, on March 4.
Georgia will face five league teams on a home-and-home basis. The Bulldogs traditionally play geographic rivals Auburn, Florida and South Carolina twice each season. Georgia's rotating SEC foes this winter will be Kentucky and Ole Miss.
The SEC Tournament will return to Nashville for the eighth time since 2010 on March 8-12. The tourney is slated to stay at Bridgestone Arena through the 2030 season, with an option to extend the agreement through 2035.
---
Jump To Comments