Today's Contents – Click to Read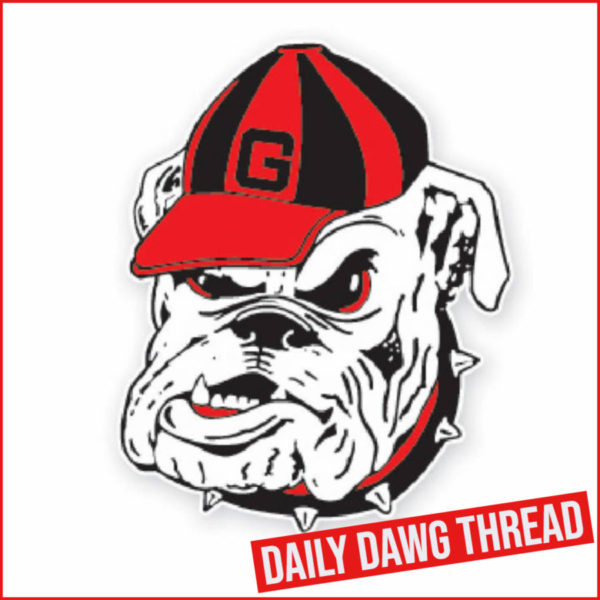 ---
UGA Announces SEC Men's Basketball Schedule
Five Saturday home dates and five matchups at Stegeman Coliseum against projected NCAA Tournament teams highlight the Georgia Bulldogs' 2021-22 Southeastern Conference schedule, which was announced by the league office on Thursday afternoon.
The Bulldogs' nine SEC home outings include dates on four consecutive Saturdays in February.
Georgia begins SEC action by hosting Texas A&M on Wednesday, January 4. Following trips to Kentucky and Mississippi State, the Bulldogs return to Athens to face Vanderbilt on Saturday, January 15. 
Another two-game road swing to Auburn and South Carolina precedes a matchup with Alabama on Tuesday, January 25. The Crimson Tide represents the first of five teams featured in the latest edition of ESPN's "Bracketology" projecting the 2022 NCAA Tournament field that will visit Stegeman. Georgia also will entertain Arkansas on Wednesday, February 2; Auburn on Saturday, February 5; Florida on Saturday, February 26; and Tennessee on Tuesday, March 1.
Rounding out the Bulldogs' home schedule are Saturday contests against South Carolina on February 12 and Ole Miss on February 19.
Georgia wraps up regular-season play with the trip to Columbia, Mo., on Saturday, March 5.
All told, the Bulldogs are scheduled to play 12 games against teams featured in the August edition of Bracketology, including six at Stegeman. In addition to the quintet of SEC affairs, Georgia will host Memphis on Wednesday, Dec. 1. The other half-dozen outings are against Virginia in the Legends Classic on Monday, Nov. 22 and on the road at Kentucky, Mississippi State, Auburn, Florida and LSU.
Today's Contents – Click to Read
---
Baseball Becomes Part of the WLOCP
Watch a fullscreen slideshow
HERE
.
These photos can be viewed, downloaded
HERE
.
These photos can be viewed, downloaded
HERE
.
The University of Georgia baseball team will battle the University of Florida in a fall exhibition game in Jacksonville on Friday, Oct. 29, it was announced Thursday.
The 2021 exhibition contest will be played at 121 Financial Ballpark in Jacksonville at 6:30 p.m. ET on Oct. 29. Tickets will be $15 and go on sale online via Ticketmaster this Friday, Sept. 10 at 10 a.m. ET.
Thursday's joint announcement was made by the schools in partnership with the City of Jacksonville, ASM-Global Jacksonville, and 121 Financial Ballpark. The annual Georgia-Florida football game will be on Saturday, Oct. 30 at TIAA Bank Field and televised by CBS Sports at 3:30 p.m. Additional information and details about activities taking place in Jacksonville during the Georgia-Florida weekend will be announced in the coming weeks.
The Georgia and Florida baseball teams squared off in an exhibition in November of 2019 at 121 Financial Ballpark (formerly Baseball Grounds of Jacksonville). It serves as home to the Jacksonville Jumbo Shrimp, currently the Triple-A affiliate of the Miami Marlins. Along with the exhibition, fans were treated to a post-game concert by Brett Young and special guests and then a fireworks show. UF won the exhibition 5-3 in front of a crowd of 8,640. When the teams were set to meet again to open Southeastern Conference play in March of 2020 in Gainesville, they were ranked No. 1 and No. 2. However, the series was never played due to the ongoing COVID-19 pandemic and the rest of the 2020 season was canceled. Last year, Georgia posted a 31-25 mark while the Gators finished 38-22 including winning a home series two games to one over the Bulldogs.
The agreement for the baseball exhibition extends beyond this year, as the programs will face off on the eve of the annual Georgia-Florida football game through 2023 or possibly to 2025 should the schools exercise a football game agreement through the latter year.
The home team for the baseball exhibition will rotate each year, beginning with Florida as the home team in 2021.
Georgia will begin fall baseball practice on Sept. 15. Georgia's first fall exhibition baseball game will be Tuesday, Sept. 28 at Foley Field in Athens against Team Ontario at 6 p.m. Georgia will play host to Western Carolina on Oct. 10 at 4 p.m. The Florida exhibition will conclude fall workouts for the Bulldogs.
Today's Contents – Click to Read
---
Jump To Comments