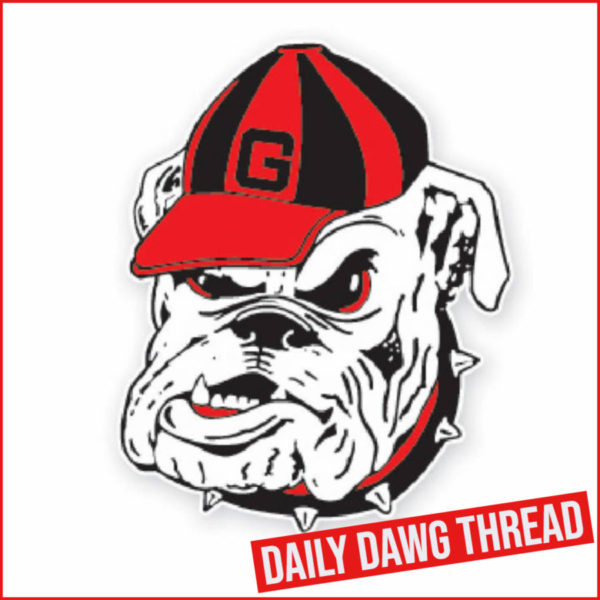 ---
Video/Transcript: Kirby Smart Post-Practice Presser – September 13, 2022
On practice preparing for an SEC game…
"I think any time you get an SEC road opponent, there is something about going on the road that you embrace that environment. Most of our kids love going to play in the SEC on the road. Last year, Tennessee and Auburn stick out as pretty unique environments. I think South Carolina is in line with that in terms of their fan base. Last year was really unique for everybody because we were coming off COVID and none of the kids had seen any environment like that. We had two classes of guys who had not. Now, most of our guys got to see it last year, so our freshmen group will be the first time getting to see that raucous and rude rival and white towels. It is something that our kids embrace and look forward to playing in that environment."
On Daijun Edwards…
"He had a tremendous camp. He worked really hard. He was probably ready to play the same role this year that he did last year but we had more backs. He had really done a good job picking things up on third down. He is smart. He has great hands out of the back field. He catches the ball well. He is hard to tackle and quick. More than that, he is an everyday, special teams, tough, hard-nosed football player that makes our culture right in terms of toughness."
On South Carolina's ability to cover…
"They have some really big wide outs and some challenging guys to cover. We will have to play well. There are two or three ways to look at that. You have to affect the quarterback. It is not just covering people. It is how do you disguise? How do you rush the passer? How do you affect the quarterback? Cam you negate big plays and run after catch? they have some great big guys who can catch the ball and run with it afterwards. They have some really good skills players. We are looking forward to the challenge. They certainly have a tremendous quarterback and a tremendous skillset out there on the perimeter to get the ball to."
On the pressure of covering South Carolina's throwing options…
"There is pressure all over the field when you have to play one-on-one. I don't look at it as the middle of the field or the outside part of the field. Some of that is based on coverage. They can target anywhere they want to target. They have good playmakers all around. They spread the ball around, and they spread the field around. When you do all of that, it makes it tough to occupy the quarterback because he is a good athlete. The space game makes it hard because they spread you out, and they have an athlete who can run around with it. We will have to play well. We will have to cover well. We will have to affect the quarterback well. We will have to play as a unit on defense."
On Javon Bullard…
"He is extremely tough and physical. His high school tape displayed toughness. He was one of the COVID kids that was during the time where you didn't get to bring them on campus. He sent tape in of his workouts very similar to the way other players did. We liked his workouts. We thought, 'Man, this guy is dedicated to working out in a time when the rest of the country stopped doing anything.' We liked the kid. He has the core values we like of physical toughness. We loved the way he practices every day."
On having Will Muschamp in the program…
"It is comforting to have a guy who has been an SEC head coach at two places. He has worked all across the SEC, including at LSU and Auburn. There is a lot of value in that knowledge. He understands the seat I am in. He understands recruiting in this conference. He is a tremendous asset to our defensive staff. He is a tremendous asset to our special teams staff. It is like having a second head coach, and that is what I am talking about when I talk about our staff being complete and being one of the best we have assembled. He is a big reason why."
On the South Carolina program…
"I've always thought, even when they came and we played in conference with Brad Scott there, that they have a tremendous following in their fanbase. They fit the SEC culture in terms of their fanbase and their commitment to a facility and winning environment. They have all of that. It's not a huge state, so they know they have to go outside of the state to win battles. They come into Georgia a lot, and they've gone to Tennessee a lot. Their culture to the eastern seaboard and some of the DC area have got them a lot of players from that area because they're the closet school by car to get there. Shane [Beamer] has done a good job there, and they will probably continue to do a good job because they recruit well."
On the inside linebackers…
"The first thing they've gained is experience. I think gained experience is invaluable. They could've played in 15 or 16 more practices and gone against a really good team in ours, but they need to play. They need to get under the lights, make calls, and make things happen unexpected to them and react to those things. Schumann does a good job of coaching those guys to handle things they haven't seen before. They have to be able to handle things on principle. There is not an offense this year that we are going to play that is going to run the plays the way they did the week before. They're going to move people around, and then tweak and hides things. You have to play on principle. I think those two guys [Smael Mondon and Jamon Dumas-Johnson] and even the others in Rian and Trezman have played well to spell those guys."
On how he addresses a poor practice…
"It [a practice last week] was one of our worst practices this year, but it was not our worst practice. So, there is definitely a line of demarcation. We've had really good practices, but it just wasn't one of our best. They've been great. They've had great energy, and the leadership has helped some. They've had great two practices the last two days. It helped today that it was cooler. It wasn't really hot out there, and I think that helped some. The hotter it is, the more you have to push through. It's probably going to be that way on Saturday. We've been in the heat this year more than we have ever been."
On Tykee Smith and the star position.,,
"It's been good. Those guys play well. They're smart, heavy players. They're physically tough and can match up on people, get their hands on them, play strong, and play physically. It's hard to evaluate Samford on anybody. They didn't challenge the stars a lot. I don't think you can take a lot from that game. I can take a lot more from practice. He continues to improve and get confidence in that knee."
On Adonai Mitchell…
"Again, we are hopeful that AD is able to go. Hopeful in that he can recover to the point where he can help us."
On Tykee Smith's confidence…
"He was not very confident. He didn't get to go in the spring. He wasn't very confident when we started fall camp, but he has gotten better in his ability to change direction, change, point, and tackle. On the ground, he has gone live. He's gotten more confident, but he still has improvement to do, and he'll be the first to tell you. We are going to need him to play well before this year is over."
On Daylen Everette…
"Daylen has done a good job. He needs to play. He is a talented young man. He's a really good corner because he's physical and a great tackler. He really just needs experience. He hasn't gotten much."
On Christian Miller and Shone Washington…
"Both of those guys are developing. They go on the scout team every day. They're going against the number one O-line and getting better by the day."
On Stetson Bennett's mental improvements…
"I think confidence in himself, that's the biggest change. He prepared the right way last year, he continues to prepare the right way in terms of what he watches on Monday, Tuesday, Wednesday. What his answers are, what run checks we have, what pass checks we have, what decision making process we have. He gets better and better at it with reps, but he's got confidence in himself and he's seen himself play well in big moments. I think that helps the quarterback be able to play with a little more composure."
On his confidence level in the defense overall…
"You're as good as your last outing, and that's all I know right now."
On what he has seen out of Branson Robinson so far…
"He's getting better with every day. He's a guy that works really hard. I thought he's done, in some of our competitive drills we do, on Monday and Tuesday, he's shown some promise and some burst. We tried to get him in a special teams role where he can really help, and he's still new to that. He reminds me of all the backs who had to come in and they never really played special teams in high school, and then you have to train them to do that. He has the ability to be a star on three or four units, but he doesn't have the experience. So, how can you rush that process to help on special teams? It's actually easier to play miss a back and give him the ball, but he's still working through everything in that, and he gives us a change of pace, because he's, he's heavier than those other guys."
On how he prepares the team for extreme road environments…
"You practice in it all summer. You go outside and you practice in it in fall camp, and you practice really physical the week of, and you sell the players on that's the environment we want to be in. That's what we want. We want it to be hot. I'm sure they want it to be hot, and let's see who is in best shape."
On the defensive line's production through the first two games…
"Yeah, I'm very comfortable with the things our defensive line has been able to do, the opportunities they've been given. They've affected the quarterback. If anything, I would say I wish we finished a little better on the ones that we've had that got away, but when you play really good athletes, I think teams will say that about Stetson, too. They had free runners and didn't finish. Our goal is usually to bat 60 to 70 percent on free runs, because you're not going to get them all. We haven't been given very many opportunities, and I don't blame them. Like, that's not the game anymore. The game is not to sit back there and have a guy be a sitting target."
On Arik Gilbert's playing time…
"It's really based on Arik's performance, it's not really based on those guys. We have really quality guys that align, and they all play and we play the guys that can play winning football and can communicate and execute. We like to have depth at those positions, but that's all based on how he practices and how he carries over the game plan."
On having so many offensive contributions so far this season…
"Well, I think it means you can spread the ball around. Try to create, find out, like I said before, who can make people miss, who's special when they touch the ball. We've been able to give a lot of guys touches to get a lot of looks and try to gain some confidence in guys touching the ball. But a lot of that had to do with the score, too."
---
Video/Transcript: Javon Bullard and Jamon Dumas-Johnson Interviews – September 13, 2022
On what he has seen from South Carolina's tape…
"We watched the tape and, just like any other team we play, and take it just one day at a time. It's just Tuesday. We are still looking at the tape and we're going to game plan against them. As far as Spencer Rattler, we all know he's a great quarterback, but we're going to do things that we need to get done on the defensive side of the ball sidebar to come up with a win."
On what he has learned playing the nickel role so far…
"Just confidence. When you are out there with your brothers, guys put in blood, sweat and tears with out on the practice field, it gives you confidence and a sense of calmness. All the preparation we do at practice. Like it makes the game feel so much easier. I would say my confidence."
On South Carolina's passing offense…
"I know they have some speed and key players, but it's just Tuesday. We'll look more into it throughout the week."
On what he has seen from Javon Bullard…
"Javon is definitely someone you can look to as a leader. He is a small guy, but he plays like he is six-foot-three. Having Javon on the field with me, you see he is confident but very good at the same time. He brings the energy. HE is powerful. He brings it every day in practice. He sees it throughout the games."
On the challenges of South Carolina's ability to stretch the field…
"There are not too many challenges. South Carolina is a great team. They have a great quarterback. It is a challenge that we are willing to accept but really not. At backer at the University of Georgia, we feel like we can do everything you want a linebacker to do. We can pass, cover and play the run. I don't think it will be too much of a challenge."
On his first two starts and his experience…
"Playing linebacker at Georgia is very hard to do. As the season goes on, practice makes it easier."
---
MTENNIS: Fall Season Kicks Off with Southern Intercollegiate Championships at Magill Tennis Complex
The University of Georgia men's tennis team will kick off its fall season this Friday as it hosts the 55th annual Southern Intercollegiate Championships from September 16-18 at the Dan Magill Tennis Complex.
One of the most historic fall colligate tennis tournaments, this year's field includes powerhouse programs Texas, USC, and Virginia competing against the Bulldogs.
The Texas Longhorns and USC Trojans return to the Southern Intercollegiate for the second year in a row, as the Virginia Cavaliers join the field after winning the 2022 NCAA National Championship.
"Our team has been working extremely hard preparing for this tournament and is ready to kick off the year at home against some of the top teams in the country," said associate head coach Jamie Hunt. "It'll be great to see them compete together for the first time this year, especially some of our exciting new players who will be wearing the Red and Black for the first time."
Friday and Saturday's matches will be played at 10 a.m. and 2 p.m. ET, respectively. Georgia will play in the latter of the two matches, taking on Texas on Friday afternoon and then Virginia on Saturday afternoon. The Bulldogs will close the weekend against USC at 10 a.m. on Sunday.
Rounding out the remaining matches, the Trojans and Cavaliers will open the event Friday morning, with USC again playing at 10 a.m. the following morning against the Longhorns. Sunday will have the first match commence at 9 a.m. between Texas and Virginia on the McWhorter Courts.
All matches aside from Sunday's 9 a.m. tilt featuring the Longhorns and Cavaliers will be played at Henry Feild Stadium.
There will be 20 players who were featured in the Intercollegiate Tennis Association Preseason men's singles rankings who will begin their fall season in Athens. The group is led by USC's top-ranked Stefan Dostanic, with four coming from UGA's lineup.
Georgia's Ethan Quinn, the No. 1 player in the ITA Newcomer Rankings, will make his Bulldog debut as well. Also representing UGA for the first time is redshirt freshman Filipe Costa, who transferred from Arizona State, and fifth-year Clemson transfer Teodor Giusca.
The four programs playing at the Magill Tennis Complex this weekend are some of the most successful in the history of college tennis. Georgia, Texas, USC and Virginia account for 33 NCAA National Championships, which is 43 percent of all titles won in the sport's history.
---
Jump To Comments