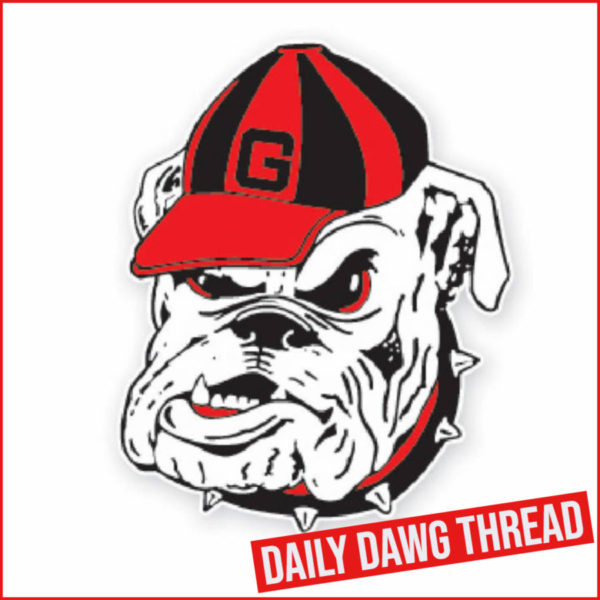 ---
Nakobe Dean, Arian Smith and Robert Beal Jr. to Host MNF Watch Party at Magnolias Bar of Athens on September 20th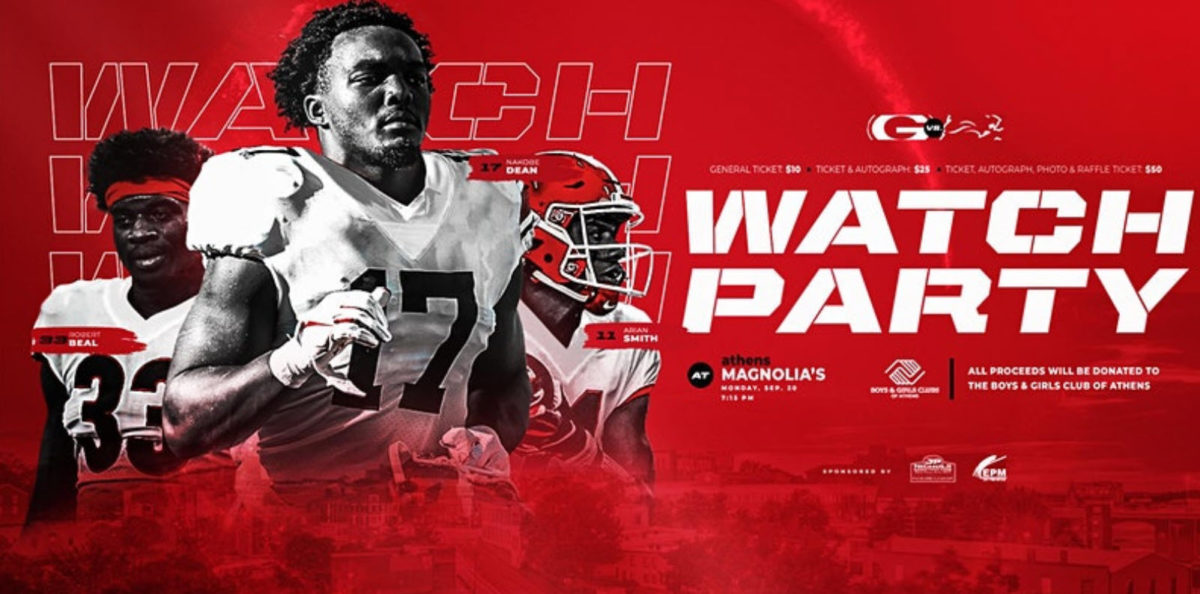 University of Georgia standouts, Nakobe Dean (LB), Arian Smith (WR), and Robert Beal Jr. (OLB), invite all Bulldog fans to join them for a Monday Night Football watch party, presented by Equity Prime Mortgage and JP Nichols Construction, at Magnolias Bar of Athens on September 20th starting at 7:30 pm. All proceeds raised from this event will go towards purchasing tickets for children from the Boys and Girls Club of Athens to attend the Georgia football game vs. Kentucky on Saturday, October 16th.
Open to 200 attendees, the Week 2 Monday Night Football matchup features the Detroit Lions at the Green Bay Packers, as well as, former Bulldogs D'Andre Swift (RB-DET) and Eric Stokes (CB-GB).
Tickets are available now and can be purchased through the link below. Sign up early to reserve your spot, space is limited to just 200 participants.
General ticket – $10
Ticket and autograph – $25
Ticket, autograph, photo and raffle ticket – $50 (Must be 21 to enter. Purchases will not be refunded for purchases made by those under 21).
Magnolias is located at 312 E. Broad Street, Athens, GA 30601. Attendees must bring some form of ticket confirmation (can be mobile/email confirmation) and identification for entry.
COVID-19 Statement: The watch party will be conducted in compliance with all COVID-19 regulations set forth by the City of Athens, Clarke County, and the state of Georgia to ensure the safety of all attendees.
---
Gameday Photos
Here are my photos from the UAB game. I'll start adding to the USCe photos after Dawg Walk, for sure. The rest will be up by 2 AM or so…
Watch a fullscreen slideshow
HERE
.
Click
HERE
for our mobile photo app.
These photos can be viewed, downloaded
HERE
.
---
Jump To Comments