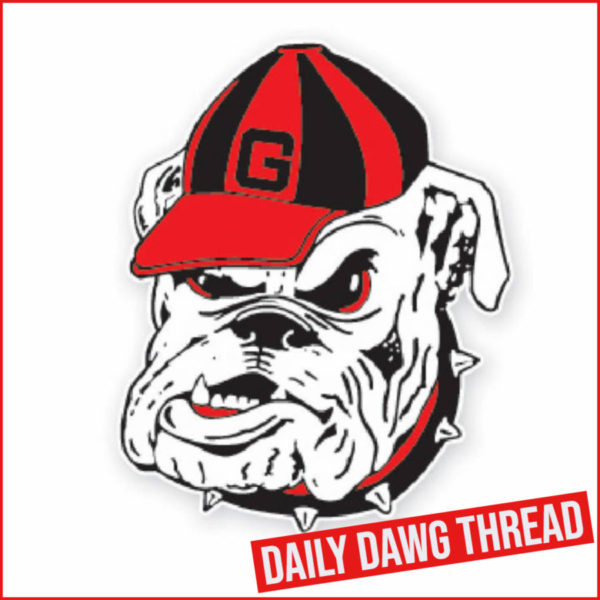 ---
MTENNIS: Day One of the 54th annual Southern Intercollegiate Championships at the Dan Magill Tennis Complex
Watch a fullscreen slideshow
HERE
.
Click
HERE
for our mobile photo app.
These photos can be viewed, downloaded
HERE
.
The Georgia men's tennis team kicked off its fall schedule on Friday with seven singles wins and four doubles victories on Day One of the 54th annual Southern Intercollegiate Championships at the Dan Magill Tennis Complex.
Georgia student-athletes faced off with a Texas team that finished ranked No. 3 nationally last season. The Bulldogs impressed, winning two out of three doubles contests and three singles matchups against the Longhorns.
Among the big singles wins included victories from newcomers Tristan McCormick, Hamish Stewart and Thomas Paulsell. Freshman Miguel Pérez Peña defeated his Mercer counterpart and then ousted USC's Paul Barretto, 1-6, 6-4, 6-4 to put a cap on a successful debut for several Georgia players.
"Overall, our guys did well, but we did have some matches where we can do a lot better," head coach Manuel Diaz said. "The energy in doubles was great, and I thought we played very well. Hamish gave a great performance after losing the first set against a very good player. We have to keep pushing to improve every day. That means being uncomfortable doing what has to be done when the going gets tough. I definitely think this was a good start for our team."
Georgia jumped out to a fast start in doubles. The pairing of Philip Henning and Erik Grevelius was dominant, beating the Texas twosome of Nevin Arimilli and Eshan Talluri, 8-2, on court 3. On court 1, Trent Bryde and Blake Croyder teamed up to beat Texas' Siem Woldeab and Cleeve Harper in a tight match, 8-6.
The Longhorns' Micah Braswell and Evin McDonald topped Bulldog newcomers McCormick and Stewart, on court 2, but not without a fight. The two teams went back and forth, with both going up a break at one point in the pro-set, before heading to a tiebreaker at 7-7. The Longhorns charged out to a 6-2 lead in the tiebreaker before McCormick and Stewart reeled off five straight points and had their own set point. At 9-9, Texas captured back-to-back points to take the set.
Georgia's other two doubles matches were against teams from Mercer. On court 4, Britton Johnston and Paulsell cruised past Mercer's Lucas Wayenburg and David Georgadze, 8-2. On five, Bulldogs Mathis Debru and Miguel Perez Peña beat Danny Flynn and Samuel Macleod, 8-4.
In singles, Georgia's Henning, who last weekend was in New York playing for his native South Africa in Davis Cup, defeated Texas' McDonald in straight sets, 6-4, 6-2. The Bulldogs also got a win from Perez Peña, a freshman, who beat Mercer's Georgadze, 6-3, 6-3.
Facing Texas' Arimilli in his first singles match as a Bulldog, McCormick jumped out in front early and rolled to a 6-1, 6-3 win. Soon after, Stewart, also making his Bulldog debut, wrapped up a battle on court 2 with Texas' No. 17-ranked Micah Braswell. After dropping the first set, Stewart took the second set in a tiebreaker and pulled out a tight third, winning 4-6, 7-6 (7-5), 7-5.
Johnston added the Bulldogs' fifth singles win of the day, beating Mercer's Flynn, 6-3, 6-3. Georgia's final win of the morning came from Paulsell, who dispatched Texas' Talluri, 7-6 (7-0), 6-3.
The Southern Intercollegiate continues Saturday, with Texas and USC playing in the morning (10 a.m.), followed by Georgia and Ohio State at 2 p.m.
---
WTENNIS: Dawgs Open Ole Miss Fall Invite With Big Day
Georgia swept the morning doubles and four Bulldogs notched singles wins Friday on the opening day of the Ole Miss Fall Invite.
Graduate Morgan Coppoc, junior Ania Hertel, and freshmen Guillermina Grant and Mell Reasco all notched singles victories on day one. No. 66 Coppoc defeated Reka Zadori of Ole Miss in straight sets (6-3, 6-3). Hertel topped Ole Miss' Ludmila Kareisova in a thrilling 7-3 third-set tie-breaker.
Freshmen Grant and Reasco each notched their first collegiate singles wins this afternoon. Grant beat Lillian Gabrielson of Ole Miss (6-0, 3-6, 6-4), while Reasco defeated Ole Miss' Rachel Krzyzak in the final match of the day, (4-6, 6-1, 6-2).
No. 19 Lea Ma fell to No. 69 Tiphanie Fiquet of Ole Miss in straight sets, while senior Alee Clayton and freshman Mai Nirundorn lost back-and-forth matches in the third set.
In doubles, all four Georgia teams won. The freshmen tandem of Grant and Nirudorn jumped on Orefice and Cheshire of Alabama to win, 6-0, while seniors Meg Kowalski and Clayton defeated Gudiseva and Zadori of Ole Miss, 6-2. Coppoc and Hertel defeated Alabama's Hiser and Bencheikh, 6-4, while Ma and Reasco defeated Alabama's Sedlackova and Parkhomenko, 6-3.
The Bulldogs will be back in action tomorrow at the Ole Miss Fall Invite. Doubles is set to begin at 10:00 a.m. ET with singles play scheduled for the afternoon.
---
Jump To Comments