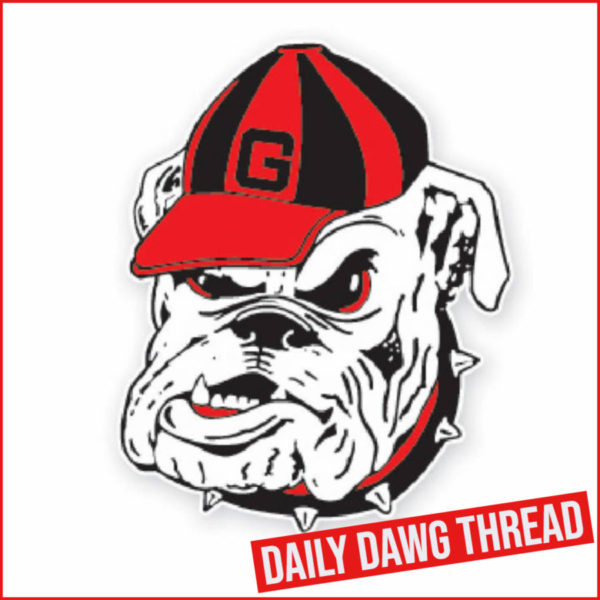 ---
Kirby Smart Postgame Presser – Georgia vs. Kent State 2022
---
Player Interviews – Georgia vs. Kent State 2022
---
Georgia vs. Kent State 2022 Photo Gallery
Watch a fullscreen slideshow
HERE.
---
WTENNIS: Dawgs Advance at Battle in the Bay Classic
 With a pair of semifinal wins, Dasha Vidmanova advanced to the finals of the singles draw, while the sophomore tandem of Guillermina Grant and Vidmanova advanced to the finals of the doubles draw Saturday at the Battle in the Bay Classic.
No. 2 seed Grant and Vidmanova picked up the lone doubles win for the Bulldogs Saturday, cruising to an 8-5 win over Southern California's McKenna Koenig and Nathalie Rodilosso. The win earned the pair a spot in the finals of the women's doubles draw, where they will face off against No. 1 seed Savannah Broadus and Janice Tjen (Pepperdine).
In singles play, No. 5 seed Vidmanova upset No. 4 seed Savannah Broadus (Pepperdine) 7-6(7), 7-5 in a tightly contested match. The sophomore will square off against the No. 3 seed Janice Tjen – 2021 Battle in the Bay Classic Champion. No. 1 seed Lea Ma fell to Tjen 6-0, 6-4.
In the consolation draw, Grant earned a pair of victories, defeating San Diego's Elizabeth Goldsmith by retirement and cruising to a 6-0, 6-2 win over Rita Colyer (San Francisco).
"It was another successful day here in San Francisco," said Georgia associate head coach Drake Bernstein. "Dasha and Gigi worked through their doubles match well, earning a spot in the finals."
"In singles, Lea competed well and gave herself a chance until the very last point," said Bernstein. "Her opponent played well and took the racket out of Lea's hands at times, but again, she did terrific clawing her way back and battling through."
"Dasha continues to impress as well," said Bernstein. "She was on the court for about seven hours yesterday and bounced back today to play another complete match against last year's defending champion. She is dialing in her game and her serve with each match played, and we are looking forward to the opportunity to play for trophies tomorrow."
---
Jump To Comments