Today's Contents – Click to Read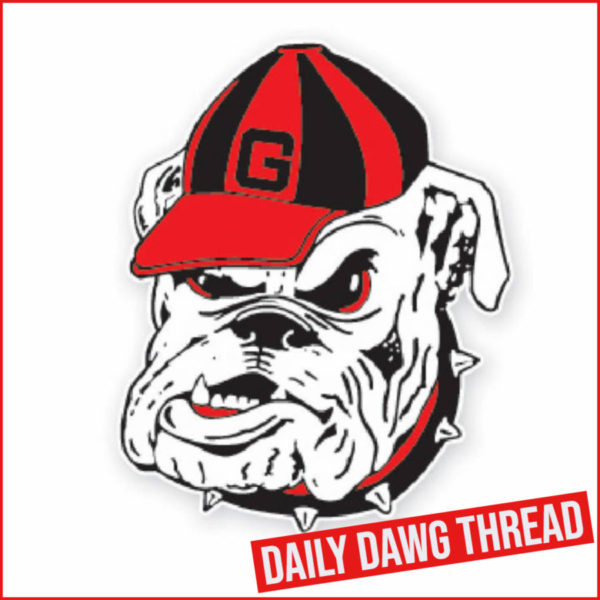 ---
WTENNIS: Bulldogs Dominate in Oxford
The Bulldogs dominated day two of the Ole Miss Fall Invite, sweeping the morning doubles and afternoon singles matches.
Graduate Morgan Coppoc, junior Lea Ma, and freshmen Guillermina Grant, Mai Nirundorn, and Mell Reasco all notched singles victories in straight sets. No. 66 Coppoc defeated Loudmilla Bencheikh of Alabama (6-2, 6-3). No. 19 Ma picked up her first singles win of the year, topping Alabama's Ludmila Loudmilla Bencheikh (7-5, 6-2).
Freshman Mai Nirundorn recorded her first collegiate win this afternoon. Nirundorn defeated Sydeny Orefice of Alabama (6-1, 6-1), while Freshmen Grant and Reasco each notched their second collegiate singles wins. Grant beat Anne Marie Hiser of Alabama (6-1, 6-3), and Reasco defeated Alabama's Anna Parkhomenko in, (6-1,6-1).
Senior Alee Clayton won by retirement in the first set. She defeated Alabama's Ansley Cheshire (7-5).
In doubles, all four Georgia teams won. The fiftieth-ranked tandem of Grant and Hertel jumped on Kansas State's Karine-Marion Job and Maria Linares, 6-1, while the forty-second ranked duo of Coppoc and Reasco defeated Florentine Dekkers and Ioana Gheorghitaof of Kansas State, 6-4. Nirundorn and Meg Kowalski defeated Kansas State's Dinara Alloyarova and Manami Ukita, 6-2, while Clayton and Ma defeated Ole Miss' Lillian Gabrielsen and Rachel Krzyzak, 6-2.
The Bulldogs will be back in action tomorrow for the final day at the Ole Miss Fall Invite. Doubles is set to begin at 10:00 a.m. ET with singles play scheduled for the afternoon.
Today's Contents – Click to Read
---
WGOLF: Dawgs Surge in Mason Rudolph Championship
The No. 5-ranked Georgia women's golf team fired a 7-under 281 in Saturday's second round of the Mason Rudolph Championship, propelling the Bulldogs up seven spots on the team leaderboard. Georgia enters Sunday's final round at the Vanderbilt Legends Club tied for sixth at 3-over 579.
"It was good to rebound today and do so all throughout the lineup," head coach Josh Brewer said. "We can certainly built on today. This is the reverse of the first tournament where we were in the front and trying to hold on to the lead. Tomorrow, we'll go out and be aggressive and see how far we can climb."
Five of six Bulldogs recorded par-or-better scores on Saturday. Jenny Bae led the Bulldogs with a 4-under 68 loop, while Caroline Craig, Caterina Don and Candice Mahé all shot 1-under 71 and Jo Hau Hung signed for a 72.
Georgia's 7-under loop was the second-best score in the field on Saturday and 17 shots better than the Bulldogs' Friday's round. The effort represented Georgia's third par-or-better team score in five rounds this fall.
"I think the sense of focus and urgency and confidence you need to compete and win was there today," Brewer said. "We know if we can maintain those things, we have the talent to be at the top of the leaderboard at every tournament. We might not have been as ready as we should have been yesterday, but it's early in the season and we can learn a valuable lesson from that. We need to work on staying patient and focused and continue to grind it out when things are perfect."
Bae turned at even, following a birdie at No. 11 and a bogey at No. 17. She moved into red numbers with a birdie at No. 1, eagled No. 4 and birdied No. 6 to wrap up her third score in the 60s in five fall rounds.
Oregon continues to lead the team field. The Ducks are at 17-under, four shots better than Alabama entering Sunday. Rounding out the top-10 teams are Florida at 572, Kentucky at 573, Auburn at 578, the Bulldogs and Vanderbilt at 579 and Clemson, Washington and Ohio State all at 580.
Oregon's Hsin-Yu Lu is the individual leader at 10-under. For Georgia, Bae is tied for sixth at 3-under 141, Hung is tied for 18th at 1-under 143, Craig and Don are tied for 28th at 145, Mahé is tied for 60th at 151 and Holpfer is tied for 65th at 152.
Georgia will play with Washington and Ohio State on Sunday, teeing off between 9:00-9:40 a.m. ET. Live scoring is available via golfstat.com.
Today's Contents – Click to Read
---
Jump To Comments