Today's Contents – Click to Read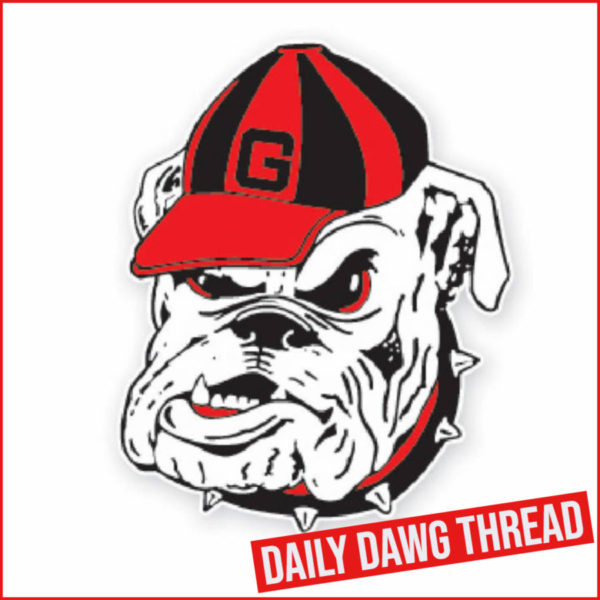 ---
MTENNIS: Bulldogs Wrap Up Intercollegiates With 8 Wins Sunday
Trying multiple new combinations and yielding similar results, the Georgia men's tennis team on Sunday wrapped up a great weekend of doubles at the 54th annual Southern Intercollegiate Championships.
Out of 14 doubles matches played over the three-day event at the Dan Magill Tennis Complex, Georgia teams produced 10 wins, including three out of five on Sunday against teams from Southern California and Mercer. Sunday's singles were very strong for Georgia, as well, with five wins, including three against USC players.
"We knew that we could have really strong doubles this year, so it's an encouraging start," associate head coach Jamie Hunt said. "We have a lot of areas where we can improve and get better, but it's an encouraging start. And it's going to be something that we're feeling really good about and we want to hang our hat on this spring, for sure."
On Sunday, the Bulldogs picked up a pair of doubles wins over the Trojans. On court one, Georgia's Trent Bryde and Philip Henning teamed up to beat USC's Stefan Dostanic and Bradley Frye, 8-6, in a match filled with great rallies and shotmaking from both teams. Trying to serve out the match at 7-6, it was 40-all in the game, a winner-take-all point, and Henning delivered a big serve up the middle to the ad court and the Trojans' return went long for the win.
Georgia's second win came on court two, where the No. 25-ranked Hamish Stewart and Tristan McCormick beat USC's Peter Makk and Samuel Rubell, 8-5. The match was even at 3-3 before the Bulldog duo went up a break of serve and stayed in command the rest of the way.
The No. 25-ranked duo of McCormick and Stewart, a pair of tall graduate transfers, was Georgia's only pairing to play together all three days. They went 1-2 in their first matches together, losing one 11-9 in a tiebreaker.
Also winning in doubles was the Georgia team of Thomas Paulsell and Britton Johnston, who beat Mercer's Danny Flynn and Samuel Macleod, 8-4.
In singles play, McCormick, the powerful 6-foot-4 graduate transfer from Notre Dame, was the first off the court, beating USC's Rubell, 6-4, 6-1, on court three. Georgia picked up another victory when Johnston defeated David Georgadze of Mercer, 7-6 (5), 6-3. Paulsell made it three Georgia wins by beating USC's Paul Barretto, 6-3, 7-6 (4), and the redshirt freshman ended the weekend with a 6-0 record.
On court one, the No. 15-ranked Henning dug deep against USC's No. 68-ranked Dostanic, rallying for a 4-6, 6-4, 6-4 win.
Today's Contents – Click to Read
---
Jump To Comments