Today's Contents – Click to Read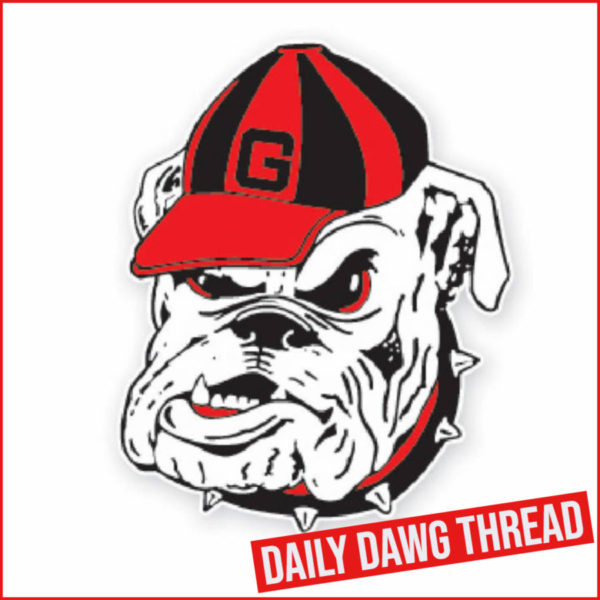 ---
Foley Field Free Fall Baseball Tonight
The Bulldogs will play their first exhibition of the fall season Tuesday at Foley Field against the Ontario Nationals. First pitch is scheduled for 6 p.m., and the exhibition is free and open to the public.
Both teams plan to use several pitchers during Tuesday's exhibition and will likely have 10 batters in their lineup. Fans will be able to bring in food, water and soft drinks as the concession stands will not be open.
Fall practice for the Bulldogs began earlier this month. During the fall, the NCAA allows teams to play two exhibitions against other college squads plus a third against an international team.
The Bulldogs are in their ninth year under Ike Cousins head baseball coach Scott Stricklin. The Bulldogs have 29 returning lettermen, four players that were redshirted last season plus 14 newcomers. Recently, Georgia's incoming recruiting class was ranked 15th nationally by Baseball America.
The Ontario Nationals are part of the Canadian Premier Baseball League (CPBL) that fields teams from the 14-under through 18-under levels. They train year-round and play a variety of colleges in the United States during the fall.
Also, Georgia will play host to Western Carolina on Sunday, Oct. 10 at 4 p.m. This exhibition will be free and open to the public. Then, the Bulldogs will conclude fall workouts with an exhibition against the University of Florida on Oct. 29 in Jacksonville. First pitch at 121 Financial Ballpark (home of the Jacksonville Jumbo Shrimp, the Triple-A affiliate of the Miami Marlins) will be at 6:30 p.m. Tickets for the Florida exhibition are $15 and can be purchased online via Ticketmaster at this link: https://gado.gs/7kd
Today's Contents – Click to Read
---
Brock Bowers is SEC Freshman of the Week
Georgia true freshman tight end Brock Bowers has been named the Southeastern Conference Freshman of the Week following the Bulldogs' 62-0 rout at Vanderbilt, according to a league announcement.
This marks the sixth weekly honor for the Bulldogs this season and the first for Bowers. Junior ILB Nolan Smith (Defensive Player) and WR Adonai Mitchell (Freshman) earned honors following the win over South Carolina. In the win over UAB, senior QB Stetson Bennett (Offensive Player) garnered an SEC honor. Senior S Christopher Smith (Defensive Player) and senior N Jordan Davis (Defensive Lineman) collected a pair of conference accolades after the season-opening victory over No. 3 Clemson.
Bowers, a native of Napa, Calif., led the Bulldogs in receiving for the fourth straight game with four catches for 69 yards and two touchdowns against the Commodores. He added his first career rushing touchdown from 12 yards out to open the game.
Bowers is the first Bulldog to score three touchdowns in a game since Sony Michel versus Kentucky in 2017. He is leading his team in both catches (18) and yards (272) and has also scored a team-high five touchdowns this season
Today's Contents – Click to Read
---
Jump To Comments