Today's Contents – Click to Read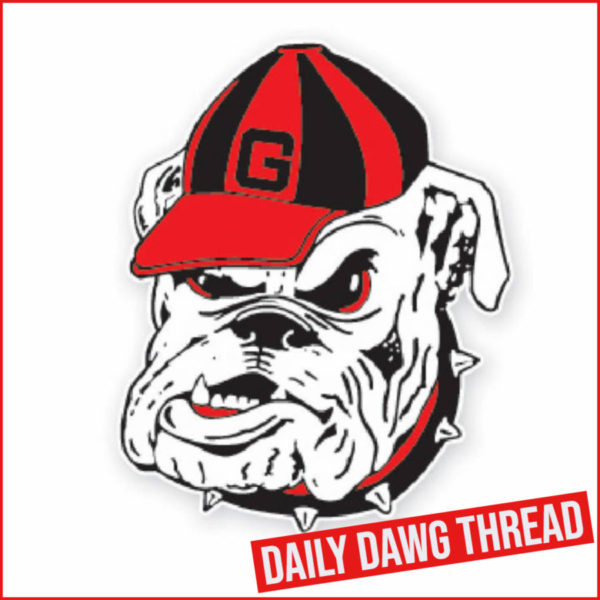 ---
EXHIBITION BASEBALL: Georgia Tops Ontario Nationals 18-1
Georgia posted an 18-1 win over the Ontario Nationals in a fall exhibition game Tuesday in front of more than 300 fans at Foley Field.
The Bulldogs scored in every inning including a six-run outburst in the fourth along with a four-run fifth frame. Graduate Cole Tate had three hits including a home run and four RBI while sophomore Fernando Gonzalez added a three-run blast to ignite the offense.
Georgia employed seven pitchers, including four freshmen, on the night who scattered a run on three hits with 15 strikeouts. Redshirt sophomore Davis Rokose started and struck out four over two innings, allowing one unearned run on one hit with two walks. Junior transfer Dylan Ross pitched two perfect frames with three strikeouts.
The Bulldogs will play their next exhibition game on Oct. 10 against Western Carolina. First pitch at Foley Field will be at 4 p.m. Admission is free.
Comments From Georgia's Ike Cousins Head Baseball Coach Scott Stricklin
"On the mound, I was pleased with the way we competed. We threw seven guys, six newcomers and sophomore Hank Bearden. All the pitchers threw strikes and did a nice job.
"Defensively, we played well with just one error. We were able to play a lot of guys and got to play another opponent. We had a nice crowd and a good night under the lights. I think you can see we have a lot of depth on this year's team."
Exhibition Highlights
1st Inning
*Davis Rokose got the start and eventually struck out the side in the first but not before the Nationals loaded the bases on a hit by pitch and a pair of walks.
*Ben Anderson smacked a leadoff triple and then Cole Tate smashed a 3-2 pitch over the left field wall for a 2-0 lead. Fernando Gonzalez made it 3-0 with an RBI groundout.
2nd Inning
*Nationals got a leadoff double from Chase Brennan who then scored on a sacrifice bunt from Will Moore and a throwing error on the play for a 3-1 contest.
*Anderson reaches on a two-out walk, takes third on a base hit by Cole Tate and scores on a wild pitch for a 4-1 advantage.
3rd Inning
*Chandler Marsh tosses one scoreless inning with one strikeout.
*Garrett Blaylock's sacrifice fly scores Connor Tate for a 5-1 lead.
4th Inning
*A bases-loaded hit by pitch gives Randon Jernigan an RBI.
*Josh McAllister collects an RBI on a fielder's choice.
*Cole Wagner smacks a two-run double.
*Gonzalez caps the scoring with a two-run opposite-field blast to make it 11-1.
5th Inning
*Dylan Ross completes his second perfect inning on the mound and finishes with three strikeouts on the night.
*Cole Tate with a 2-run single gives him a 4-RBI night for a 13-1 advantage.
*An error plus a bases-loaded hit by pitch plate two more runs for a 15-1 lead.
6th Inning
*DJ Radtke with a perfect inning and two strikeouts.
*Lane Watkins collects his third walk of the night.
*A passed ball brings Wagner home to make it 16-1.
7th Inning
*Jake Poindexter with a perfect inning and two strikeouts.
*Trippe Moore III with a solo blast and a 17-1 lead.
8th Inning
*Charlie Condon displays nice range at first with Glenn Green III covering on the play.
*Green III with a 1-2-3 frame.
*Cory Acton with a sacrifice fly to make it 18-1.
9th Inning
*Hank Bearden struck out the side to complete the victory.
Today's Contents – Click to Read
---
Kirk Herbstreit at UGA Bookstore Saturday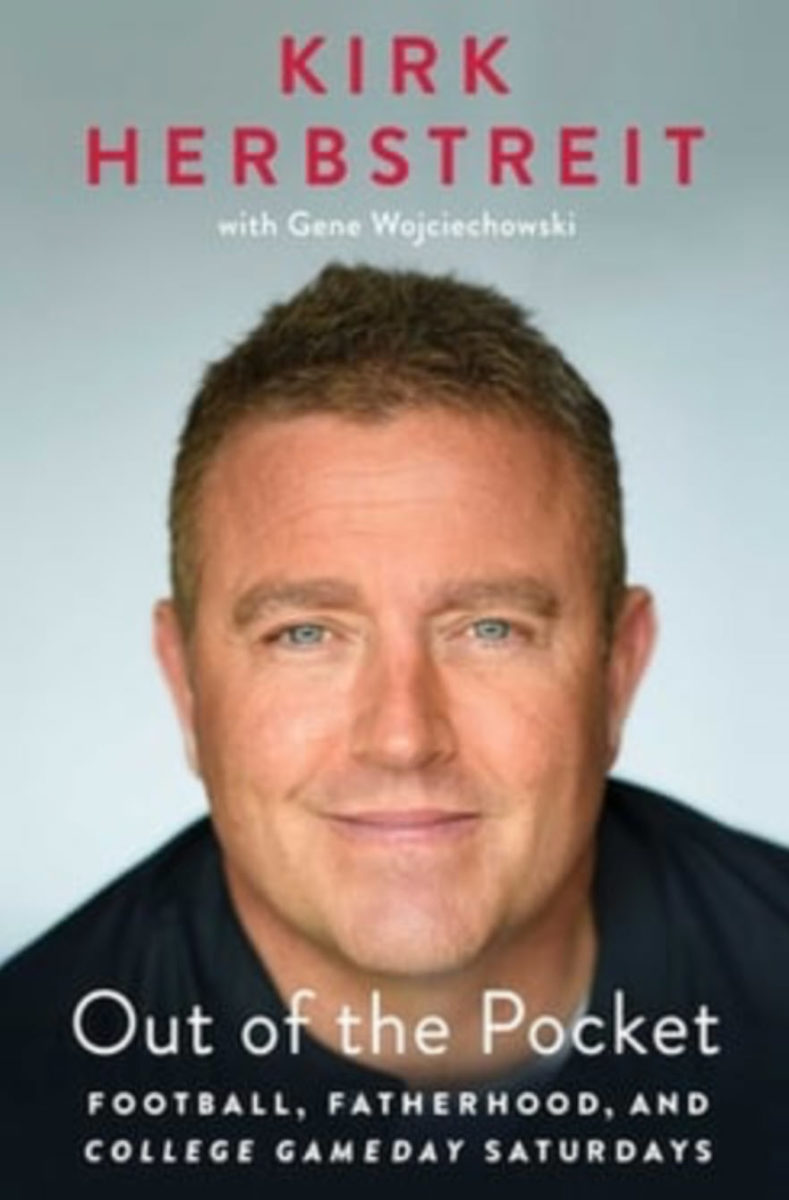 The UGA Bookstore will have a limited number of autographed copies of Kirk Herbstreit's book, Out of the Pocket, available by 10 AM Saturday morning. The author will stop by for a meet-and-greet at 11:15.
Today's Contents – Click to Read
---
Dawgs in the NFL: Week Three
Falcons 17, Giants 14
Cameron Nizialek, P: Nizialek punted six times for an average of 47.3 yards, with three inside the 20-yard line, for the Falcons. He held on the 40-yard game-winning field goal as well as on two extra points and he kicked off three times.
Lorenzo Carter, OLB: Carter had a tackle for loss and recovered a fumble for the Giants. The fumble was forced by former Bulldog Azeez Ojulari.
Tae Crowder, ILB: Crowder led New York with 11 tackles and he defended a pass.
Azeez Ojulari, OLB: Ojulari had three tackles, including a sack, and forced a fumble for the Giants. The fumble was recovered by former Bulldog Lorenzo Carter. Ojulari is the first Giant with a sack in each of his first three games. He stands ninth in the NFL with the three sacks.
Andrew Thomas, OL: Thomas logged all 70 snaps at tackle and helped the Giants accumulate 346 net yards.
Rams 34, Buccaneers 24
Leonard Floyd, OLB: Floyd had four tackles, including a sack, for the Rams.
Sony Michel, RB: Making his first start for Los Angeles, Michel rushed for 67 yards on 20 carries and hauled in three passes for 12 yards.
J.R. Reed, DB: Reed was not active for the Rams.
Matthew Stafford, QB: Stafford went 27-of-38 for 343 yards and four touchdowns, including a 75-yarder, for Los Angeles. He stands second in the NFL with nine touchdown passes and fifth with 942 passing yards.
Browns 26, Bears 6
Nick Chubb, RB: Chubb rushed for 84 yards on 22 carries for Cleveland. He leads the NFL with three rushing touchdowns and stands third with 262 yards rushing.
Richard LeCounte, DB: LeCounte was not active for the Browns.
Alec Ogletree, OLB: Ogletree registered four tackles for Chicago.
Roquan Smith, ILB: Smith paced the Bears with nine tackles. He is eighth in the NFL with 29 tackles.
Chargers 30, Chiefs 24
Tre' McKitty, TE: McKitty was not active for the Chargers.
Mark Webb, DB: Webb picked up his first NFL tackle as he logged 12 special teams plays and four defensive snaps for Los Angeles.
Deandre Baker, DB: Baker registered three tackles as he appeared on 31 defensive plays and nine on special teams. He was seeing his first action for the Chiefs since suffering a broken leg in January.
Mecole Hardman, WR: Hardman had three catches for 33 yards and a touchdown, two punt returns for seven yards, a 2-yard rush, and a tackle following a Chargers fumble recovery for Kansas City.
Ravens 19, Lions 17
Ben Cleveland, OL: Cleveland logged 26 snaps at guard, helping the Ravens roll up 387 net yards, and six plays on special teams.
Nick Moore, LS: Moore snapped on four successful field goals (including the NFL-record 66-yard game winner), three punts, and one extra point.
D'Andre Swift, RB: Swift had 14 rushes for 47 yards and a touchdown and he led the Lions with seven catches for 60 yards.
Titans 25, Colts 16
Ben Jones, OL: Jones played all 68 snaps at center and helped Tennessee accumulate 368 net yards.
Monty Rice, ILB: Rice appeared on 13 special teams plays for the Titans.
Rodrigo Blankenship, PK: Blankenship hit field goals of 43, 28, and 24, and converted one extra point for Indianapolis. Blankenship is fourth in the NFL with seven field goals.
Packers 30, 49ers 28
Eric Stokes, DB: Stokes posted five tackles and defended one pass for Green Bay. He appeared on all 70 defensive snaps.
Charlie Woerner, TE: Woerner logged 17 special teams plays and eight offensive snaps for San Francisco.
Cardinals 31, Jaguars 19
A.J. Green, WR: Green caught five passes for an Arizona-best 112 yards and he recorded a tackle after a Jacksonville interception.
Tyson Campbell, DB: Campbell had eight tackles and defended one pass as he played all 67 defensive snaps for the Jaguars.
Bills 43, Football Team 21
Isaiah McKenzie, WR: McKenzie had three punt returns for 26 yards and an 8-yard rush for Buffalo. He stands fifth in the NFL with 143 yards on kickoff returns and eighth with 60 yards on punt returns.
Bengals 24, Steelers 10
Trey Hill, OL: Hill made his NFL debut with the Bengals, seeing action on four special teams plays.
Saints 28, Patriots 13
David Andrews, OL: Andrews played all 72 snaps at center and helped the Patriots accumulate 300 net yards.
Isaiah Wynn, OL: Wynn played all 72 snaps at tackle, helping New England roll up 300 net yards.
Raiders 31, Dolphins 28 (OT)
John Jenkins, DL: Jenkins posted four tackles for the Dolphins.
Solomon Kindley, OL: Kindley played five special teams snaps for Miami.
Panthers 24, Texans 9
Chris Conley, WR: Conley was targeted once but he did not have a catch for the Texans.
Jordan Jenkins, DE: Jenkins was not active for Houston.
Practice Squads
Bengals: Lamont Gaillard, OL
Bills: Jake Fromm, QB
Cardinals: Jonathan Ledbetter, DL
Reserve Lists
Broncos: Natrez Patrick, ILB
Chiefs: Malik Herring, DE
Jaguars: Terry Godwin, WR
Ravens: Justin Houston, OLB
Today's Contents – Click to Read
---
Jump To Comments