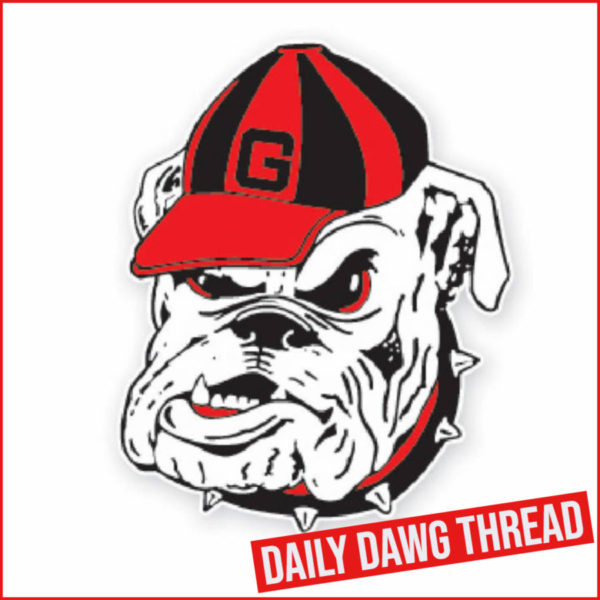 ---
Jack Podlesny announced as semifinalist for NFF William V. Campbell Trophy
Jack Podlesny was announced today as a 2022 semifinalist for the William V. Campbell Trophy, which is annually bestowed by the National Football Foundation to the nation's top football scholar-athlete.
As a semifinalist, he will have:
An opportunity to receive an $18,000 post-graduate scholarship, which is awarded to each of the 12-to-14 finalists for the Campbell Trophy who will be announced Oct. 26.
An opportunity to travel to Las Vegas for the NFF Annual Awards Dinner, where each finalist will accept their scholarship and meet the 2022 College Football Hall of Fame inductees, including LaVar Arrington, Champ Bailey, Michael Crabtree, Kevin Faulk, Marvin Jones, Andrew Jones, Roy Williams and the countless other legends who will be attending the event.
An opportunity to be the winner of the coveted 24-pound bronze Campbell Trophy, which comes with a $25,000 post-graduate scholarship; an appearance on the Home Depot College Football Awards Show on ESPN; and a trip to New York City for a special reception at the New York Athletic Club, the official home of the trophy.
An opportunity to win a $5,000 donation from Fidelity Investments to support the school's academic services department.
Past winners include Matt Stinchcomb from Georgia as well as Peyton Manning (Tennessee), Tim Tebow (Florida), Justin Herbert (Oregon) and last year's recipient Charlie Kolar from Iowa State.
---
Video/Transcript: Warren McClendon and Tate Ratledge Interviews – September 28, 2022
On Missouri's defensive front…
"They play physical. We watched their game… They play physical. They do a lot of movement. They bring a lot of pressure. They do a lot of blitzes. Just looking at film, they play hard and they play fast. I'm really looking forward to (this weekend)."
On being atop the SEC in sacks allowed…
"We always take pride in keeping our quarterback clean throughout the game. When that doesn't happen, we don't like it but we keep pushing through. We can't care about it too much, and we'll fix it Monday. Running the ball… we pride ourselves on running the ball, too. Being a physical offensive line. Getting in, watching film, and correcting the little mistakes that we make. Just trying to get better at that."
On playing a night game…
"Night games… We love them. The atmosphere there is going to be good. I'm ready for it. After back-to-back noon games, finally getting a 7:30 p.m. game will be nice."
On the mentality of keeping the quarterbacks clean…
"Coach Searels preaches that sacks and tackles for loss, lose us games. So, we believe in that. We try to keep Stetson (Bennett) untouched the whole game, which hasn't worked out like we'd like it to, but that's our goal going into every game."
On things he'd like to work on individually and as a team…
"Personally, hat placement in the run game, footwork in all parts of my game, and hands. As a unit our offensive line, still being physical every game we come in to, and making sure we set that standard."
On how he felt physically having to play four quarters against Kent State…
"I felt pretty good. I feel like conditioning is something I can always improve on. I don't think you're ever in good enough shape, there are points during the game after a long drive where you'll be tired later in the game from that drive, and it's going to happen in games but it's something I want to work on."
---
WBB: Georgia Tip Times, TV Assignments Announced
Game times and television network assignments for the 2022-23 Southeastern Conference women's basketball season were announced by the league office on Wednesday.
Georgia will play 10 games on national television via SEC Network, ESPN2 and ESPNU. The remaining conference contests will air on SEC Network +.
The Lady Bulldogs begin the season with four-straight home games, starting with Coastal Carolina on Monday, Nov. 7 at 6 p.m.
Following trips to Georgia Tech and the Virgin Islands over the Thanksgiving break, Georgia returns home for a quartet of home matchups, including a nationally-televised contest against NC State on Dec. 5 at 8 p.m. on the SEC Network.
Nine of Georgia's 16 conference games were picked for national television, including the first two home games against South Carolina on Jan. 2 (7 p.m./SEC Network) and Kentucky on Jan. 5 (7 p.m./SEC Network).
Both Georgia-Florida contests — one in Gainesville on Jan. 8 and the other in Athens on Feb. 12 — will air nationally. The Lady Bulldogs end the season at South Carolina on Feb. 26, in a game that will air on either ESPN2 or the SEC Network.
---
WTENNIS: Schedule Change, Bulldogs Set to Host Sea Pines College Tournament in Athens
Originally scheduled to be hosted in Hilton Head Island, S.C., the University of Georgia women's tennis program announced on Wednesday evening that the Sea Pines College Tournament (Sept. 30 – Oct.2) will now be hosted in Athens, Ga., due to inclement weather.
---
Jump To Comments