Today's Contents – Click to Read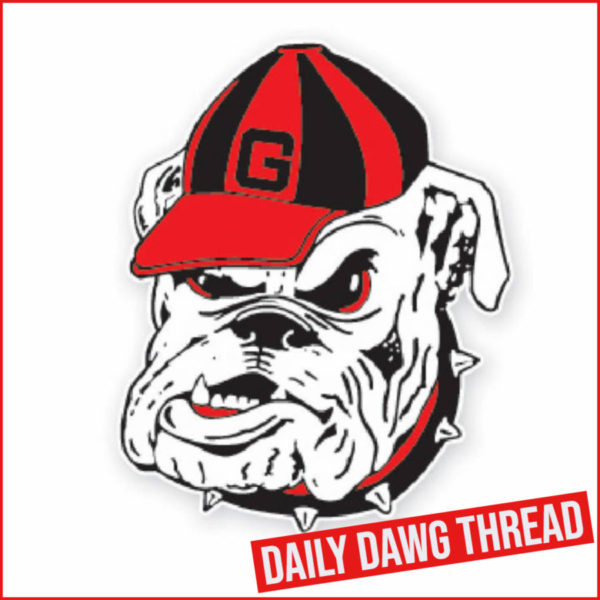 ---
Big 12/SEC Challenge will not include UGA
ESPN has announced the television network designations and start times for the ninth annual Big 12/SEC Challenge on January 29, 2022.
All 10 of the Big 12's teams and 10 of the SEC's 14 member institutions will participate in this year's event.
The SEC won the 2021 SEC/Big 12 Challenge by winning five of the nine games played. The SEC holds a 25-24 advantage over the last five years of the event.
This will be the seventh year that a bye in the league schedule for participating teams was created to accommodate the single-day format. The first two years of the challenge were played over several days in November and December but the last six events have been consolidated to one single day in January. ESPN, ESPN2 and ESPNU will combine to televise the contests.
2022 Big 12/SEC Challenge (All Times Eastern)
12:00 p.m. – LSU at TCU [ESPN2]
2:00 p.m. – West Virginia at Arkansas [ESPN/2]
2:00 p.m. – Oklahoma at Auburn [ESPN/2]
2:00 p.m. – Missouri at Iowa State [ESPNU]
4:00 p.m. – Baylor at Alabama [ESPN/2]
4:00 p.m. – Oklahoma State at Florida [ESPN/2]
4:00 p.m. – Kansas State at Ole Miss [ESPNU]
6:00 p.m. – Kentucky at Kansas [ESPN]
6:00 p.m. – Mississippi State at Texas Tech [ESPN2]
8:00 p.m. – Tennessee at Texas [ESPN]
Today's Contents – Click to Read
---
WBB: Nine Games Will Air on SEC Network or ESPN
Nine Georgia Lady Bulldog basketball games have been chosen to air on the SEC Network or ESPN, the Southeastern Conference announced Wednesday.
Half of Georgia's league contests will be carried nationally, including the home matchup with South Carolina on Feb. 13, which will be available on ESPN2 at noon ET. Any conference game not chosen for national television will be broadcast on SEC Network +.
In non-conference action, the Lady Bulldogs' annual tilt against Georgia Tech on Dec. 5 will be aired on the SEC Network at noon ET inside Stegeman Coliseum. Georgia's marquee battle at NC State will be carried on the ACC Network at 6 p.m. ET on Dec. 16.
Georgia's full schedule with game times can be downloaded at the following link. Times are subject to change. 2021-22 Schedule (Click Here).
Season tickets are now available for purchase. More information can be found by visiting GeorgiaDogs.com or by clicking here: 2021-22 Season Ticket Info (Click Here).
The Lady Bulldogs return three starters and 10 letterwinners off last year's team that advanced to the SEC tournament finals for the first time since 2004 and earned a No. 3 seed in the NCAA tourney.
Top two scorers Jenna Staiti and Que Morrison are back to go along with 2021 SEC All-Freshman Team selection Sarah Ashlee Barker as well as McDonald's All-Americans Reigan Richardson and Jillian Hollingshead and fellow newcomers Kimora Jenkins and Alina Sendar.
Today's Contents – Click to Read
---
Jump To Comments