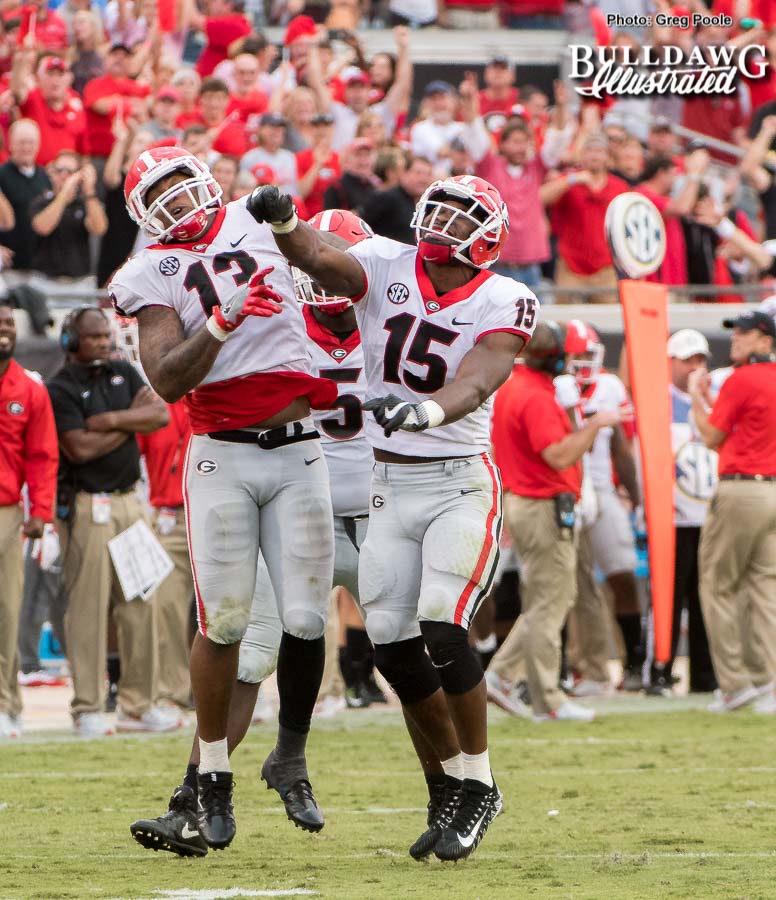 D'Andre Walker his ready to step up and become whatever the coaching staff needs him to be.

Walker has spent the majority of his Bulldogs career behind outside linebackers Lorenzo Carter and Davin Bellamy but has still managed to make his mark. Without starting a single game for the Bulldogs last season, Walker finished second in both tackles for loss and sacks.
With an expanded role, Walker knows he will be relied on heavily as not only a performer but also a leader and he is working on filling the void left behind by Carter and Bellamy. Walker knows what he needs to do to effectively take over for these two departing stars.


"Merging into a new leader and just becoming one of those guys that my coaches can depend on every play," said Walker. "I mean, of course, just working on bettering myself and my teammates, trying to do any little thing, extra meetings, of course, learning my position and studying more."
Taking over the leadership for this position group and becoming a guy that plays every down is the challenge in front of Walker, but he is not shying away from the challenge; He is embracing it and excited for the opportunity.
"I'm just proud and happy I finally get the chance to show my talents to help my team," said Walker.
With the departure of Kevin Sherrer to the University of Tennessee, Walker will be taking on this new challenge with a new positions coach in outside linebackers coach Dan Lanning. Walker likened Lanning to inside linebackers coach Glenn Schumann, noting that the only difference was that Lanning does not wear the sweater and sweatpants at practice.
The main challenge in front of Walker is becoming that every-down linebacker that the coaching staff can rely on throughout the course of the game. Walker said that he believes that he can take up that role, but that it's not what he thinks that matters to him.
"Me personally, I feel like I can play every down, but at the end of the day, it's not up to me, it's up to coach Smart," said Walker. "So I just gotta do whatever the boss man tells me."
Walker's development as a leader and starting outside linebacker will be watched closely throughout fall camp, but his team-first mentality already shows his potential of becoming a great leader for one of the Bulldogs younger positon groups.