Watch a fullscreen slideshow (opens in new tab)
HERE
.
These photos can be viewed, downloaded
HERE
.
As Georgia starts to prepare for this weekend's game against Arkansas State, several Bulldog players met with the media before practice on Monday. Senior defensive lineman David Marshall discussed the competition among the defensive lineman, the growth of junior defensive back Mark Webb, Jr., and staying focused on the Dawgs' upcoming opponent and not looking ahead to Notre Dame.
Marshall also talked about going up against sophomore running back James Cook and freshman wide receiver George Pickens, who he compares to former Bulldog A.J. Green.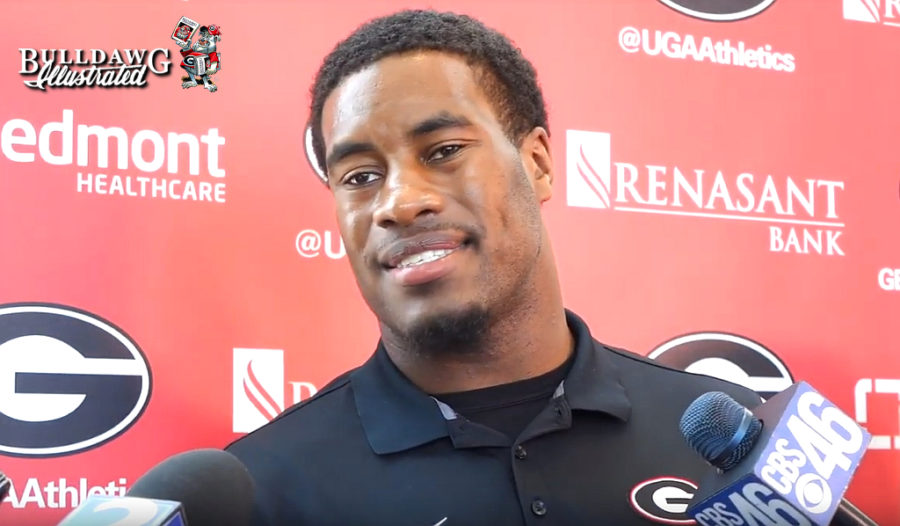 On what he can say about the competition and completeness of the defensive line…
"We are definitely complete. We have a lot of talented guys and have a lot of guys who can play in the game. They come out and work really hard every day and we just have a lot of talent this year on the defensive line." 
On Mark Webb and his growth process coming in as a wide receiver and making the transition to defense… 
"He has handled things pretty good. Coming up as a wide receiver and transitioning to defense, he is definitely getting more comfortable playing defense. He plays a little more and executes what he needs to do on the defensive end. It is all coming together for them." 
You can watch David Marshall's full interview from Monday by clicking on the video below.